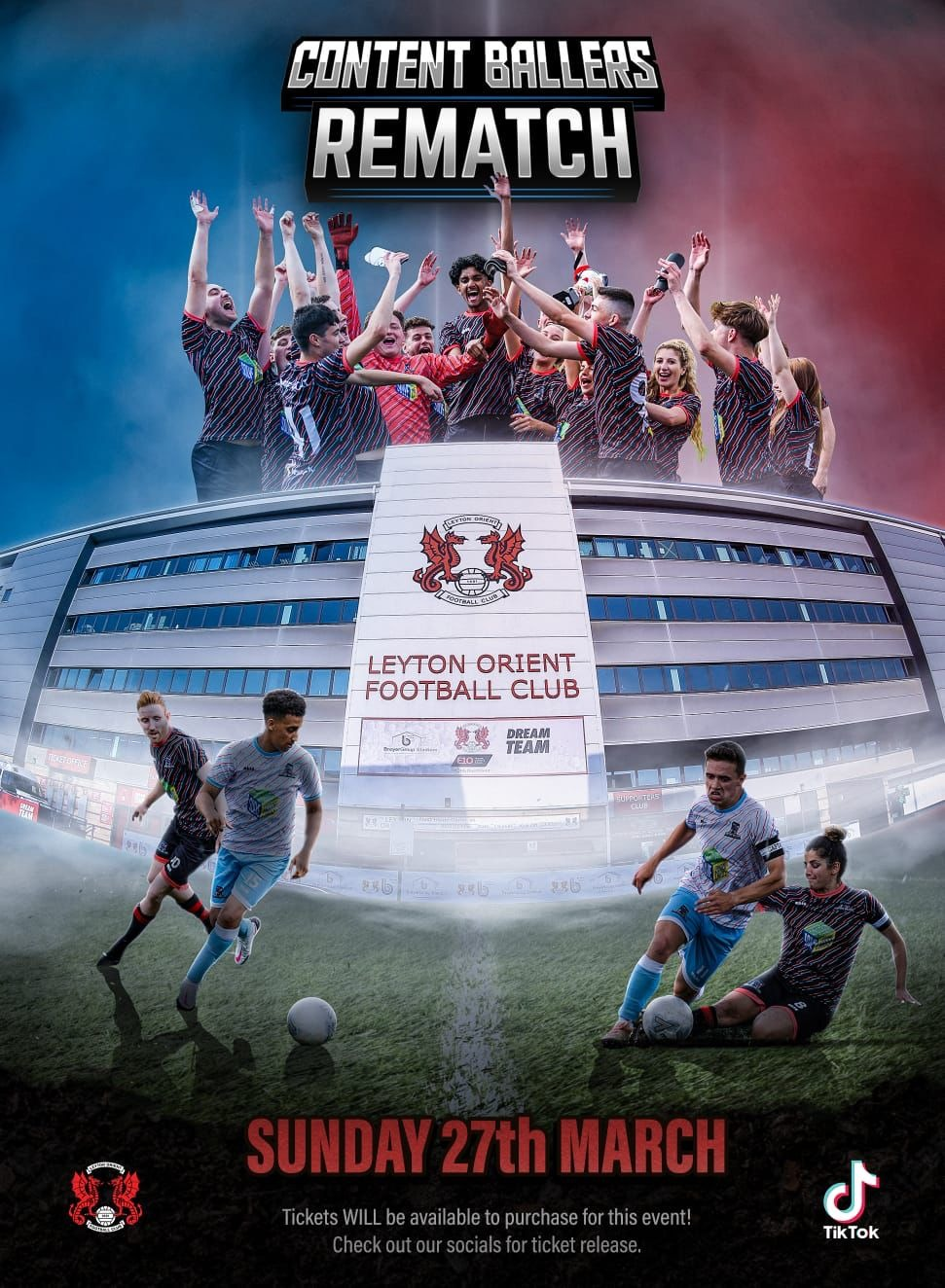 Following last year's success, we're pleased to announce that our talented community of footballers are coming together to raise funds for charity once again! The Content Ballers rematch will take place on the 27th March at the Leyton Orient Stadium and will be livestreamed on TikTok.
The match will help raise funds for Show Racism the Red Card, a UK leading anti-racism educational charity which was established in 1996 that aims to tackle racism and educate others about racism in the football community.
Since the launch of Content Ballers last year, the football community on TikTok has been going from strength to strength, with #football generating over 361.8 billion views and counting! From the partnership with UEFA EURO 2020 where TikTok became the home of football fandom, to having Premier League teams like Arsenal and Manchester United coming to TikTok to share their personality. TikTok has become the place where people find their communities and share their love of the beautiful game.
The Content Ballers event will bring together some of our biggest and brightest stars in the TikTok football scene who will have the opportunity to showcase their best tricks, skillful moves and defensive prowess on the pitch. Creators will be going head to head in this nail biting match and only one will be named: The TikTok Football Champions! And with over 1.4 billion views of the hashtag #ballers already we know that this rematch is being hotly anticipated.
Our creators on the North side year include @lukesolvecollectibles, @ashfreestyle, @coach.cain, @cal_the_dragon_official and @yourboymoyo and they will be battling against the South Side whose line up includes @keeley.dancex, @_jesswatkins, @powerandprecision and @samanthajademiller to name a few. We'll also have @arlowhitecomms and @nunodaman commentating on the game!
How you can get involved
Get supporting and get involved, and use the hashtag #ballers ⚽ to follow all the action live - from the training ground to the pitch!
New to TikTok and want to check out more sport? Getting involved couldn't be easier, simply download the app for free via the Apple App Store, Google Play or Amazon and follow #whereallfansplay to join our community of fans!