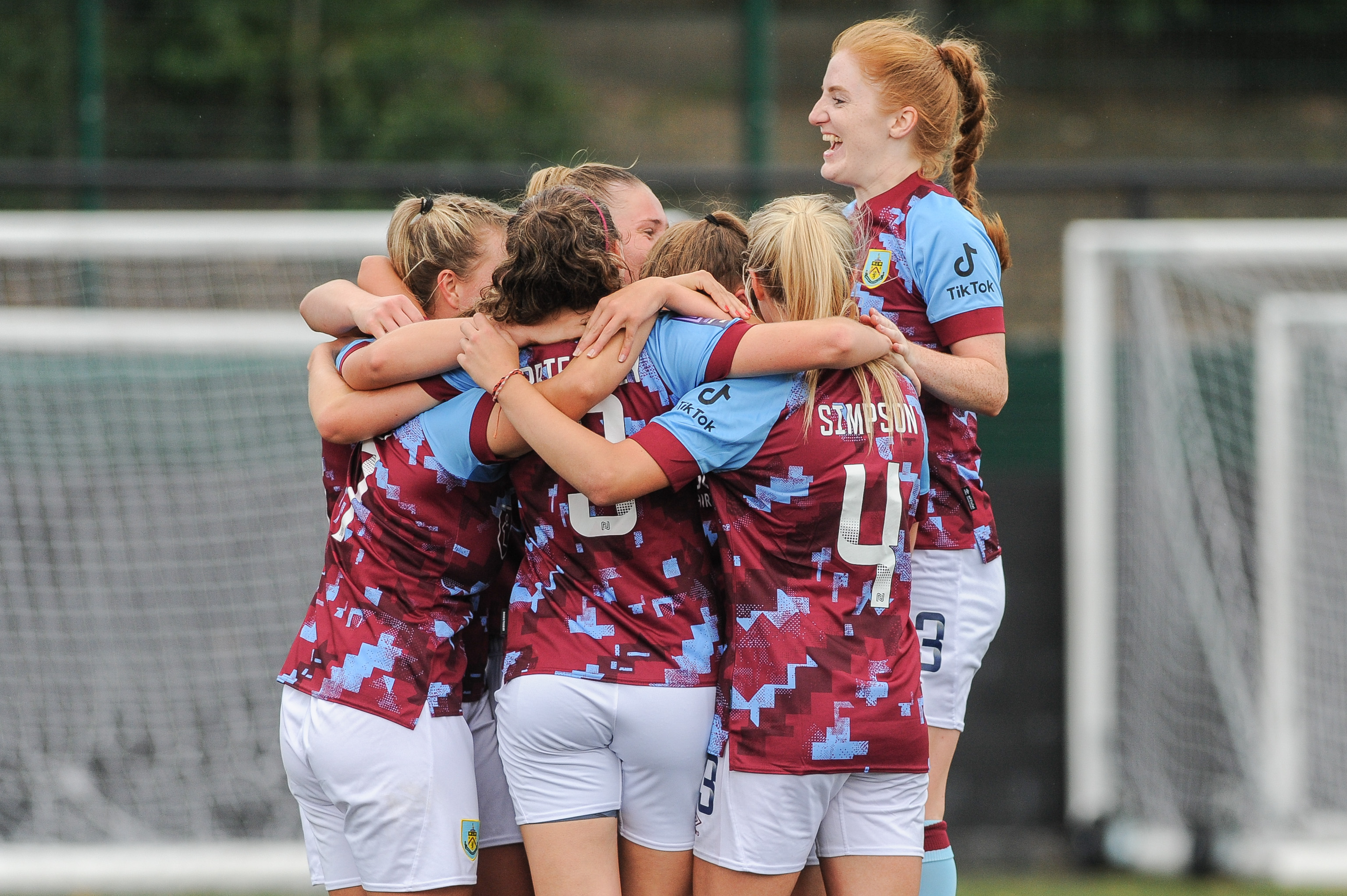 Burnley FC Women has bagged one million views of its TikTok LIVEs, just two years after the club announced a unique multi-season partnership with TikTok.
The Clarets became the first UK football team to stream games live on the platform - an unprecedented move for a club in the FA Women's National League - with TikTok also becoming the club's first shirt sleeve sponsor.
Since the start of the partnership, football fans around the world have rallied behind Burnley FC Women by tuning into their matchday TikTok LIVEs, with thousands of viewers per game.
The team's success on TikTok has helped Burnley FC Women engage both existing and new fans, while helping the club reach new TikTok communities outside football. This has contributed to commercial benefit off the pitch, including greater financial investment from Burnley FC, with a brand-new state-of-the-art gym currently being built specifically for the Women's team.
As part of the tie-up, TikTok also delivered special training for the Burnley FC Women players to help them get the most out of the platform and showcase their personalities, creating the first 'creator football team'. This has seen viral content from Burnley players, ranging from Lauren Bracewell's goalkeeper masterclass in catching the ball, to the team hosting a TikTok takeover of the UEFA Women's Football account during the Women's EUROs. Several TikTok creators have also collaborated with the team, including @you1stlondon, who took on a fitness challenge with the squad.
Beyond helping Burnley FC Women to grow its own fanbase, the partnership marked TikTok's first major move into women's sport in the UK, paving the way for our landmark Title Sponsorship of the TikTok Women's Six Nations and partnership with UEFA for the Women's EURO 2022. It also helped to drive further buzz around women's sport, with the #WomensFootball hashtag now standing at over 3 billion views.
Arthur Guisasola, Global Sports Partner Manager at TikTok, said that: "As a platform built around inclusion, we're delighted to be shining a light on Burnley FC Women's journey and celebrating this incredible milestone. The team has taken a truly innovative approach to engaging with the TikTok community, which shows how our platform can help sports organisations reach fans outside of the traditional broadcast model. Sport is consistently one of TikTok's top-performing categories and this is a perfect example of how clubs, teams and players are tapping into our passionate community of sports fans to grow their fanbases. I can't wait to see Burnley FC Women continue to go from strength to strength."
Marcus Mellor, Head of Commercial at Burnley FC, said that: "We are so proud to achieve this amazing milestone in partnership with TikTok. We have a long-term aim of making Burnley FC Women a fully professional team and in line with this have just announced we will be increasing investment in our women's team and amalgamating our social media channels with the men's team. Working with TikTok to bring a whole new product in football broadcasting not only helps us in achieving greater awareness of our women's team, but will hopefully contribute to the continued growth of women's sport".