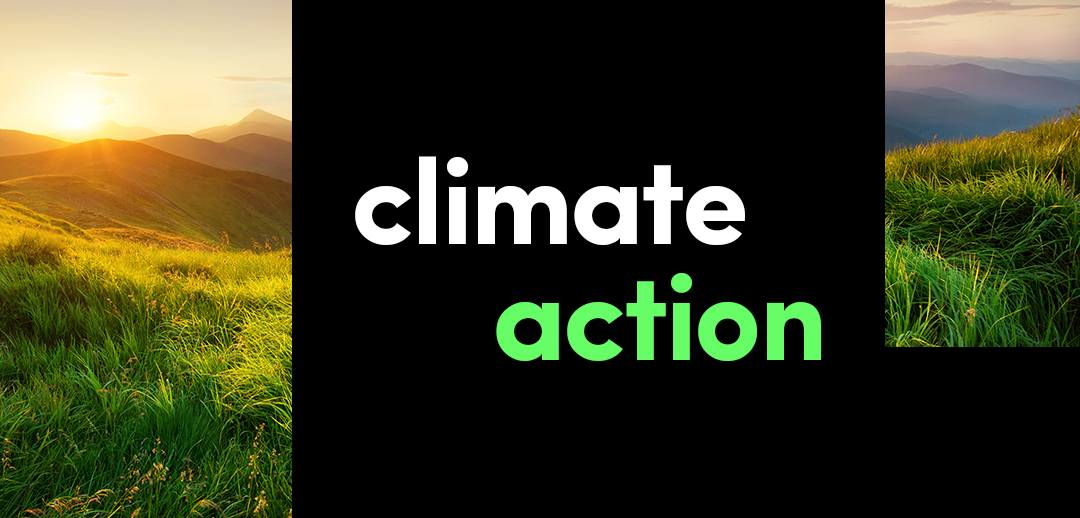 With the significant uptick of climate change content across the cultural zeitgeist, people, particularly the next generation, are increasingly interested and motivated to learn more about climate issues and how they can help. Studies found that younger adults are more likely to engage with climate change content on social media. The TikTok community includes this generation facing the most urgent environmental challenges and most impacted by climate change - and driven to play a more active role in raising awareness and driving action around sustainability.
Climate awareness and activism are thriving on TikTok
TikTok has emerged as a destination for conversations focused on the most urgent environment and sustainability issues, with an active and engaged community of creators committed to raising awareness, inspiring action, and restoring the planet. We're thrilled to see the creativity and impact being achieved by the TikTok community: creators and organizations taking their communities along with them to make a difference by sharing innovative ways and tips on energy-saving, advocating sustainable consumption and sustainable lifestyle choices, eliminating and reducing waste in daily lives.
At TikTok, we are committed to transforming climate anxiety into empowerment, helping our community and the next generation be informed and engaged. By providing access to credible climate information, elevating voices of climate advocates, experts and organizations dedicated to raising climate awareness and literacy along with collaborating with communities and partners who share the same vision around the world, we want to inspire hopeful dialogue and real action for a more sustainable future.
TikTok LIVE at COP27: Global eco-creators shared how they take #ClimateAction
At TikTok, we are committed to continue learning about climate issues and sustainability, inspired by our global community. To further conversations around climate awareness coinciding with the COP27 UN Climate Change Conference earlier this month, we introduced our #ClimateAction global campaign to encourage communities all over the world to join the climate conversation and take action that has a positive impact on our planet.
This year COP27 brought together world leaders, civil society, companies and people on the frontline of climate change all gather to commit and inspire urgent climate action. As one of the most crucial climate events in the world, we partnered with TikTok creators to take their inspiring climate content to the next level and ensure these important conversations are front and centre.
TikTok went LIVE on November 10th from COP27 in Sharm El-Sheikh and TikTok creators @SarahaBulkhair and @CamelNews21 took global audiences along for a roaming, interactive experience, with real-time updates and solutions for followers to get involved in climate action.
We're all in this fight to preserve our planet and it's up to each of us to make our impact. Join the #ClimateAction campaign and share what you're doing on your part to combat the climate crisis. Whether you're brushing up on your climate literacy on TikTok, or striking up a conversation about easy sustainability ideas, we all have a part in protecting our planet's future and together, we can make a difference.
Join our community and get involved by downloading TikTok for free via the Apple App Store, Google Play or Amazon.