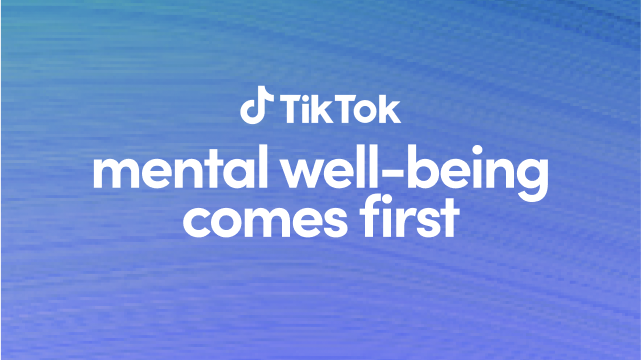 TikTok works to foster a safe space for people to connect with a global community and share their unique personal stories about mental health. With over 45 billion views of #MentalHealth, 10 billion views of #MentalHealthAwareness and 1 billion views of #Wellbeing on our platform, we aim to continue bringing awareness around the value of mental wellness as we nurture a community that feels empowered to connect and share perspectives on mental well-being.
Understanding mental well-being perceptions in Canada and around the world
As we aim to continue nurturing an inclusive environment for our community, we have recently partnered with market research firm YouGov to further understand cross-generational and global consumer attitudes on mental well-being, including people's comfort levels in talking about their own mental health and what can help them feel more supported.
According to the survey, about 80% of respondents feel comfortable or very comfortable talking about mental well-being. Across generations, people become more comfortable talking about their mental well-being as they get older, with 87% of respondents aged 55+ feeling comfortable or very comfortable talking about mental well-being.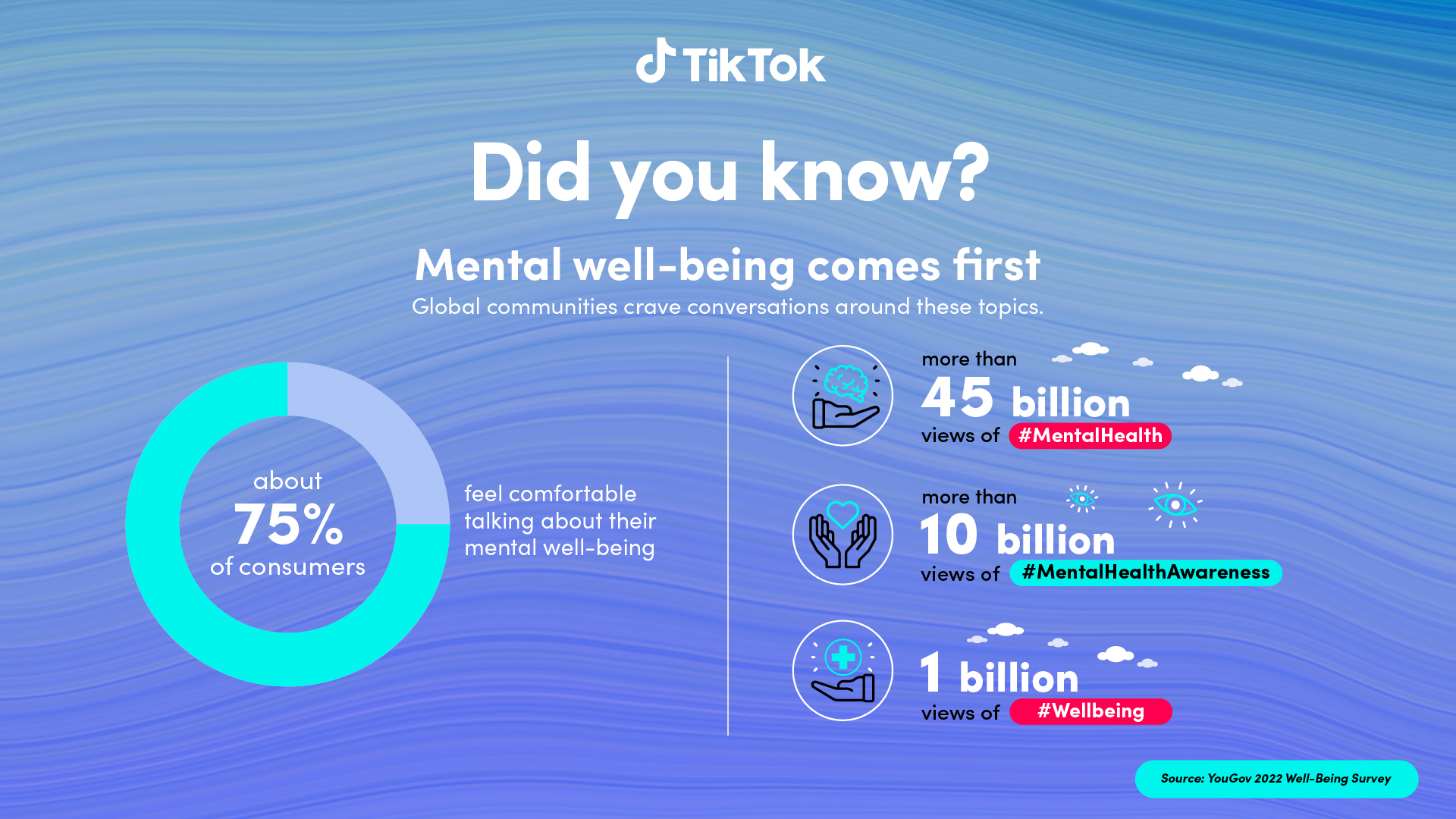 There are a few factors holding people back from discussing their own mental well-being. 42% of global consumers are afraid that their friends and family will judge them if they talk to them about this topic, and 48% are afraid that being open about their mental well-being will negatively affect their future prospects at work.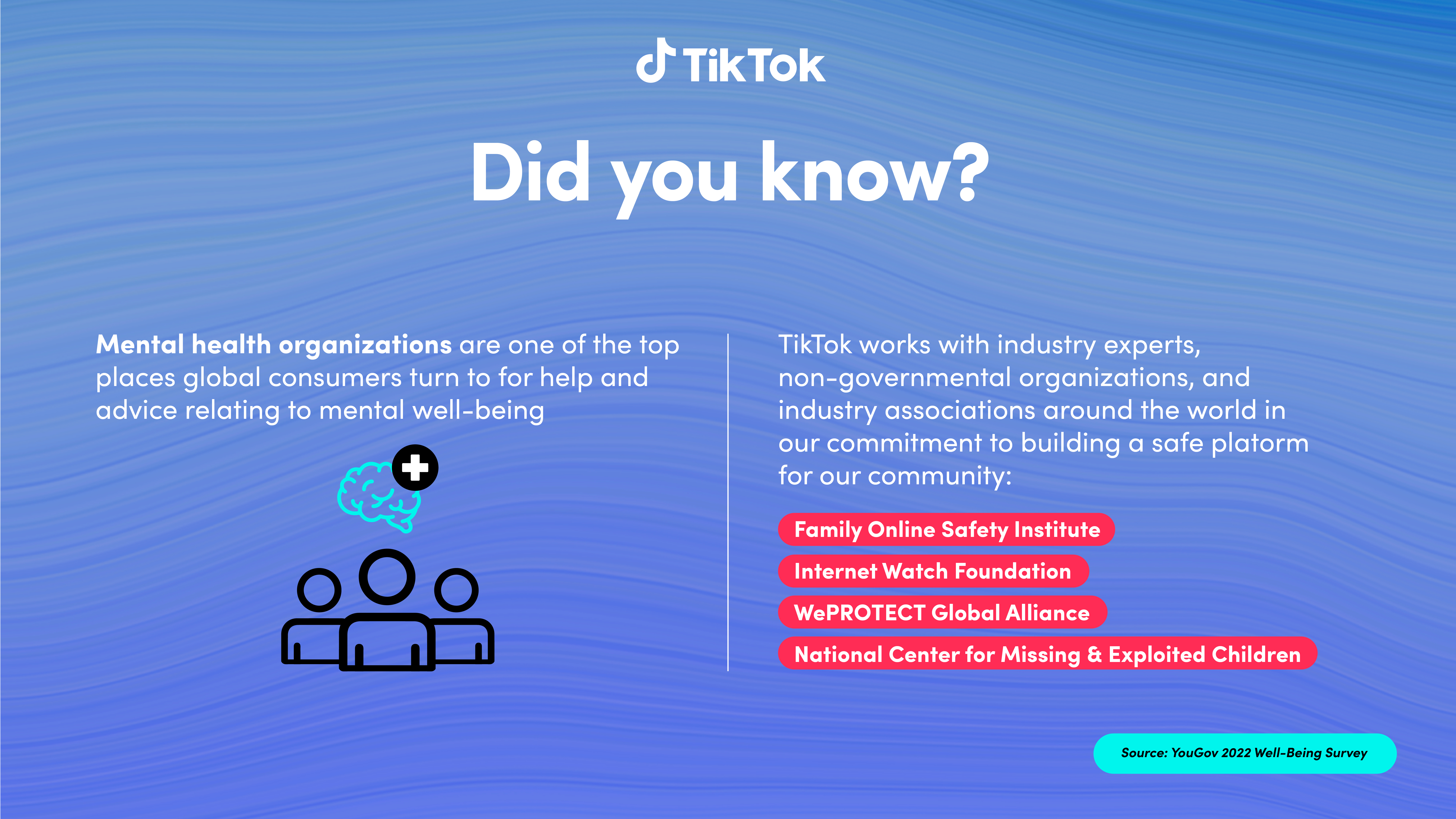 However, there are ways to help make people feel more comfortable speaking about these important topics. More than 1 in 3 Canadian respondents (41%) agree that being encouraged from a young age to talk about my mental well-being would help them feel more comfortable talking about it, and more than half of respondents would feel more comfortable discussing mental well-being if they had close friends (55%) or family members (53%) who had been open about it.
Globally, all consumers surveyed said they primarily seek advice for mental well-being from doctors or mental health professionals, except for respondents from Indonesia and Egypt, whose respondents are more likely to turn to family members or friends. Meanwhile, respondents from South Africa and Vietnam have shared that they are more likely to turn to an online community or social media platform to seek mental well-being advice.
Making mental well-being our priority
Taking the findings of this global study into account, we believe de-stigmatizing mental well-being discussions is crucial as we continuously aim to do more to drive a deeper understanding and awareness of the importance of mental well-being, in collaboration with our global community and partners.
In honour of World Mental Health Day, we introduced our "Mental Well-being Comes First" global campaign featuring themed hashtags, tools and resources to raise awareness around mental well-being conversations and encourage our community to share their stories and experiences concerning their mental well-being. #MentalHealth for heartfelt discussions about personal journeys with mental well-being and #SelfCare for tips on how to prioritize actions that bring greater peace.
We are inspired by our creators and partners around the world who create and share content that supports those who may be struggling with their own mental well-being.
We also continue providing our community access to information and resources around mental well-being, supporting empathetic conversations relating to different topics on mental well-being, along with elevating voices of experts and communities dedicated to promoting equal access to mental well-being.
Prioritizing the safety and well-being of our community
We prioritize the safety and well-being of our community as we look to maintain a supportive environment for people who choose to share their mental health experiences and journeys. In consultation with experts, we developed well-being guides that are accessible within the TikTok app, to help our community learn more about improving their well-being. To protect our community, we take a two-pronged approach that involves removing harmful content and connecting people to resources. Our Community Guidelines do not allow content that depicts, promotes, or normalizes activities that could lead to suicide, self-harm, or disordered eating.
At TikTok, we understand everyone has a unique story when it comes to their own mental health - and our commitment to making mental well-being a priority is an ongoing journey. Join us as we continue to bring awareness and break down stigmas through meaningful discussions around mental well-being.
Methodology
Global Consumer Attitudes on Mental Well-being is a survey conducted by YouGov among more than 16,000 adult consumers across 13 markets (United Kingdom, United States, Singapore, Germany, South Africa, Indonesia, Vietnam, Canada, Brazil, UAE, Saudi Arabia, Australia, and Egypt), commissioned by TikTok in September 2022.