Next up in the Creator Spotlight Series— meet @boslen: he's a 23-year-old trailblazing, genre-bending artist of Jamaican and Indigenous descent based in Vancouver. Sonically, he fuses hip-hop, rock, pop and more to craft his emotive rap ballads and bouncing trap bangers. Read on to learn how his culture helped shape him and watch the TikTok video that captures one of his "favourite moments" of his career. To meet more amazing creators featured in the Creator Spotlight Series this month, check out @taalrumiq, @resilientinuk and @auntyjocey.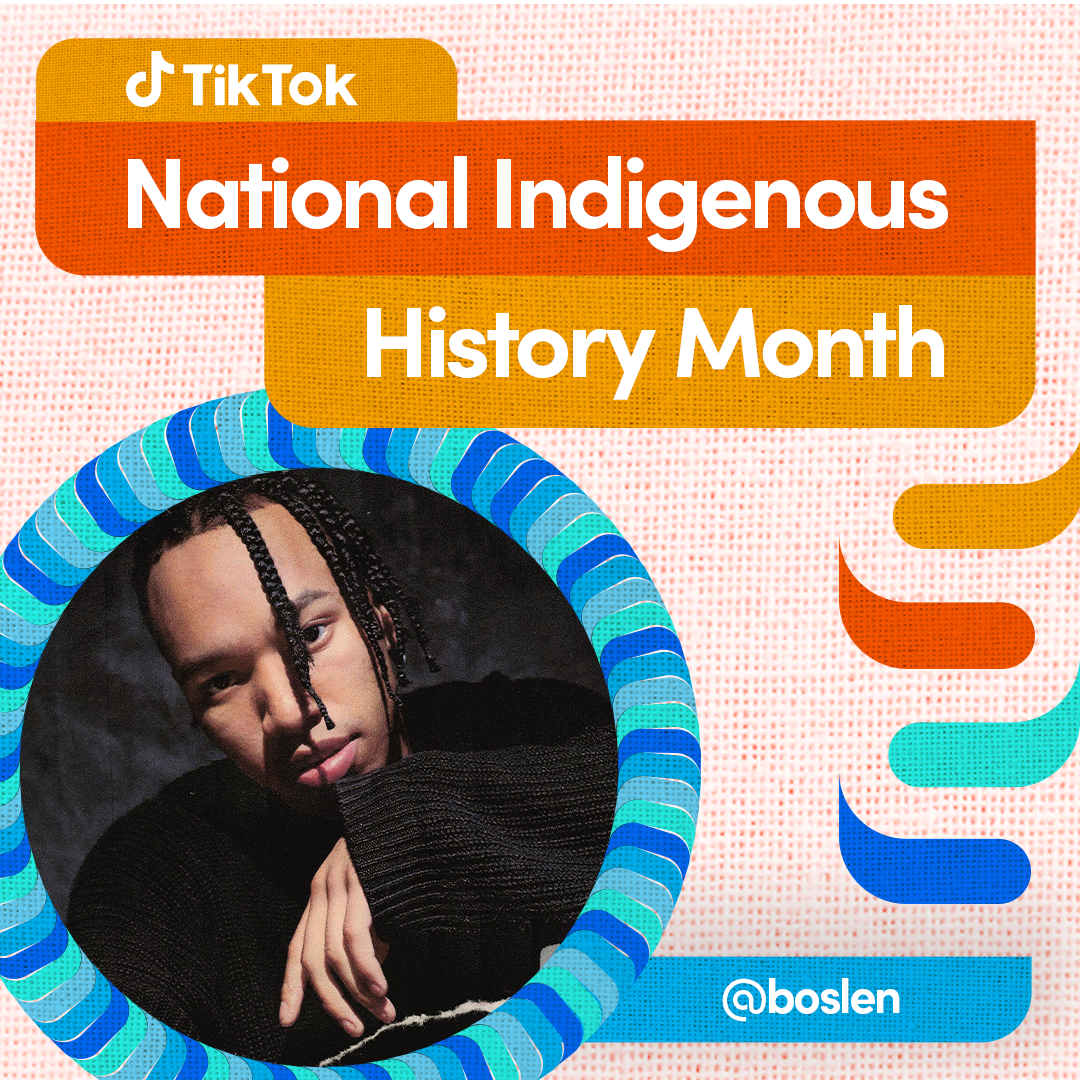 1. How would you describe your TikTok account and the content you make to someone who isn't on the platform?
I would describe my TikTok account as a representation of myself and my personality. I see TikTok as a platform for not only creatives but people to really be unchained to what they want to see and post. It's almost an expression of your humour, your fashion taste and your music all in one piece of content consistently. This gives young artists like me the opportunity to connect with more fans that might not know me yet.
2. How has your culture influenced or shaped you?
My culture and upbringing have shaped me in every way. My mother and stepfather are both First Nations, so my culture was built on family first and respecting my elders - something I still live by day-to-day. I feel like learning about my heritage when I was young gave me more depth as a man today.
3. How has the TikTok community inspired you?
TikTok has inspired me in the sense of showing me that there is no such thing as a ceiling for a creative nowadays. You can truly choose your own narrative now as an artist. The app has a community and lets you build your own, which I think is crucial for anyone who wants to build a legacy like myself.
4. What is your favourite TikTok video that you've created and why?
The one I currently have pinned on my profile with me in the studio with all my friends the day we finished my lead single called "GONE". I still look back at that video and am able to live in that moment. It was so wholesome and one of my favourite moments in my career. I'm just happy I was able to capture that moment and translate that special feeling to everyone on the app.
5. What's on your For You feed right now?
Right now, it's a lot of live performances because I've been on tour, so I've been trying to study [them]. Or humour, I have a broad sense of humour so a lot of that content is hilarious to me.