The Creator Spotlight Series celebrates the amazing creator community and all the ways in which creators are inspiring creativity and creating joy every day. As part of the series, and our ongoing commitment to amplifying the voices of Indigenous creators and culture on TikTok, we're excited to spotlight @auntyjocey, an Indigenous scientist based in the Yukon, who uses her platform to share her knowledge as an academic and, "professional Aunty" to "create small moments for reflection, to expand thinking and promote hope."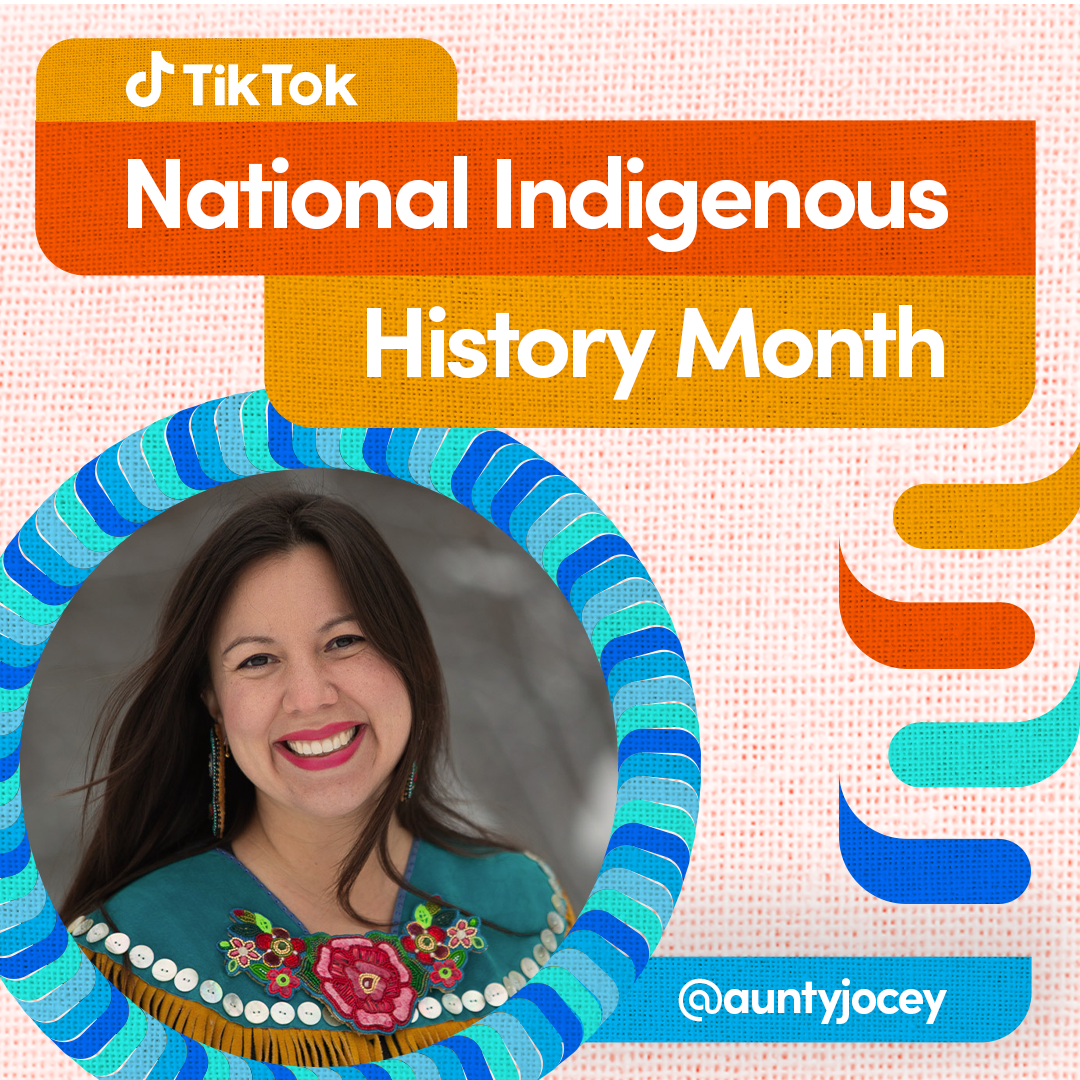 1. How would you describe your TikTok account and the content you make to someone who isn't on the platform?
A round of culture, thought, teachings and calm love <3. I make these short videos on my dog walks or moments of my life to share the knowledge I hold as a scientist, from my community, my ancestors and the land. I try to create small moments for reflection to expand thinking and promote hope, especially for our young people.
2. How has your culture influenced or shaped you?
My culture of leadership, community, hope and connection has ever guided me. I am a daughter of Yukon First Nations self-determination, I am a mother of tomorrow's children, caretaker of the land and Aunty of today's Youth. I could not ask for more meaningful purpose than to care, love and grow our as part of our amazing Indigenous culture.
3. How has the TikTok community inspired you?
TikTok is amazing! The Indigenous community is why I am here. We have so much knowledge and power. This app has been incredible in creating solidarity and allowing us to share our truths. I am always so proud when I witness healing for our young people as they celebrate sobriety, confront trauma and share their art, dance and song. Just makes me smile!
4. What is your favourite TikTok video that you've created and why?
It's hard to chose a favourite. Last fall I did one while working on a moose hide where I talk about resilience and bacteria. I feel it's a good reflection of me, in the cold, working hard, thinking about life and bringing the teachings of culture, science and land to purpose. There's so much to learn!
5. What's on your For You feed right now?
@taalrumiq doing a grandma rave dance! Love her—she was in the Indigenous Content Creators program with me. She makes the most of TikTok and culture, always uses the trends and filters in creative ways. Also, @sleepingpolarbr harvesting bark after she heard the frogs start croaking; beautifully sharing teachings and sacred practice. And of course, @kallmekris ;)