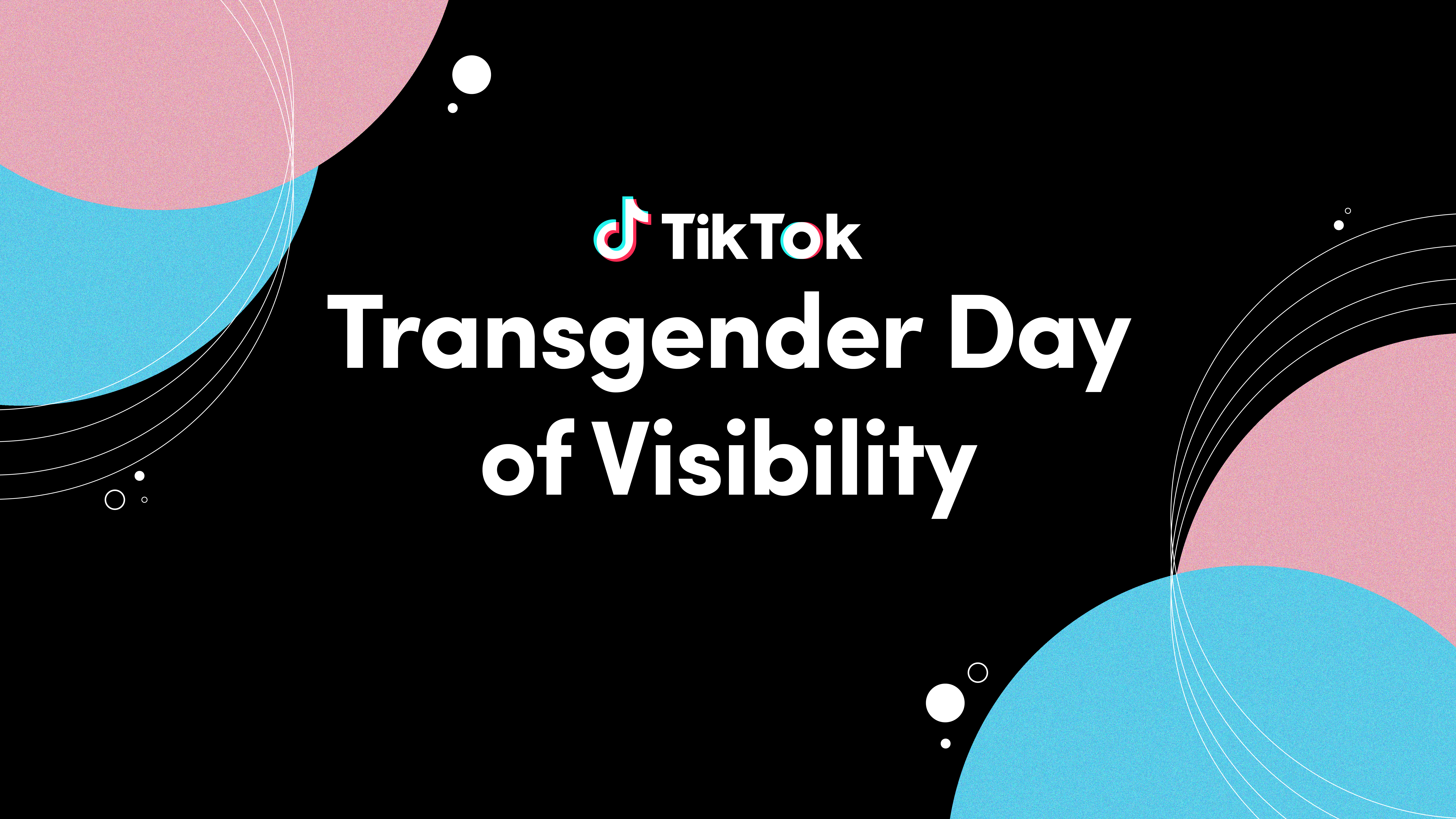 Today, we are celebrating Transgender Day of Visibility (TDOV) and spotlighting trailblazing trans and nonbinary creators who use their platforms to educate, inspire and advocate for #TransVisibility.
March 31 marks a moment for allies and transgender communities to reflect on the historical impact of the trans community across mainstream culture and industries. As we honour the groundbreaking creativity and resilience of the trans community, we're proud to spotlight the trans and nonbinary creators who come to TikTok to unapologetically share their stories and joy.
Creators to Watch
Meet some of our trans and nonbinary creators who continue to share their personal experiences, highlight inspiring stories and build an inclusive community on the platform:
@dylanmulvaney [She/They] - Dylan Mulvaney is a trans-Broadway actress, comedian, and content creator. Dylan's viral series "Days of Girlhood," a documentary of her transition journey, has reached more than one billion views. When the pandemic hit, she turned to TikTok to find creativity and now highlights her transgender journey in her Days of Girlhood series. Dylan's greatest hope is to bring trans and nonbinary stories to the stage, screen and beyond.
@akmackellar (They/Them): AK MacKellar is a certified personal trainer and fitness coach, with a passion for inclusive movement. As a queer and non-binary person, they've felt like an outsider in most fitness spaces. AK is passionate about community building, inclusivity and creating a radical, non-diet wellness space for LGBTQ+
@justjamiepandit (She/Her): Jamie Pandit is a transgender content creator based in Toronto. She creates content surrounding her fashion and beauty and speaks on her experience of transitioning. Jamie uses her voice to share her story, give back to the LGBTQ2S+ community, raise awareness for causes dear to her heart and the struggles she faces daily as a transgender woman of colour.
@laurengsundstrom (She/Her): Lauren Sundstrom is a Vancouver-based trans woman who uses her platform to advocate for gender identity, inclusion and sustainable living through ethical fashion. A true style maven who is obsessed with all things beauty & skincare. Lauren's true passion lies within uplifting and empowering her audience while sharing the truths of her experience as a trans woman.
@jazmine.pdf (She/Her): Jazmine Carter is a Toronto-based model and trans activist renowned internationally for her achievements within the Ballroom community. Due to her growing popularity, Jazmine has appeared on billboards across Canada. Jazmine plans on representing Toronto as the new face for trans models across the world.
@strangewonderfulcreature (They/Them, He/Him): Ess Hödlmoser is a Canadian trans nonbinary actor and award-winning international circus artist based in Toronto. Their interests include trans rights, gender expression, autism & mental health, modelling, and artistic athleticism in circus arts. Ess is "CINDY" in Amazon Prime's THE BOYS and "M" in Disney/Freeform's MOTHERLAND: FORT SALEM
Supporting the Trans community year-round
As we celebrate and honour trans voices across the TikTok community and beyond, we want to recognize the non-profit and advocacy groups on TikTok who continue to provide unwavering support to trans and nonbinary communities. For educational tips and resources on ways to support trans and nonbinary communities year-round, follow @itgetsbetter and @translifeline.
@itgetsbetter: The It Gets Better Project's mission is to uplift, empower, and connect lesbian, gay, bisexual, transgender, and queer (LGBTQ+) youth around the world. With more than 200K followers on TikTok, the It Gets Better Project is a proud partner of TikTok's Creative Learning Fund and the organization continues to inspire millions through their award-winning TikTok educational programs and LGBTQ+ community projects.
@translifeline: Trans Lifeline is a grassroots hotline and microgrants 501(c)(3) non-profit organization offering direct emotional and financial support to trans people in crisis. On TikTok, Trans Lifeline supports their growing community with educational resources and tips on how to safely bind, the transitioning journey, being an ally to someone in crisis and more.
Join us on TikTok, as we celebrate #TransVisibility and recognize the inspiring stories of our trans and nonbinary creators.