By Shaily Shah, Outreach & Partnerships Manager, Trust & Safety APAC, TikTok
At TikTok, the safety of our community is our priority, and that is especially true for our younger users. We believe it's important to invest in tools and resources for parents and guardians who are looking for easy ways to be engaged in their teen's lives online. Parenting a teen's digital life can be daunting, and we often hear that families feel as though they're playing catch up. That's why we regularly speak to parents, young people and partners to develop meaningful ways for parents to support their teens on TikTok.
We also know that we are better when we work together with experts, and as part of these efforts, we've partnered with Netsafe, New Zealand's trusted not-for-profit organisation with a focus on online safety. This week is New Zealand's first ever Netsafety Week (26-30 July) and we are working with Netsafe to drive awareness of safe online behaviour on TikTok as well as best internet-safety practices for the wider community.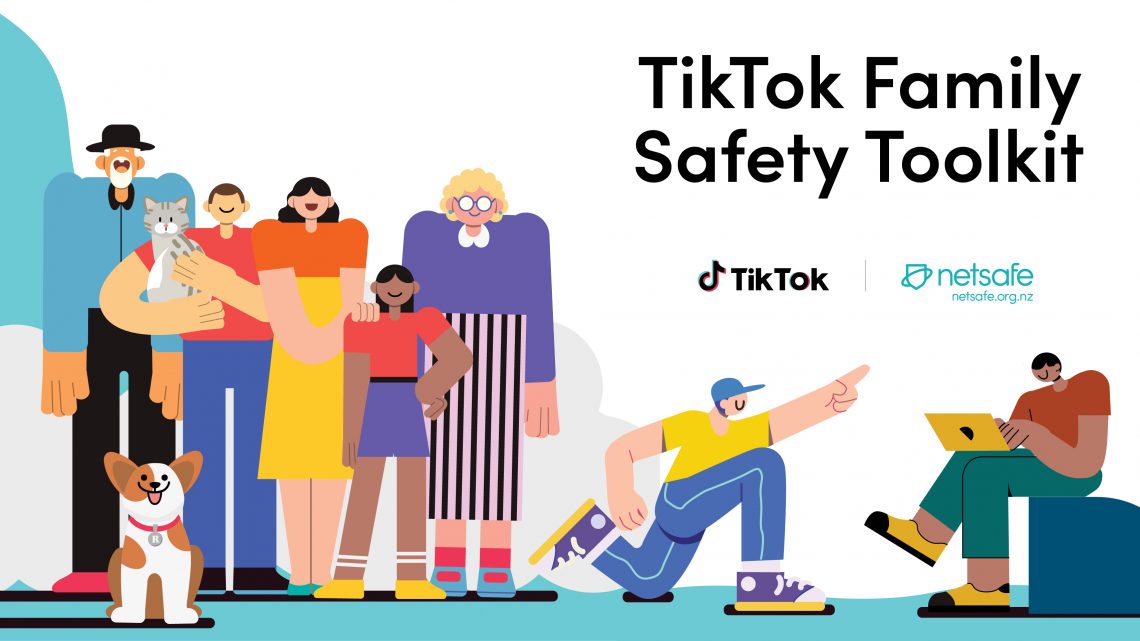 Today we are introducing a new TikTok Family Safety Toolkit, developed in collaboration with Netsafe for Kiwi families. The toolkit is designed as a comprehensive guide which will allow parents to understand policies, tools and resources available on TikTok while addressing broader internet-safety issues for young people. The aim is to empower parents with simple and practical online safety tips to support their teens' digital life, and prompt teens to constantly check and improve their digital citizenship skills while navigating TikTok and all other apps, safely and responsibly.
At TikTok we understand that every teen and family is different, which is why we offer a range of resources, choices and settings, to empower parents and teens to set the kind of experience on TikTok that is right for them. Our Safety Centre is a one-stop-shop for everything safety related on TikTok. It includes a Guardians Guide, with an overview of the many tools and controls we've built into the product to keep our community safe, such as our Family Pairing feature and default privacy settings for younger teens. Here can also be found our Youth Portal, which is designed to help teens learn about digital safety.
We know there is no finish line when it comes to protecting our community and our investment in this important area will continue to grow. Our approach to safety spans policies, product, practices and partnerships with organisations like Netsafe, as we build a community where creativity and free expression can thrive safely. Here is what Netsafe had to say:
"Netsafe is glad to be working with TikTok as we share a commitment to helping keep people safe online. Our new TikTok Family Safety Toolkit guides parents on one of the most popular platforms and enables them to have ongoing conversations with their children about what they're doing and who they're connecting to which goes a long way in ensuring a safer experience." - Martin Cocker, CEO - Netsafe