NAIDOC Week 2020 on TikTok includes live performances, music, Aboriginal and Torres Strait Islander culture and a spotlight on First Nations creators
We're celebrating Australia's Indigenous culture, history and creators to mark NAIDOC Week 2020. The week-long programming initiative is part of our commitment to fostering a positive, inclusive community and elevating First Nations peoples and culture.
To recognise First Nations Australians and highlight this year's NAIDOC Week theme 'Always Was, Always Will Be', we are hosting a series of live performances, showcasing curated Indigenous content and featuring First Nations creators across the platform. We're also encouraging the celebration of Aboriginal and Torres Strait Islander culture and achievements by inviting users to post using the hashtag #AlwaysWasAlwaysWillBe.
Throughout the week, which officially runs from 8 - 15 November, we're putting a spotlight on a range of engaging curated videos from First Nations creators. Comedy champ @balaclint, makeup artist @sari_ella_thaiday, kitchen whiz (and dad who can feed six kids on $20) @kookingwithakoori, artist and dancer @katerinaleeroe , and rising rapper @jmillaofficial, are offering the TikTok community a chance to immerse in Australia's rich Indigenous history, heritage, food and culture.
"TikTok has created a platform that allows people like me to tell their unique stories that people can relate to," said TikTok creator @balaclint. "NAIDOC Week is important as it's a time where we come together and celebrate the Indigenous community of Australia, teaching others about our culture and our ways."
We also worked closely with curator Emily Nicol, a Birri Gubba/Ugar Island woman, to produce its #AlwaysWasAlwaysWillBe music and performance program. The TikTok community are invited to join First Nations artists LIVE every night during NAIDOC Week, for music, culture and Language. Nicol has also curated a Sounds playlist on the app, featuring the best Australian First Nations musical talent, spanning genre, decade and nation.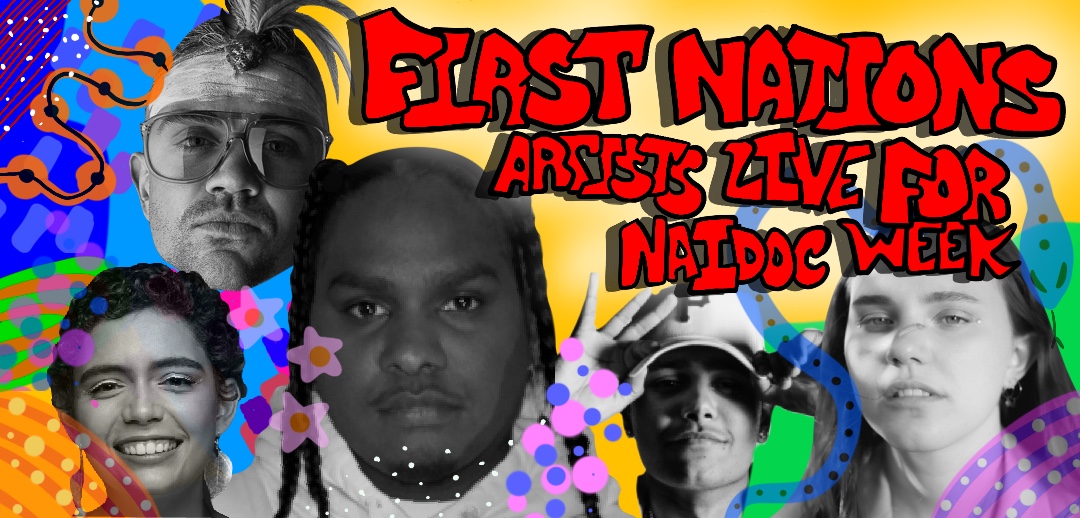 The nightly LIVE performance series kicks off at 8pm AEDT on Monday 9 November, running through until Friday 13 November on each artists' TikTok account. The livestreams will feature emerging and well-known Indigenous artists, inviting users to experience and share in the cultural celebration. The lineup includes Baker Boy, J-MILLA, Kee'Ahn, Sycco and Mitch Tambo.
Lee Hunter, General Manager, TikTok Australia and New Zealand said, "TikTok is an incredibly diverse community and we're passionate about celebrating Indigenous culture, both on and off the platform. I'm really excited about diving in to our NAIDOC program to watch talented First Nations creators showcase their creativity, listen to music and stories, and learn more about the experience of being Indigenous in Australia."
We also commissioned Molly Hunt, a 23-year-old Balanggarra/Yolngu designer from Wyndham, Western Australia to create the graphics and artwork for NAIDOC Week on TikTok. Her illustrations are inspired by First Nation people.
NAIDOC week programming goes live on TikTok from Friday 6 November and the community can enjoy this content in-app by visiting the #AlwaysWasAlwaysWillBe hashtag or following @tiktok_australia.
--
Acknowledgement of Country
TikTok acknowledges the Traditional Custodians of the many First Nations lands on which we live and create from. We recognise their continuing connection to Country and the diversity within their culture. We pay our respects to their Elders, past, present and emerging.
--
TikTok Livestream Schedule
Join First Nations artists LIVE on TikTok during NAIDOC Week for music, culture and Language. Tune in to LIVE performances on the artists' accounts:
--
Sounds playlist
Make videos with First Nations Sounds during NAIDOC week, or anytime. When you're creating a video on TikTok, you'll find the Sounds page in the top of your videoing screen, or you can find a sound once you've got your footage.
The Kid LAROI – Addison Rae
Sycco - Dribble
Baker Boy & Dallas Woods ft Sampa The Great - Better Days
The Merindas- We Sing Until Sunrise
Mitch Tambo – LOVE
Becca Hatch – Girl Like Me
J-MILLA - Fresh
Yothu Yindi -Treaty (Radio Mix)
Trials – I'm A Fucking Wreck
Miiesha - Twisting Words
Dan Sultan – Reaction
Dallas Woods – If It Glitters It's Gold
Jessica Mauboy – Never Be The Same
Kee'Ahn – Better Things
Thelma Plum-Better In Blak
Aodhan – Drive
Electric Fields- Shade Away
Kaiit – Miss Shiney
Warumpi Band- Jailanguru Pakernu (Out From Jail)
JK-47 – The Recipe
Leah Flanagan – Colour By Number
Zeek Power – When I'm Done
A.B.Original – Dumb Things
Tasman Keith – Billy Bad Again
Shakaya- Stop Calling Me
Ziggy Ramo– Ato Z
Briggs – Here Ft Caiti Baker
The Medics – Ocean Eyes
Mau Power -Warrior Dance
Christine Anu – My Island Home
Black Rock Band - Struggle
Gurrumul - Baywara