By Ella Woods-Joyce, Public Policy Manager, TikTok Australia and New Zealand
At TikTok, we value and celebrate self-expression and are focused on promoting an environment where community members feel safe and comfortable sharing their experiences, including difficult conversations such as those around sexual assault.
For TikTok, it's a time to recognise the important conversations happening on our platform about sexual violence, recovery, and advocacy. We've been working with experts to improve our understanding of sexual assault and trauma and how to foster a safe and supportive space for survivors. Now, we're rolling out new resources we developed with guidance from experts including those at 1800RESPECT in Australia and Safe To Talk in New Zealand. Our goal is to make access to support readily available to anyone in need and educate the broader community on this important issue.
Providing resources for our community
For survivors who want to share their story, it is important that they are able to do so without fear of abuse or alienation. To help create a welcoming environment we're working to connect our community to expert-backed support materials.
We've partnered with experts at RAINN (Rape, Abuse & Incest National Network) to develop educational content within our Discover page where people can learn about sexual violence, prevention and healing, throughout April which is recognised as Sexual Assault Awareness Month (SAAM) globally. We're also directing members of our community in Australia and New Zealand to local services, 1800RESPECT and Safe To Talk.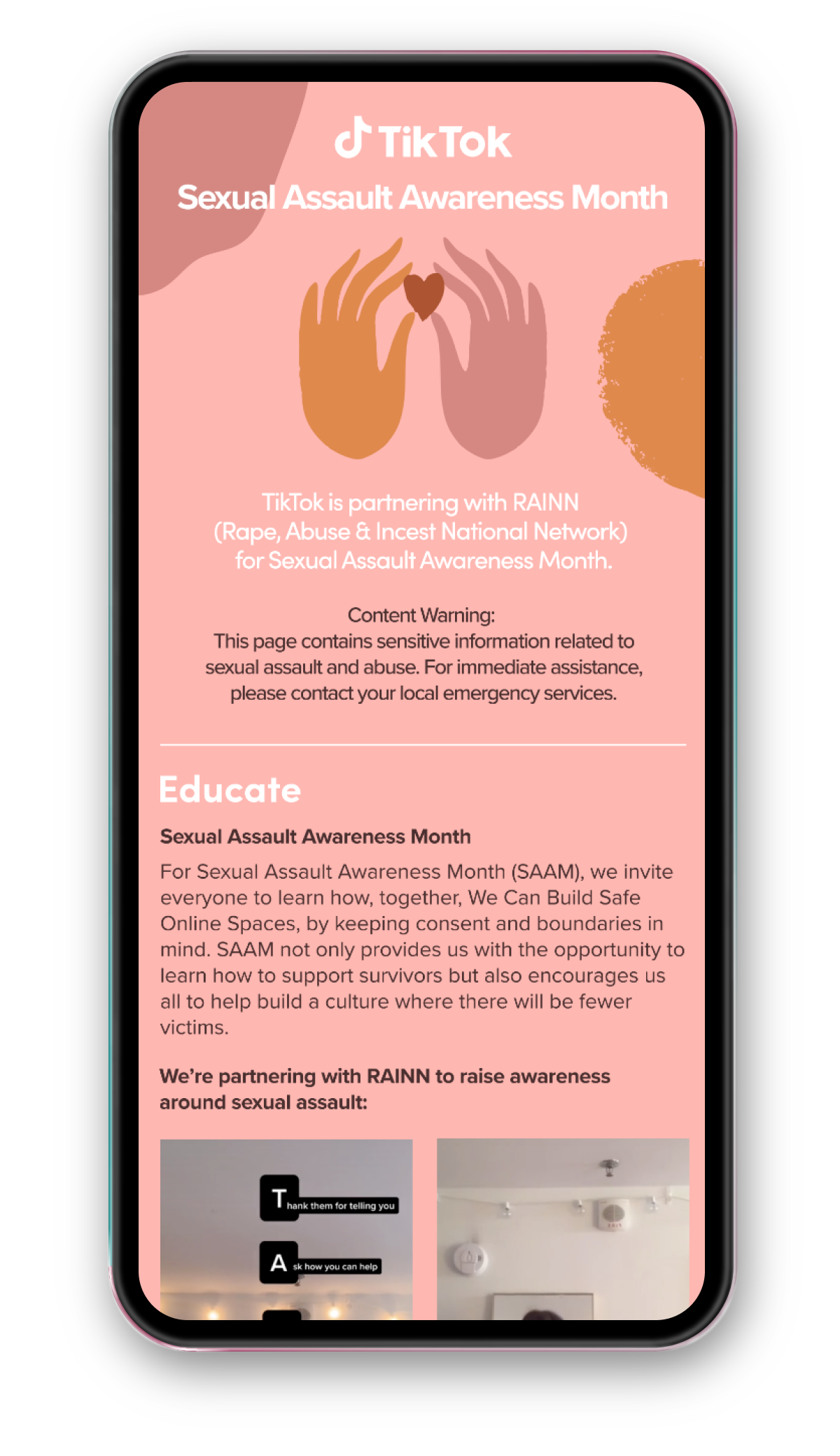 We've launched sexual assault resources on our Safety Centre to connect survivors within our community with help, information and services. And in the coming months we'll be rolling out additional permanent resources in our app.
Building safe online spaces requires understanding where the conversations are taking place and meeting survivors where they are. As such, we're introducing permanent public service announcements on hashtags, such as #consentmatters, #metoo and others, to both foster supportive conversations and connect our community to the help resources on our Safety Centre.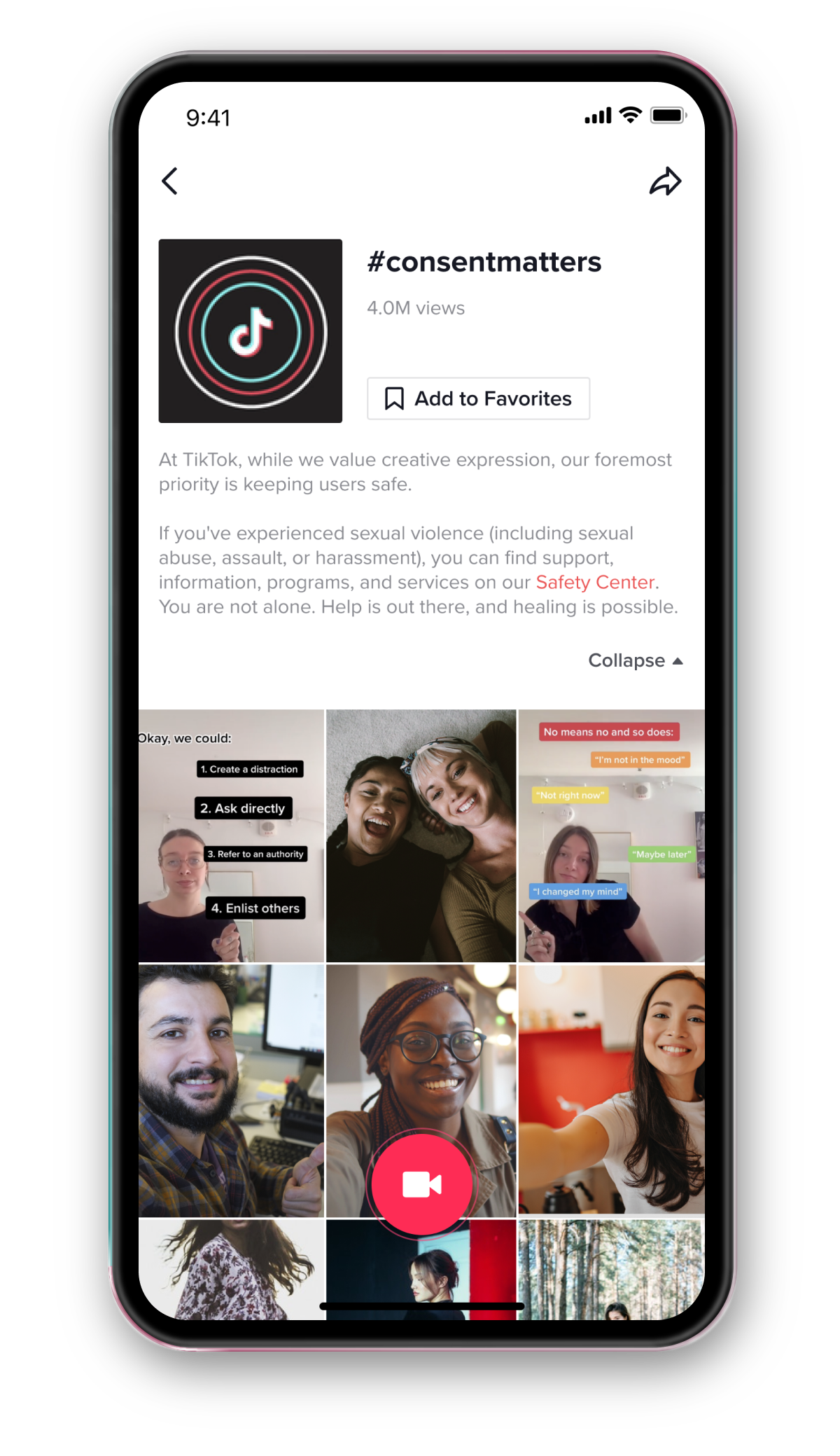 Building for safety
As a global platform, we continue to think about the measures we can take to keep TikTok a space where survivors can find support and community.
TikTok strictly prohibits content depicting or supporting sexual violence, including non-consensual intimate imagery, hacked imagery, and attempts to glorify rape and sexual assault. Another step we've recently taken is refreshing our policies so they create space for survivors to share their story or find community, without fear of further harassment. In order to do that, we strive to consistently and equitably enforce our policies against content that exploits sexual violence or accounts that engage in harassing behaviours. We are continuing to work with experts to evolve and refine these policies and our enforcement measures.
As we continue to work with experts and evolve our approach to providing community resources, our hope is to uplift survivors and help build a culture in which there are fewer victims – not just in April but every month of the year.