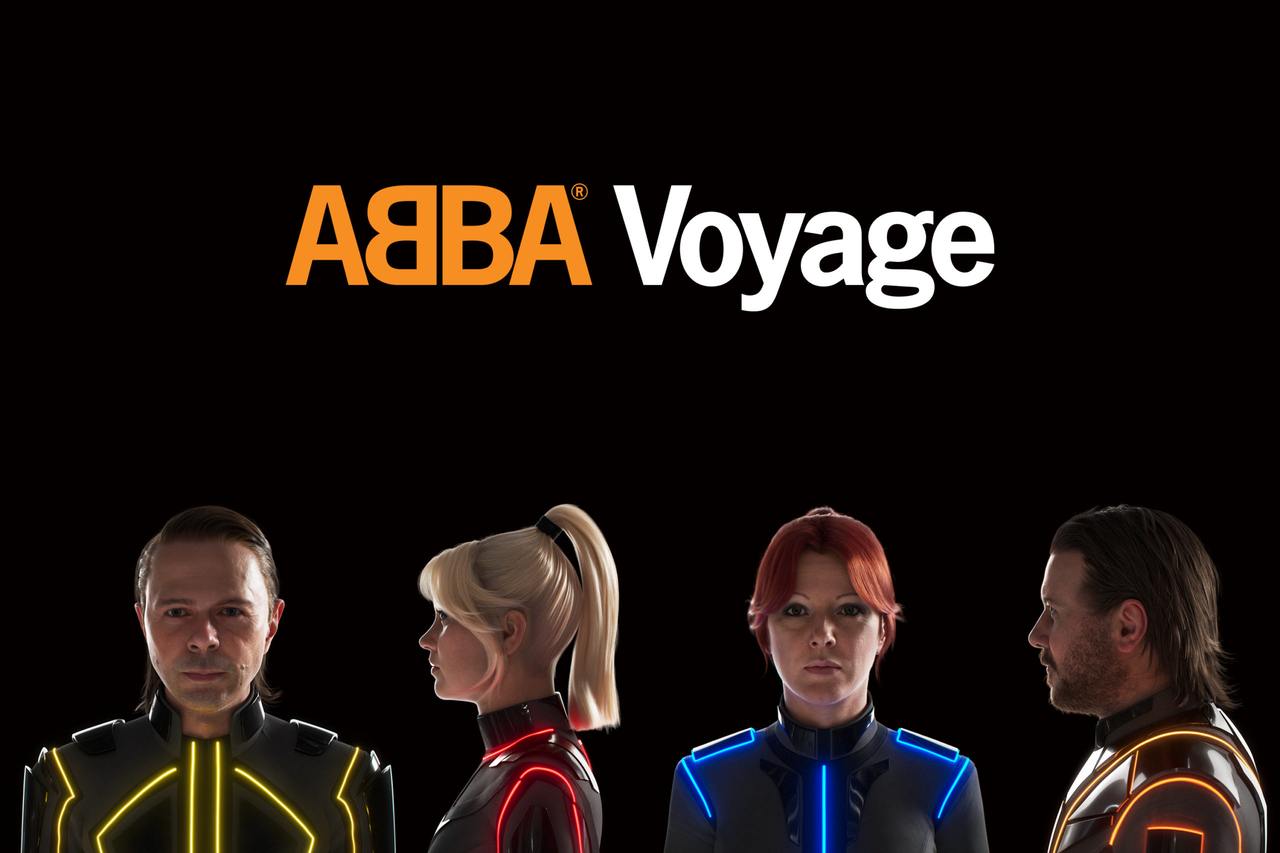 As one of the most successful groups in the history of pop and Sweden's biggest musical export, ABBA's return to the stage with ABBA Voyage, a concert like no other, has been a huge moment for millions of fans.
It's wowed the critics, delighted audiences and introduced generations of new fans to the music of Agnetha, Björn, Benny and Anni-Frid. Hosted from the purpose-built ABBA Arena in London, the global superstars are brought digitally to life, reimagined as 21st century pop stars, alongside a ten piece live band. The experience blurs the lines between the physical and digital, bringing the magic of ABBA to life with the latest in motion-capture technology.
Now, exclusively for TikTok's global community, ABBA will be taking us behind the scenes of the show in a 45-minute special. This exclusive TikTok LIVE moment will take us on a journey of how director Baillie Walsh and producers Svana Gisla and Ludvig Andersson brought this ground-breaking ABBA Voyage concert to life, leading up to its opening night. Featuring the foursome themselves, it will bring fans behind-the-scenes and lift the curtain on the many complex elements of the production; from the purpose-built arena and the innovative technology used to create the digital versions of ABBA, to the live band, choreography, costumes, and lighting. This unprecedented access into the workings of the show and ABBA's Voyage experience will culminate in footage of the long-awaited red-carpet premiere, opening a concert like no other that's been 40 years in the making.
Tune in to ABBA's TikTok account (@ABBA) on Thursday 7th July at 2am AEST to watch this special LIVE, which will be re-aired at 9pm AEST the same day.
The band is one of the most-loved groups of all time from that iconic 1974 Eurovision win and last year they delighted our community by joining TikTok. With one of the most well-known back catalogues in pop history, it's unsurprising they've sparked a number of viral ABBA moments. Iconic songs like 'Slipping Through my Fingers' and 'Angeleyes' have been used in video creations the world over. Gimme Gimme Gimme! (A man after midnight) has sparked over 400k videos, and creations with the #ABBA hashtag have notched up over 3.4 billion video views.
We've loved how ABBA have even jumped on trends themselves, as well as sharing their nostalgic trips, discussing the musical secrets behind their songs and even throwback photos of their favourite shoes from the past 50 years.
This is going to be an ABBA moment you're not going to want to miss.
Tune in to the LIVE on 7th July at 2am AEST (or the re-broadcast at 9pm AEST) and in the meantime, check out ABBA on TikTok here, alongside the official ABBA Voyage account and fans' #ABBA content here.