This Earth Day, TikTok has announced the launch of their exclusive hub, from eco hacks that make a difference to unique ways you can support conservation. The Earth Month hub will inspire you to learn from TikTok's incredible community, meet creators and connect with organisations who are dedicated to sustainability. For Earth Month, TikTok is providing a $100,000USD donation to Australian Red Cross to provide humanitarian support to people and communities in Queensland and New South Wales affected by the 2022 floods.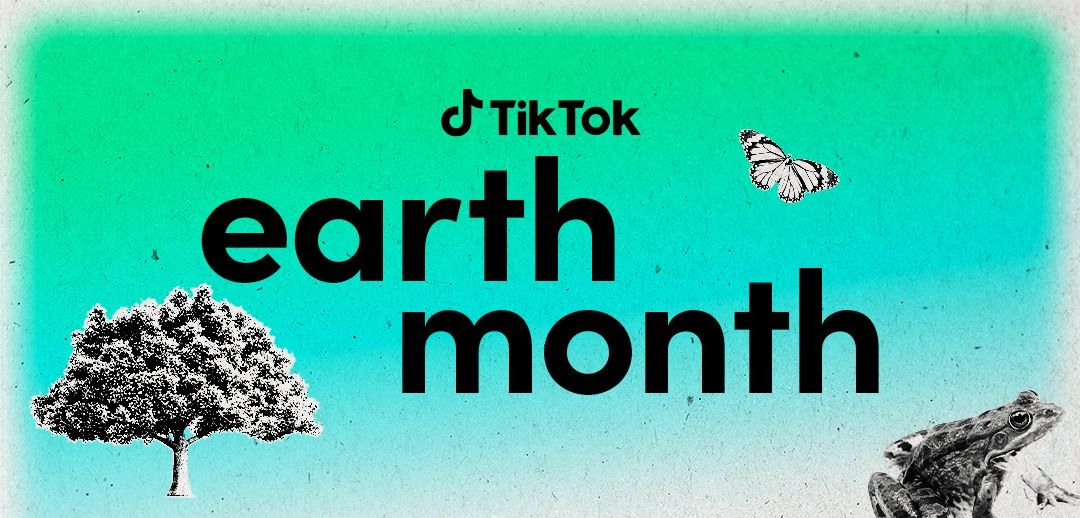 As a global platform for a generation driven to make an impact, TikTok has emerged as a destination for content creation and conversations focused on environment protection and sustainability, with this category garnering almost 200 million video views a month all over the world.
Here are some of our favourite Aussie sustainability creators on TikTok making a change!
Let's Go Thrifting
It's no secret the TikTok fashion community is passionate about sustainable clothing and shopping responsibly. After all, #Thrifting has garnered over 90K videos and #Reselling has amassed over 15K videos.
Check out garments that are handmade using upcycled and secondhand fabrics, @oneofonearchive even makes clothing from mattress filling, bedspreads and flour bags. Looking for some more inspiration, Margaret River locals, Tom and Grace have a small business focussed on sourcing and selling a curated selection of the best secondhand finds. You can catch them at @recycledsurfwear.
Growing Your Greens
When it comes to eating consciously and creating a more sustainable lifestyle, there is some incredible inspiration on TikTok. @ggthegardengirl has a passion for sustainable gardening and shares all of her fresh vegetable and herb hauls with her fans, whilst @thegreenhub1 shares everything from eco travel, limiting fresh food waste to how to reduce plastic at home.
This Earth Day, be sure to check out trending hashtags like #SustainableFood, #SustainableLiving, #FoodWaste, and #Foraging for all your going green needs.
The Ethical Era
The TikTok community is full of environmentalists who make it their mission to fight for positive change. Creators like @lottiedalziel, shares her passion for the planet that shines through in every video she creates. From top tips for how to recycle tricky items, to the mistakes that people can make while trying to be more sustainable. She is the founder of @banish.au, a small business that aims to help Aussies live a more sustainable life!
Join us as we celebrate #EarthDay with the TikTok community, as we continue to unlock creativity to support environmental causes we truly care about.