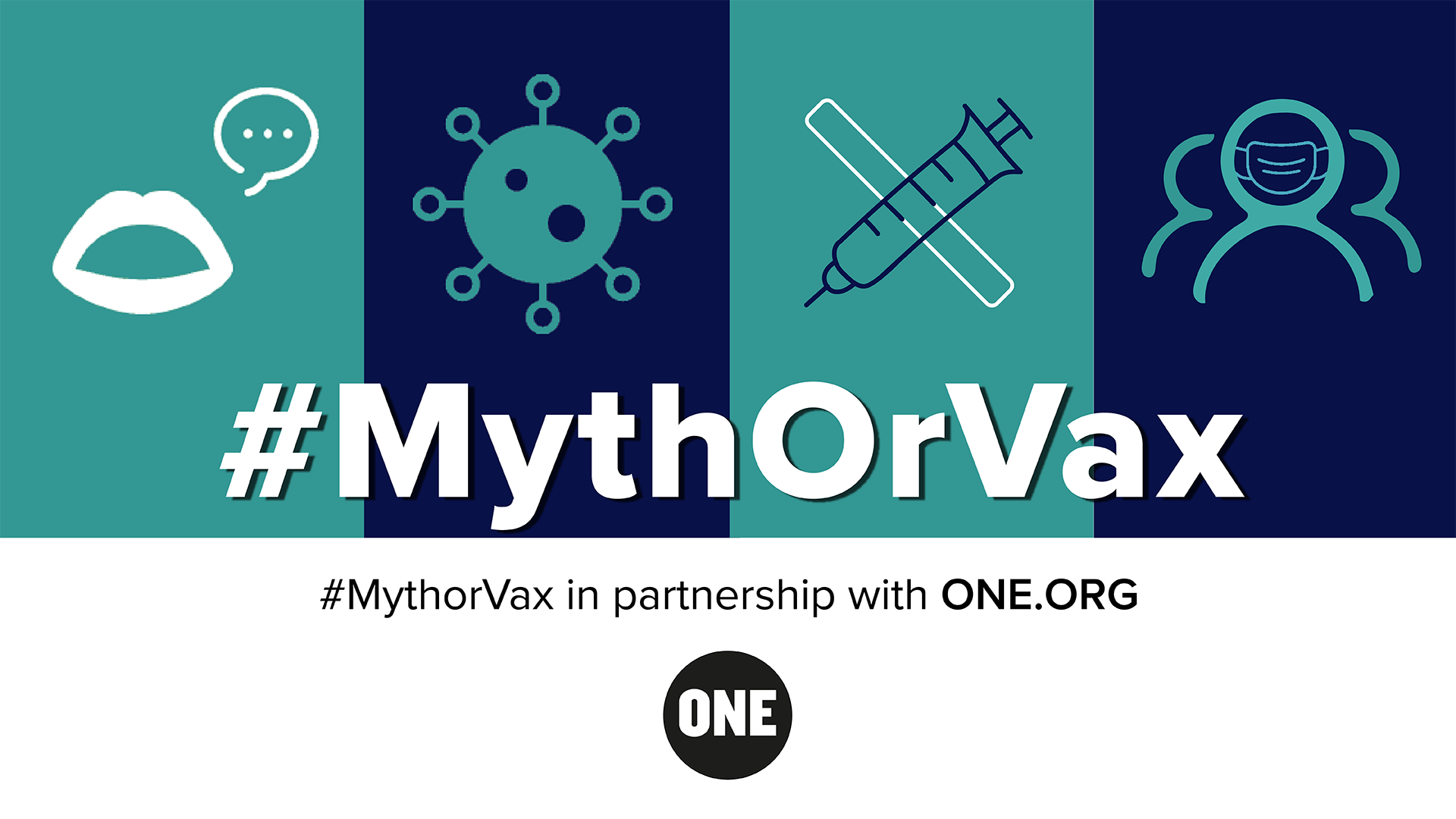 The ONE Campaign, UNICEF, Viral Facts Africa (WHO), and the African Union have taken to TikTok and will be launching the second phase of the #MythOrVax campaign on 28th March 2022, where our community will be challenged to participate in a quiz, helping combat the spread of misinformation about CoVID-19 vaccines - using the #MythOrVax hashtag and fun filter.
Just over two years into the pandemic and the world is adjusting to the "new normal". Countries are in full operation with the roll out of vaccination programmes and the road to economic and social recovery is underway.
According to the World Health Organisation, in February 2022, Africa only had 15% of its population fully vaccinated. Much of these numbers have been attributed to growing misinformation and low vaccine availability. The misinformation on vaccines is currently spreading faster and more easily than the virus and this has become a key factor in the widespread vaccination hesitancy amongst citizens, especially the youth in some African countries.
"While the quick development of vaccines against COVID‑19 is an exceptional medical accomplishment, effectively vaccinating the African population has presented many challenges, one of them being the acceptance of the vaccine. Seeing how social media has played a role in spreading vaccine misinformation, through the #MythOrVax challenge, we are using the same platforms to educate, correct misstatements and make sure that people are equipped with the truth to make a well informed decision," said ONE's Africa Executive Director, Edwin Ikhuoria.
The #MythOrVax challenge will be amplified by influential voices and medical experts from different parts of the continent including Pearl Thusi (South Africa), Nina Hastie (South Africa), Yemi Alade (Nigeria), Falz (Nigeria), Kamene Goro (Kenya) and Dr. Siya (South Africa). Every person and organisation on the continent has an important role to play in building a resilient Africa.
Play your part and join the various organisations such as Inspire World International Foundation, LVCT Health, APIN Public Health Initiatives, Nigeria Health Watch , Johns Hopkins International Vaccine Access Centre , Amref Health Africa and Clafiya, who have taken the challenge on TikTok to help show support in getting Africa vaccinated. The COVID‑19 infodemic is not just a health crisis, it's a human crisis.
Protecting our community is our priority
Our Community Guidelines prohibit content that's false or misleading, including misinformation related to COVID-19, vaccines, and anti-vaccine disinformation more broadly. We also do not allow paid advertising that advocates against vaccinations, though PSAs or calls to action related to COVID-19 vaccines are accepted on a case-by-case basis if they're in the interest of public health and safety.
We work with experts across the industry, civil society, public health, our Content Advisory Council to develop our policies and enforcement strategies and stay ahead of evolving content. TikTok takes a proactive, holistic approach to countering misinformation.