TikTok is proud to be home to a vibrant community of Black musicians, and as we celebrate Black artists, we strive to educate the community on the seismic impact they've had on all of the music genres we love. The Black community has played an integral role in the creation and development of genres such as Jazz, Gospel, R&B, Rock, Hip-Hop, Electronic and Dance music, and more. During #BlackMusicMonth, we will explore the origins, triumphs, and complexities of genres popular in the app today, and shine a light on the artists and creators who entertain and inspire the TikTok community, and continue to shift the culture with innovations of their own.
Pride x Black Music Month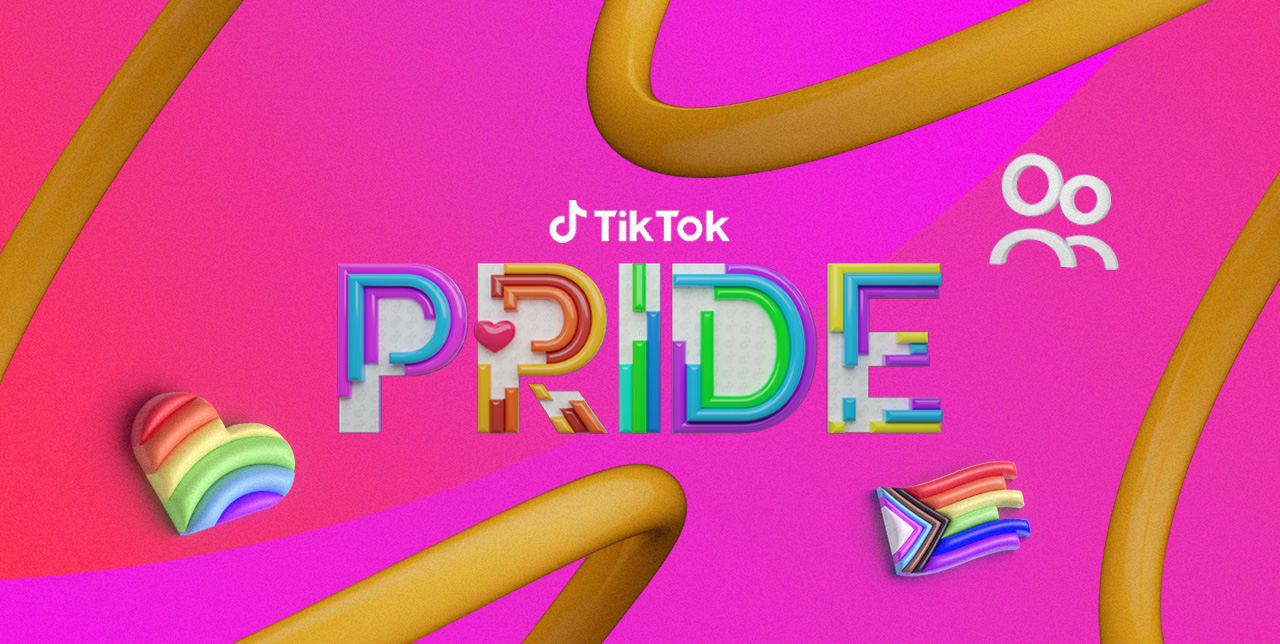 Black Music Month and Pride Month coincide in June, and to celebrate the creativity of Black LGBTQ+ artists on TikTok, we're spotlighting 6 Black LGBTQ+ creators who continue to inspire us with their music and truly embody the spirit of Pride Together:
@catburnss - London singer-songwriter Cat Burns is best known for her candid and healing pop songs that address anxiety, queer acceptance, and relationships, including her anthem "go" (300k+ video creations).
@dreyamac - The British emcee is best known on TikTok for her banger "Own Brand (Baddie)" (5.9 million creations), which she not only wrote and performed, but also choreographed the viral dance that rippled through the platform.
@iemtedy - Tedy has remained steadfast in living his most authentic life even in the most difficult times. After creating a name for himself on social media with more than 1 million followers, he started making music. From that, he signed with Sony Music Canada and the rest of the story continues being written.
@lakeyah - Signed to Quality Control and bearing the standard for Milwaukee's rap scene, Lakeyah wins fans on TikTok with her fiery singles like "Female Goat" ft. City Girls and her love of a good meme.
@mehkiclay - Originally known for his creative choreography–he made the viral dance to "All About Cake" by KyleYouMadeThat–Mekhi Clay has started his own promising music career, making songs inspired by artists like Tyler, The Creator and Frank Ocean.
@vincint_ - Vincint drew a major following with his viral performance of "Creep" on The Four, and kept his fans entertained with song covers and comedic videos.
VidCon

TikTok is the title sponsor of VidCon 2022, and we're excited to celebrate Black Music Month by hosting two panels dedicated to Hip-Hop and the massive impact that the genre has had on TikTok and the culture at large. Here's what to expect from the two panels, featuring some exciting rising artists and members of the TikTok Music team:
June 23 @ 2:30 PM PT: How TikTok is Bringing in the New School Of Sound (Featuring Zai1K and Trinidad Cardona)
From community-driven trends and content styles, to unique sounds and more, music has defined the culture on TikTok. In this panel you'll hear from your favorite emerging artists and the TikTok music team as they dive into celebrating authenticity through music, TikTok becoming a vessel for the new class of hip-hop stars, and the platform's role in revitalizing the music discovery process.
June 23 @ 4PM PT: How Women in Hip Hop Have Found a Home on TikTok (Featuring Doechii, Baby Tate, and Monaleo)
In a primarily male-dominated genre, women in hip-hop have found a way to connect with their audience through TikTok which has translated to real-world impact on the charts. Join this session for a deep-dive into one of the most exciting and influential communities on the platform, and hear from music artists as they discuss the importance of women in hip-hop and their journeys to success through TikTok.
Tai Verdes, who rocketed to prominence on the back of TikTok hits like "Stuck In The Middle" and "A-OK," will also make a special appearance during TikTok's official Keynote on Thursday, June 23 @ 3:30 PM PT.
LIVE Programming

During the month of June, TikTok will host three LIVEs featuring prominent Black artists. Today at 6PM PT, tune in LIVE with singer-actress Coco Jones, as she answers questions from fans and performs a few of her sultry bops.
Join us on June 21 for a LIVE event featuring performances from a selection of talented artists that highlight the diversity of styles and sounds that encompass Black Music on the platform — tune-in to see rapper Lakeyah, "Deep End" singer-songwriter Fousheé, indie dance icon Aluna, and rising singer Lu Kala.
And on June 29th, we will be hosting Diddy for a special LIVE — keep an eye on @musicontiktok for more details!
#BlackMusic Playlists
Starting June 10th, we'll showcase playlists on TikTok's music hub that explore different genres and aspects of Black Music. Each playlist prominently features a figurehead who helps represent what the genre, and playlist, are all about: the one-and-only Future stands in for Hip-Hop, Ella Mai represents R&B and Soul, modern master Kirk Franklin headlines a selection of Gospel, dancehall star Sheensea leads the way for a globe-trotting sample of Black music from around the world, and UK producer Jayda G highlights a playlist that shows the major impact Black artists have had on Electronic music.
Celebrate #BlackMusicMonth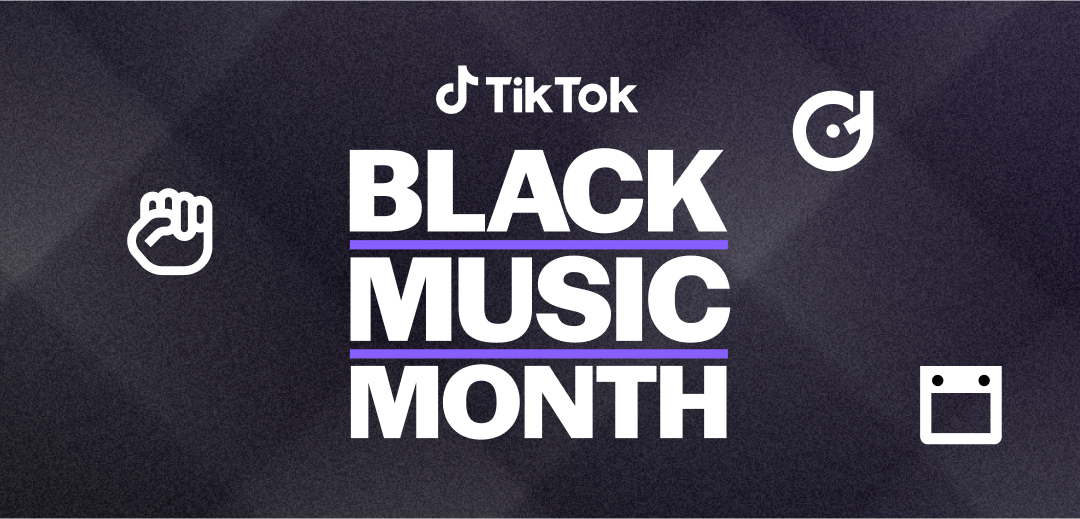 This month and every month, we invite our community to show appreciation for the innovators and trendsetters across TikTok's #BlackMusic community. Join us as we learn about the history of our favorite artists, celebrate their achievements, and most of all, listen to and discover excellent music!