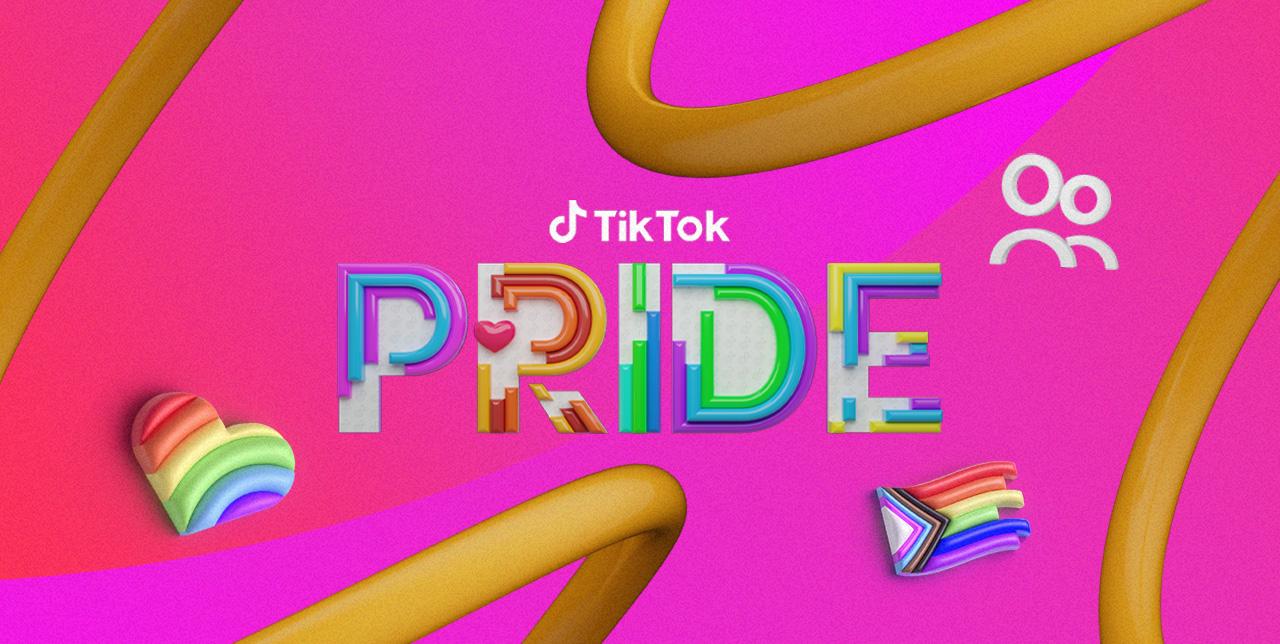 At TikTok, we're committed to providing a safe and inclusive space for our LGBTQIA+ community to share their stories, connect, listen and learn from one another. In honor of US Pride month, we're recognizing the collective visibility and power of our LGBTQIA+ community.
This June, we're bringing our Pride Together celebration to life with an exciting lineup of #ForYourPride in-app programming, TikTok LIVEs and the announcement of our 2022 LGBTQ+ Trailblazers. And for the first time-ever, we're doing a TikTok takeover of LA Pride as the official sponsor for the LA Pride Parade and Festival.
Introducing our 2022 LGBTQ+ TikTok Trailblazers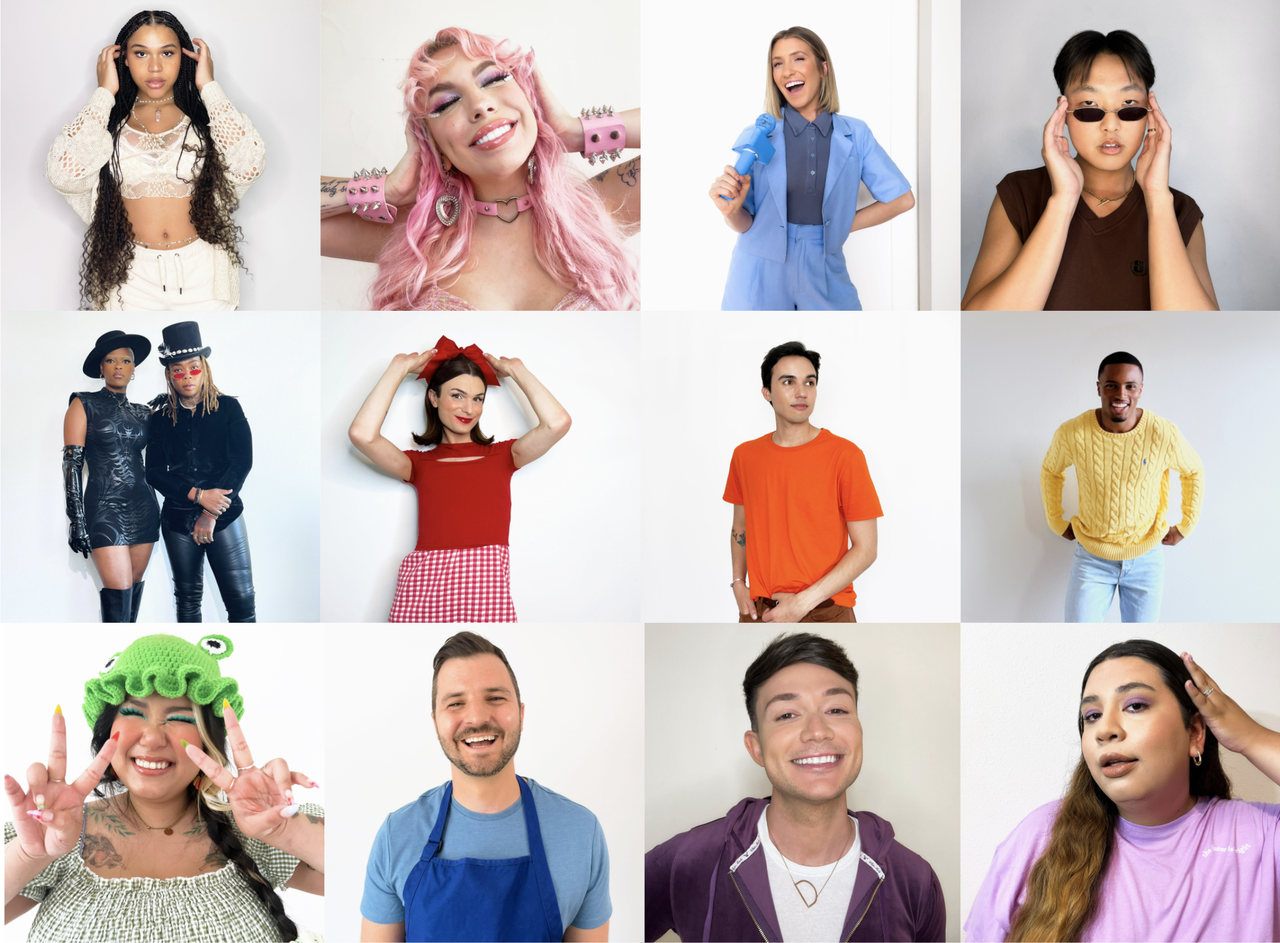 Photo Credit: TikTok/@illumitatiana
The power of our community lies within the diverse voices who are driving culture, influence and inspiration across the LGBTQ+ community and beyond. To welcome Pride this year, we're delighted to share the next generation of LGBTQ+ TikTok Trailblazers in the US. These creators are a driving force in unlocking the power of creativity to make meaningful change, drive awareness of important causes, and embrace our collective journeys in finding pride.
@asianchipskylark [He/Him] (Los Angeles, CA) - Austin Cho is passionate about creating spaces that celebrate individuals for exactly who they are and uses various comedic skits to connect with his audience on TikTok. Best known for the Cool Single Uncle series, Austin stands in as a family-like figure and provides a sense of comfort and relief for his community.
@chrissychlapecka [She/They] (Chicago, IL) - Chrissy Chlapecka combines comedy, authenticity, and sincerity in her videos on TikTok. Authenticity is her superpower and has allowed her to connect with her community on a real, emotional, and beautiful level — she's the big sister you'd come out to and the best friend who will always encourage you to do what's best for YOU.
@cylovesfrogs [She/Hers/They/Them] (Berkeley, CA) - Cy is a queer, Vietnamese-American creator who loves all things creative, especially food, lifestyle, and beauty. From simple recipes to elaborate coffee videos, she is passionate about normalizing conversations around mental health and intersectional, LGBTQ+ topics.
@dannylovespasta [He/Him] (Beacon, NY) - Danny Freeman, known for his colorful and creative take on fresh pasta and Italian cooking, is a lawyer-turned-chef who makes pasta in all colors of the rainbow: from animal print ravioli to striped spaghetti. He's also a gay stay-at-home dad who uses his platform to showcase life with his husband and their two-year-old daughter.
@dylanmulvaney [She/They] (Los Angeles, CA) - Dylan Mulvaney is a trans Broadway actress, comedian, and content creator. When the pandemic hit, she turned to TikTok to find creativity, and now highlights her transgender journey in her Days of Girlhood series. Dylan's greatest hope is to bring trans and non-binary stories to the stage, screen, and beyond.
@imdrebrown [He/Him] (Dallas, TX) - DeAndre Brown is a 22-year-old creator who uses his platform to shed light on how Gen Z is changing corporate America in a humorous way. He also motivates his followers (aka "Corporate Baddies") through his 'car talks' where he promotes putting yourself first and finding self-love.
@kevintnorman [He/Him] (Santa Monica, CA) - Kevin Tyler Norman is a queer Latinx book content creator who combines humor and his love of reading to help promote diverse and queer stories. His goal is to inspire people to read more, introduce them to LGBTQ+ books, and amplify queer voices.
@megan.mitchellll [She/They] (Cincinnati, OH) - Megan Mitchell is an anchor and reporter for WLWT, the NBC affiliate in Cincinnati, Ohio. Megan has built a strong following on TikTok showcasing LGBTQ+ representation and received multiple awards including an Emmy for her work uplifting diverse voices.
@naomiheartsxo [She/Her/Ella] (Los Angeles, CA) - Naomi is a proud trans woman and lifestyle influencer who loves to share her love for plus-size fashion and makeup with her community. Naomi is Latina and creates content in English and Spanish, aiming to inspire her community to love themselves for who they are.
@printfairy [He/Him] (Huntersville, NC) - Dakota Wright is a southern, small town gay creator who shares comical videos on TikTok. His legendary food haul videos have built a community that admires his positive relationship with food and honest take on situations. Dakota embodies self-acceptance, while promoting acceptance of others, and encourages everyone to "live their best life, unapologetically".
@theemuses [She/Her/They & She/Her/They] (Los Angeles, CA) - Thee Muses (Adrienne Muse and Janeeka Muse) are your favorite queer aunties that surround you with positivity and protection. Their influence inspires people to value self-love, strength, and spirituality.
@zayaperysian [She/Her/Hers] (Grand Rapids, MI) - Zaya Perysian is a Black trans woman who creates educational videos to help de-stigmatize the lives of trans women on TikTok. Zaya has transparently documented her full transition process, highlighting her struggles and obstacles, and inspiring her community along the way.
LA Pride's TikTok Takeover
TikTok is the official presenting sponsor and partner for this year's LA Pride Parade and Festival taking place in Hollywood, CA from June 10-12, 2022. For LA Pride, we're excited to debut a first-time TikTok Pride parade float and bring music fans an exclusive backstage TikTok LIVE series from the LA Pride in the Park music festival. Our live lineup will feature two LIVE experiences hosted on @TikTok including:
The LA Pride in the Park music festival: Saturday, June 11, our LIVE programming will kick off at LA Pride in the Park from LA State Historic Park with programs throughout the day.
LA Pride Parade: Sunday, June 12 from 10 AM PT - 12 PM PT, our LIVE programming will continue at the LA Pride Parade and feature exclusive interviews from the TikTok Pride float with attending celebrity talent and this year's 2022 LGBTQ+ TikTok Trailblazers, along with real-time behind-the-scenes access through the lens of the TikTok community.
#ForYourPride LIVE series and in-app programming on TikTok
This month, join us as we celebrate Pride and our community through a series of in-app initiatives and LIVE events, including: a variety of themed hashtags, Pride playlists, creator spotlights, SMB programming and a LIVE series featuring and celebrating LGBTQIA+ creators, non-profits and businesses on TikTok. We will also feature LIVE programming from on the ground at the LA Pride Parade & Festival. Tune in to our @TikTok account to join the celebration!
Putting a spotlight on LGBTQIA+ Businesses
During Pride, we will spotlight LGBTQIA+ businesses and SMBs on TikTok through celebrating their inspiring stories on our TikTok For Business and TikTok Small Business channels. Read more about our trailblazer SMBs and follow #LGBTQBusiness to join the conversation:
@pridelips (Arvonia, Virginia): Owned by a Black, LGBTQ+ CEO, Pride Lips aims to make a name as one of the best gloss companies out there by providing exceptional products that customers are proud to wear.
@rainbowcertified (Ontario, Canada): Rainbow Certified started with two girls falling in love. Their mission is to be a catalyst for anyone to wear, support & honor the LGBTQ+ Community. Their fun, inclusive, positive brand offers everything from apparel to stickers, pins and many other accessories.
@fluidebeauty (Brooklyn, NY): We Are Fluide is a mission-driven beauty brand that creates vegan, cruelty-free and paraben-free cosmetics designed for all skin shades and gender expressions. We believe that makeup is joyful and fun — as well as powerful and transformative — and nobody should be left out.
@shopjzd (Brownsville, TX): Queer Latina owned lifestyle brand that builds community and celebrates cultura every day! JZD exists to empower you and remind you that your ancestors are always cheering you on.
@bokksu (NYC, New York): Bokksu's mission is to empower Japan's traditional snackmakers by sharing their authentic food and stories with the world.
#PrideMusic: Press play on our Pride playlists
During the month of June, our Sounds page will feature a suite of programming spotlighting LGBTQIA+ artists. Starting on June 1, we'll kick off Pride month with a series of genre playlists and guest playlists from an eclectic range of musicians who inspire the community, including artists like Demi Lovato, Dove Cameron, Janelle Monae, Sam Smith, Tegan & Sara, and more!
Celebrating TikTok's Internal LGBTQIA+ Community
Year-round, we're championing and celebrating our LGBTQIA+ employees here at TikTok. As a part of our company-wide Pride celebration, TikTok's very own LGBTQIA+ employee resource group (ERG) PRIDE will shed light on the inspiring stories of our PRIDE employees. With a lens on inclusive programming that celebrates the full spectrum of intersectional identity groups throughout Pride month and Juneteenth.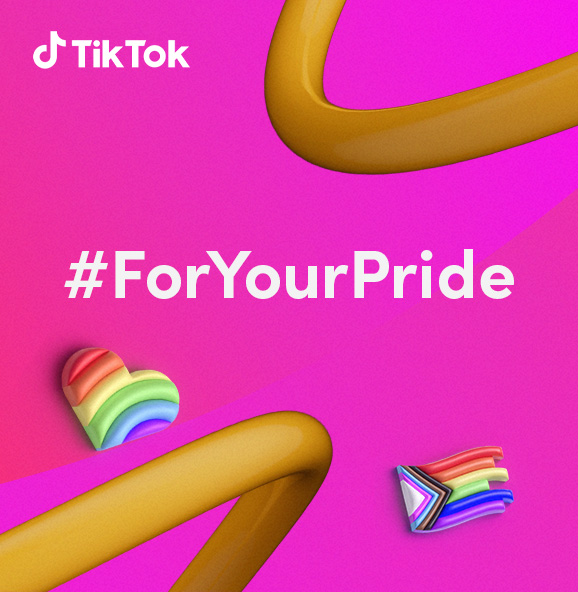 #ForYourPride
Diversity is an integral part of what makes our community on TikTok so special. We're humbled and honored to be part of our community's path to Pride, and we're inspired to continue building experiences to keep TikTok a safe and inspiring place to spend time, support others, and embrace your personal journey to Pride.
This year, we invite our community and allies to celebrate Pride around the world however they choose - whether that's through sharing stories, connecting with one another, or listening to learn and express Pride Together.