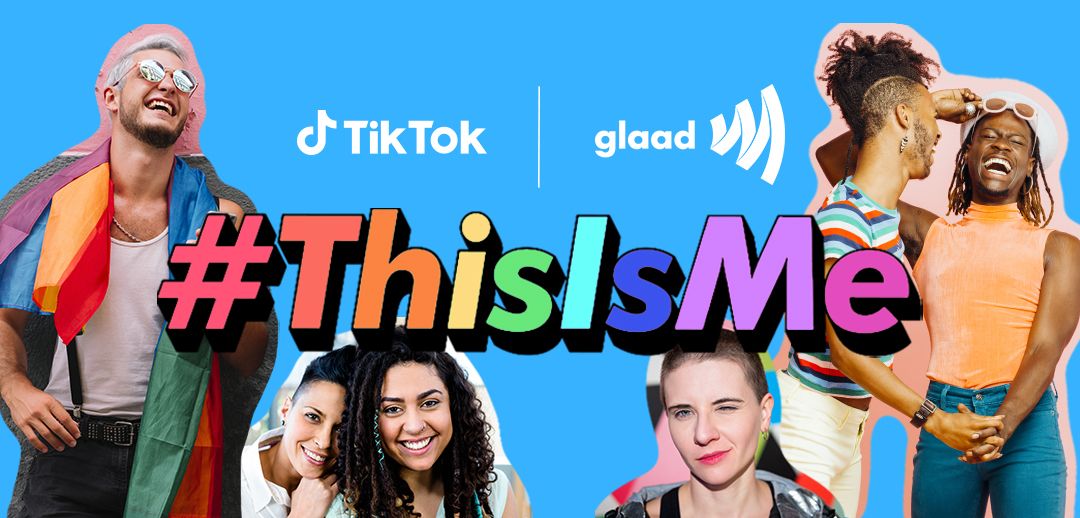 National Coming Out Day is an important moment for LGBTQ people to share stories of acceptance and love. In celebration of this day, we're proud to partner with GLAAD in support of LGBTQ youth by inviting our users to share their #ThisIsMe stories.

From October 9-16, TikTok users can show their support for acceptance by creating, engaging with, and sharing #ThisIsMe videos. TikTok thrives on original, creative videos and we're excited to provide users a place to show their support for the LGBTQ community. Plus, for each video created, TikTok will donate $1 to GLAAD, up to $50,000. By creating quality content and supporting a worthy cause, users can have double the impact.

GLAAD has been at the forefront of cultural change, working to foster acceptance for the LGBTQ community and create a world where everyone can live the life they love. For nearly 35 years, GLAAD has worked across entertainment, news, and digital media industries to advance LGBTQ stories and representation in media. TikTok is proud to partner with organizations that inspire and encourage a new generation to have a positive impact on the planet and those around them.
"National Coming Out Day is an important moment for LGBTQ people to share authentic stories of self-acceptance, identity, and love," says Rich Ferraro, GLAAD's Chief Communications Officer. "Participants in the TikTok #ThisIsMe campaign will help spread these stories and messages in a unique way and will also remind LGBTQ youth that there is an entire community of people who accept and support them. Today more than ever, these messages are critical to amplify."
Here's how people have celebrated #ThisIsMe so far:
In addition to GLAAD, TikTok has partnered with Girls Who Code to support women in technology with the #MarchforSisterhood campaign, Conservation International to address marine plastic pollution through the global #SaveOurOceans challenge, and the ASPCA to prevent animal cruelty with the #PetBFF campaign, among others. To learn more, visit https://www.tiktok.com/forgood.