It's been an extraordinary Fashion Month filled with unforgettable, first-time runway LIVE streams, collection drops, musical performances and more. TikTok proved itself yet again to be the place for creative self-expression and joy, and we could not be more inspired by the amazing partners who joined us for #TikTokFashionMonth. From Balmain and Dior to Alice & Olivia and Puma, here's a recap of one of TikTok's most stylish months to date.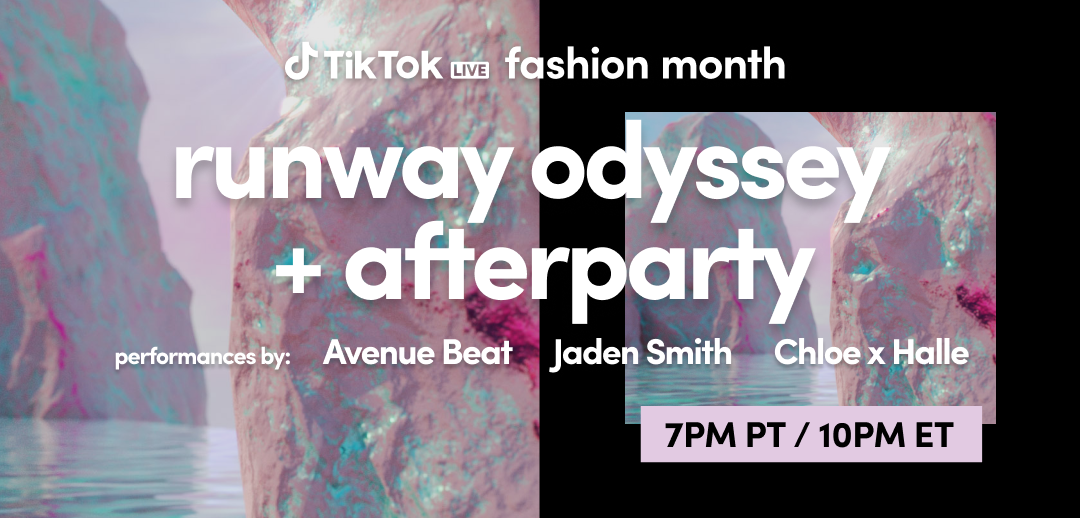 Did Someone Say You Better Werk? Because, They Definitely Did
All month long, we were glued to LIVE Streams watching Saint Laurent, Louis Vuitton and Prada strut their stuff on the runway, and we already miss these incredible shows. Collectively, these LIVE Streams brought in over 3 million views. Here's a snapshot:
Avenue Beat, Jaden Smith and Chloe x Halle Brought Down the House
Following weeks of unique displays of Fashion (capital F), streetwear and more, last week's grand finale event, TikTok Runway Odyssey, was nothing short of memorable. TikTok's exclusive virtual fashion runway show and concert hosted by Nick Tangorra kicked off in style with shows from Puma and Alice & Olivia. Epic musical guests including Avenue Beat, Jaden Smith and Chloe x Halle rocked the (virtual) stage to close out the month in true #TiKTokFashionMonth fashion, with over 815,000 people tuning in.
Hashtags, But Make Them Fashion
We love to see our community get creative and connect with each other's content, and it all comes together with hashtags. That's why last month's super trendy hashtags including #TikTokFashionMonth, #GetTheLook, and #Fashion101 were showstoppers.
To the designers, musicians, and creators who made #TikTokFashionMonth a success, we tip our bucket hat to you. At a time when we can't be together in person, it's been an honor to provide a safe, front row seat to everything that makes September such a special month for the fashion industry. We also applaud the brands who quickly pivoted to discover new ways to connect with their adoring fans and we all look forward to many more exciting fashion moments on TikTok. Until next season!