Today we are proud to introduce you to the 100 Black creators and emerging music artists who will be joining our three month creator incubator program, TikTok for Black Creatives. These talented individuals are creating unique, thoughtful videos spanning a wide range of content categories, including Arts, Entertainment, Music, Education, Food, and Beauty and Fashion, and Sports and Fitness. Creators like music artists @keshawntheking and @gracevictoriamusic, animation artists @recokh and @marcstrongedits, creative cake baker @thesweetimpact, self-love and wellness coach @livenaturallylove, multidisciplinary artist @branmovay, and 90+ more.
"Discovering and amplifying Black voices and storytellers is the foundation MACRO was built on," said MACRO's Founder & CEO Charles D. King and Chief Brand Officer Stacey Walker King in a joint statement. "When we saw this opportunity to partner with TikTok and not only find these new artists but provide education and resources to help them grow their careers, we couldn't wait to be a part of it."
The program kicks off today with a full day of educational programming, including a keynote presentation from actress, producer and entrepreneuer, Gabrielle Union. The session, "Manifestation | Envision Your Future," will teach participants the importance of setting their vision and intentions, creating goals, and knowing their worth. Throughout the next three months, participants will join the TikTok team — along with some of the biggest, most successful Black business leaders, entrepreneurs and celebrities — at motivational town halls, community-building forums and educational events.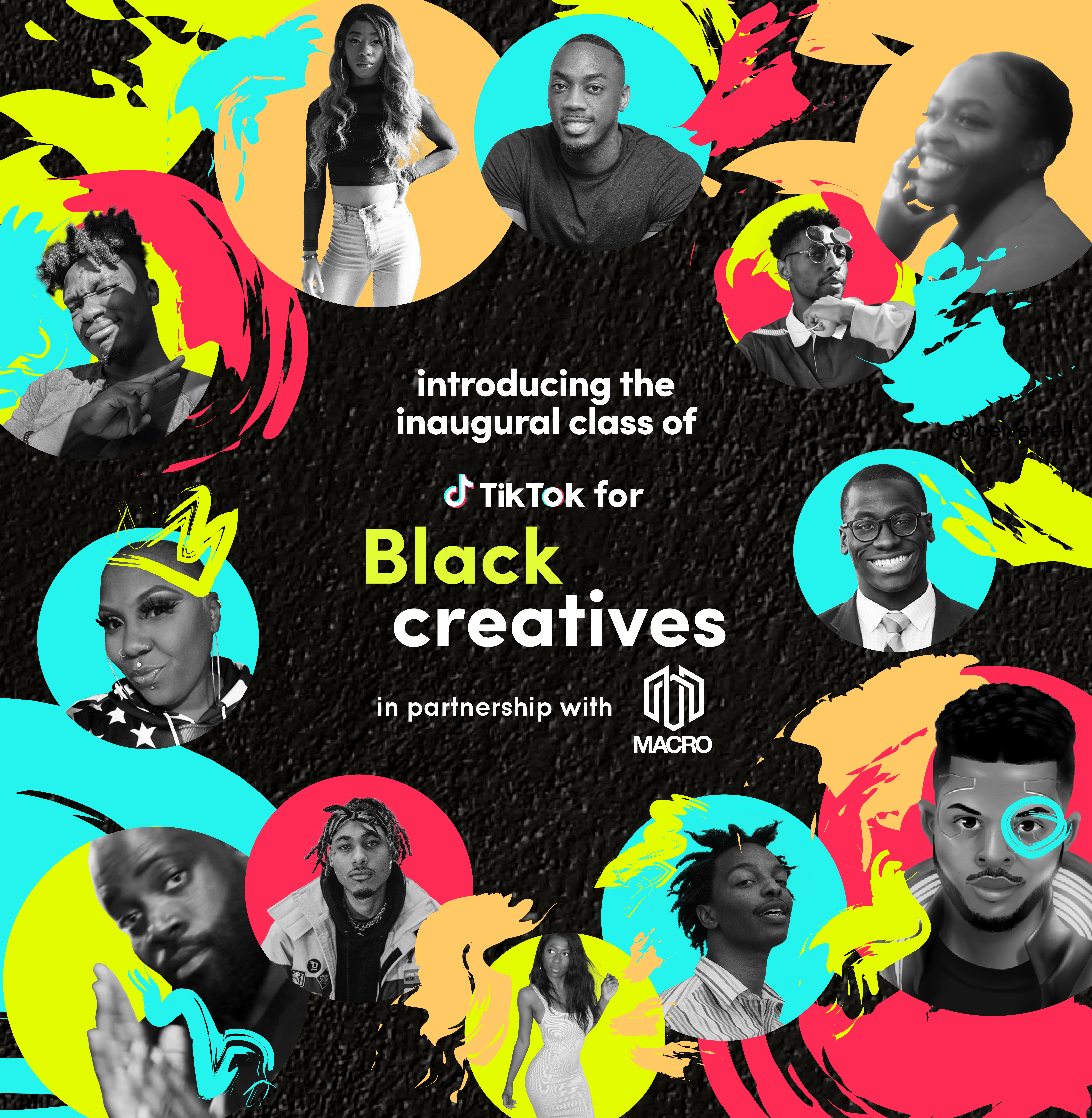 We received more than 5,000 applications in less than 24 hours after announcing the program. Together, in partnership with MACRO, we reviewed every applicant video to come up with the final 100. We were so thrilled by the participation from the community and will continue to cheer on all creators and artists who submitted videos. We are excited about the TikTok for Black Creatives program, and further growing and developing an already flourishing Black creative community on TikTok.