We're kicking off Black History Month in celebration of #BlackTikTok, an industry-defining community that is continuously originating, trailblazing, and trendsetting. Black creators inspire mainstream culture and continue to define what's next — from creating viral moments and pioneering new spaces in fashion and music, to advocating for others and organizing for a better future, they have always been at the forefront of innovation. Today and every day, we're here to celebrate #BlackTikTok.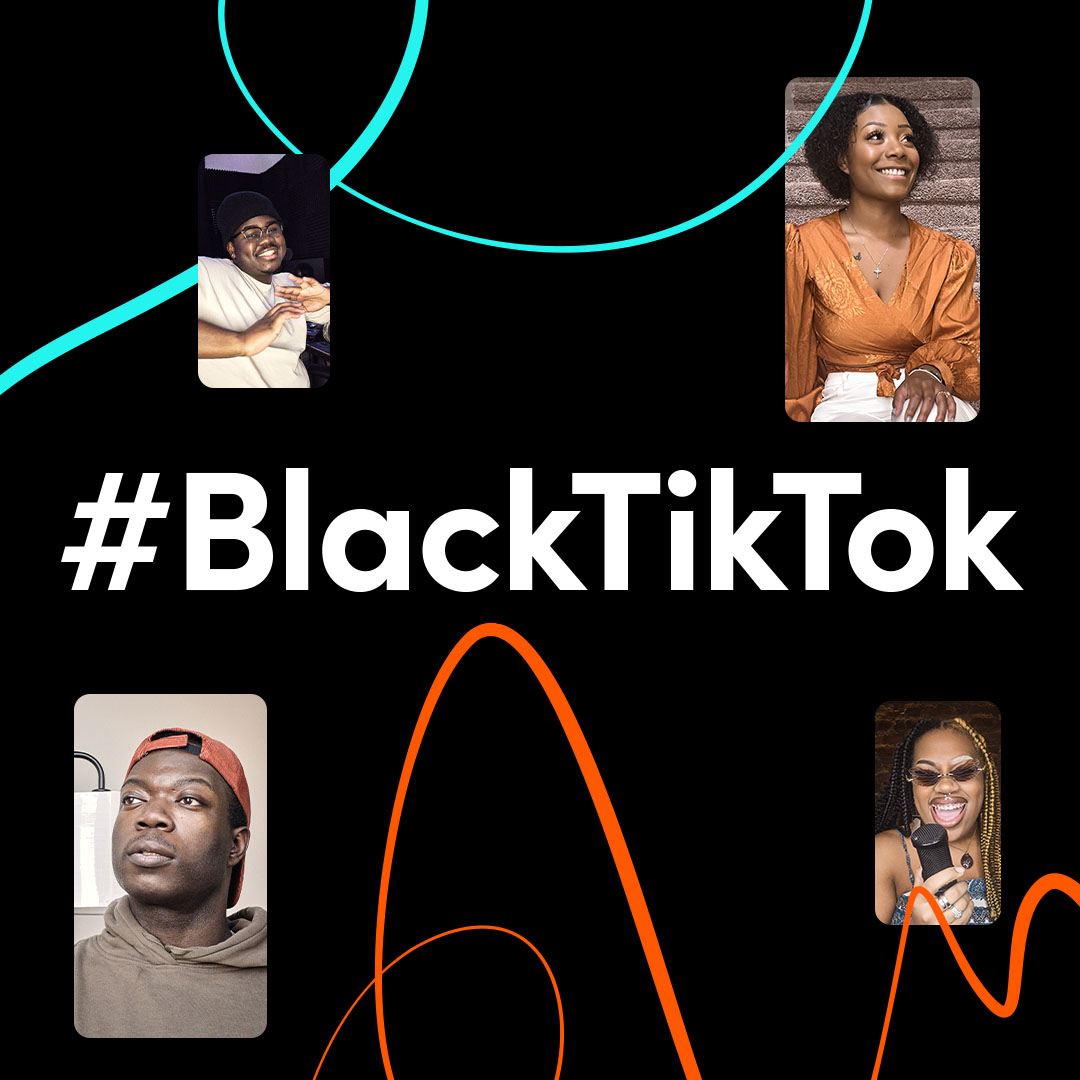 Throughout Black History Month and beyond, we're honoring the worldwide impact and brilliance of Black TikTok by spotlighting pioneers across the creator community. Our celebration of #BlackTikTok will include Black music playlists, new in-app stickers, a billboard tribute covering the Pendry West Hollywood, stories highlighting this year's Black TikTok Trailblazers, and TikTok LIVE programming that spotlights Black creators making waves on and off the platform.
2022 Black TikTok #Trailblazers - Meet the Creators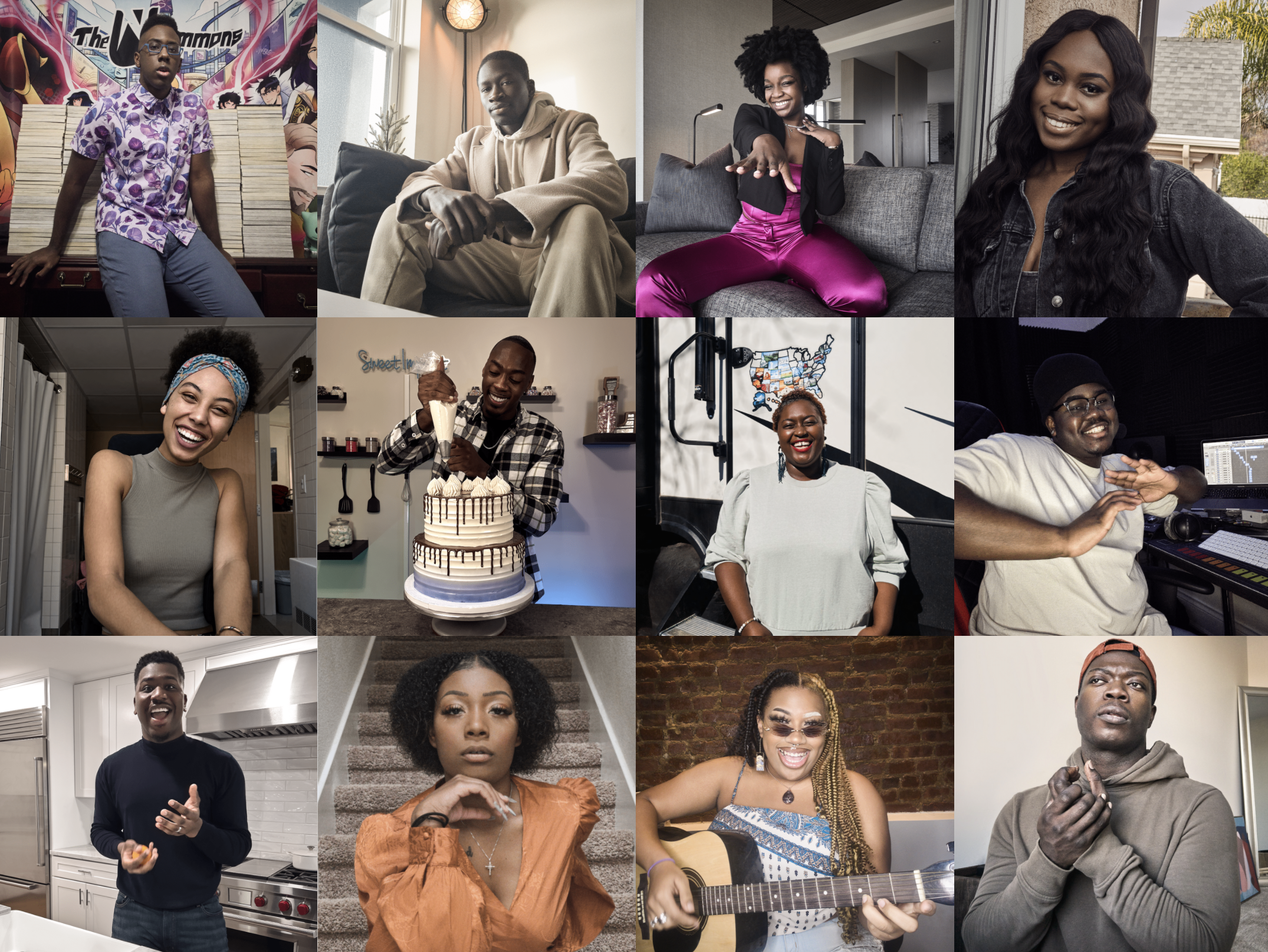 Images by TikTok/Yaw Asiedu
These creators are the next-generation of entertainment leaders, nominated by the TikTok community for their creativity, passion, and authenticity. Throughout Black History Month, our 2022 Trailblazers will share their stories and join us in celebrating the talent of #BlackTikTok. Read more about these 12 talented creators below!
#SupportBlack - Spotlighting Black-Owned Businesses
Every day on TikTok, small business owners and entrepreneurs take us inside their workshop, storefront or even the garage, and they share the highs and lows of launching and running their own business. As a part of our commitment to the continued growth of this community on TikTok, we launched Support Black Businesses, a training series that gives Black entrepreneurs and small business owners access to a support network and mentors to help them grow their business.
Our goal is to help participants in the Support Black Business program find community and thrive — a phenomenon we've seen across the country. Our current cohort includes entrepreneurs like Montre Moore of Amp Beauty LA in Los Angeles, CA, Sahr Brima of Love You Cookie in Minneapolis, MN and Kadisha Phillips of Cecilia's House in Rochester, NY. In Houston, Texas Kerry Harris uses TikTok to share her love for home decor and give customers an inside look into her business Pops of Color Home. In Detroit, Michigan Dae Palmer quit his 9-5 job as a cable technician and turned his passion for car detailing into a thriving business after finding a supportive community on TikTok.
You can find the list of businesses included in the 2021 Support Black Businesses cohort here, and applications for the 2022 cohort will open up soon. Stay tuned for more details, and remember to throw some love at Black-owned businesses with #SupportBlack on the app.
#BlackTikTok - Behind the Hashtag
The TikTok community continues to drive the growth of #BlackTikTok content through popular hashtags including #BlackMusic and #SupportBlack. Over the past year in the United States, #BlackTikTok has been viewed over 2.9 billion times, growing 657% since January 2021. The community of #BlackTikTok creators and artists who #makeblackhistory every day include household names such as Jason Derulo, Will Smith, and 2021 TikTok Trailblazers Taylor Cassidy, Jason Linton, Alexis Nikole Nelson, and more.

Starting tomorrow, you can share the stories of #BlackTikTok with all-new creative stickers. To feature Black History Month stickers, open the Stickers tray after filming and add them on top of your video.
#BlackMusic - The Sounds that Move Culture
At TikTok, we are proud to do our part to shine a spotlight on Black music and artists of all disciplines, to help give thanks for the joy and solace their art brings us all. During Black History Month and beyond we celebrate Black music, and musicians on the platform who are always at the vanguard of new trends.
Check out our sounds page for special guest playlists throughout February, featuring artists like Timbaland, Victoria Monet, Aluna, Pierre Bourne and Nija. Tap in with the hashtag #BlackMusic to join the celebration and discover music across genre-busting, chart-breaking hits from Lil Nas X or 24kGoldn, to soulful R&B from artists like GIVEON or Amaarae, and rock music from contemporaries like WILLOW or legends like Chuck Berry. Check out the tag #HipHop to view clips of live performances and enjoy the music of rap stars like Megan Thee Stallion, Gunna, Coi Leray, Saucy Santana, and many others.
#BlackTikTok LIVE - Join the Celebration
Kicking off on February 4th, TikTok will host a variety of themed LIVEs and programming each week, highlighting Black creators, musicians, businesses and organizations and celebrating those who are making an impact in the entertainment industry and in their community.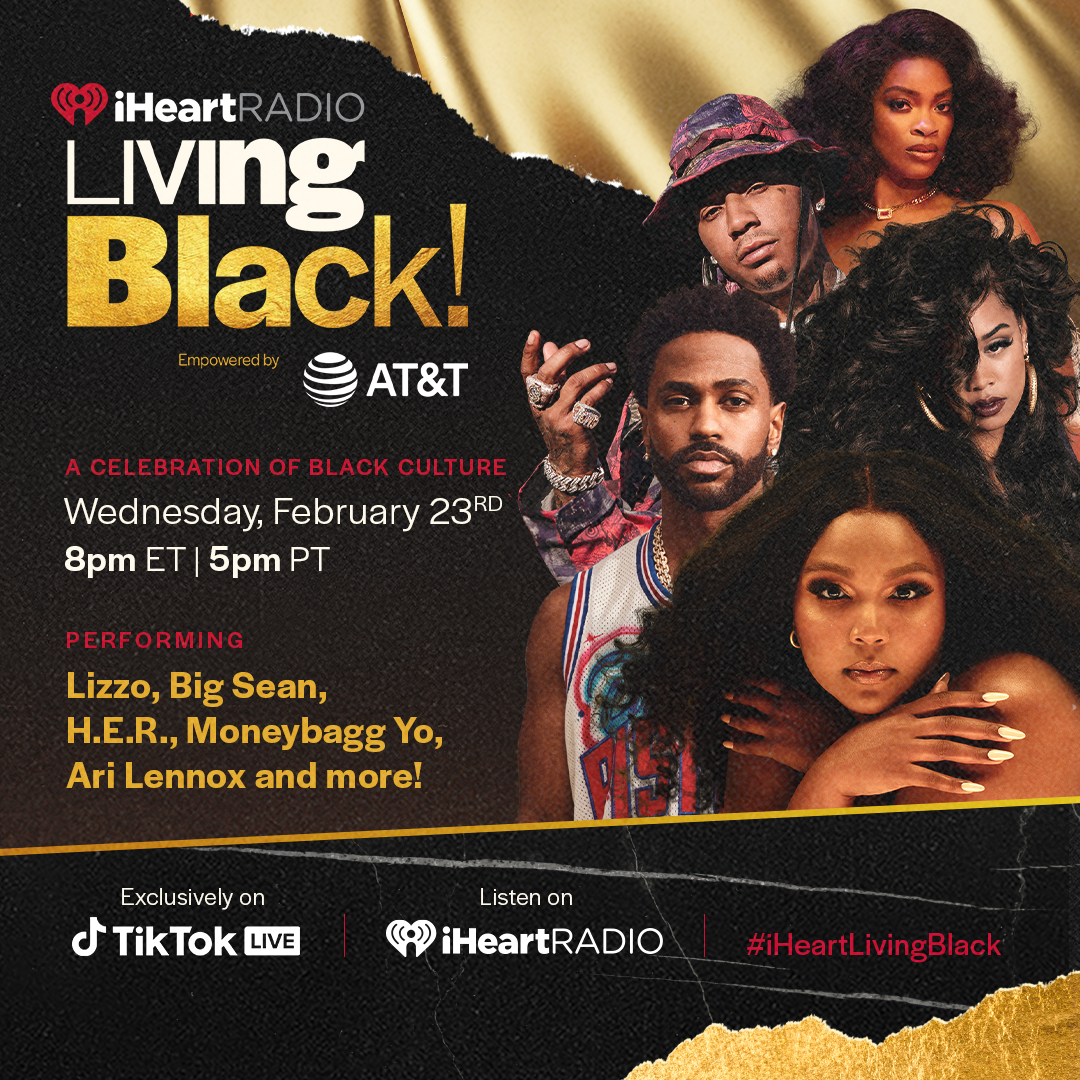 On February 23rd, TikTok will partner with iHeartRadio for iHeart Living Black!, a TikTok LIVE event celebrating Black Music on TikTok and beyond. Hosted by DJ Envy, the show will include an all-star lineup of performances from A-List talent including Lizzo, Big Sean, H.E.R., Lil Durk, Moneybagg Yo, and Ari Lennox, and will feature special appearances from Saweetie, radio personalities like Charlamagne and Angela Yee, actress Niecy Nash, and many more. Tune in on 2/23 @ 5pm PT/8pm ET on @iheartradio to view iHeartLivingBlack and help celebrate the culture.
@BlackTikTok - Follow the Community
We're looking forward to honoring and celebrating the excellence that is #BlackTikTok and sharing the stories of Black creators this month and all year-round. To stay up to date with the #BlackTikTok community, be sure to follow @BlackTikTok, a space dedicated to Black creatives and committed to highlighting the stories and content of Black creators who are shaping TikTok and culture. You can also check out the #BlackTikTok hub through the Discover Banner on the TikTok app to view upcoming events and highlights.