TikTok has become a platform that transcends cultural boundaries to make global connections feel even more effortless. Every day, audiences from around the world learn, entertain and express themselves on TikTok without limitations. We continue to invest in creating an inclusive and accessible environment so that our growing global community can feel free and comfortable expressing themselves and finding connection with others.
In 2021, we launched captions so that creators around the world could transcribe their own videos to generate subtitles that make content more accessible to everyone.
Today, we're introducing new caption and translation tools in hopes of lowering the language barrier to help bring entertaining global content to more users. These updates will support an initial batch of languages including English, Portuguese, German, Indonesian, Italian, Korean, Mandarin, Spanish and Turkish and include:
Auto-generated captions: With auto-generated captions, in addition to creators, viewers now have the option to turn on closed captions for videos, helping make entertaining content more accessible.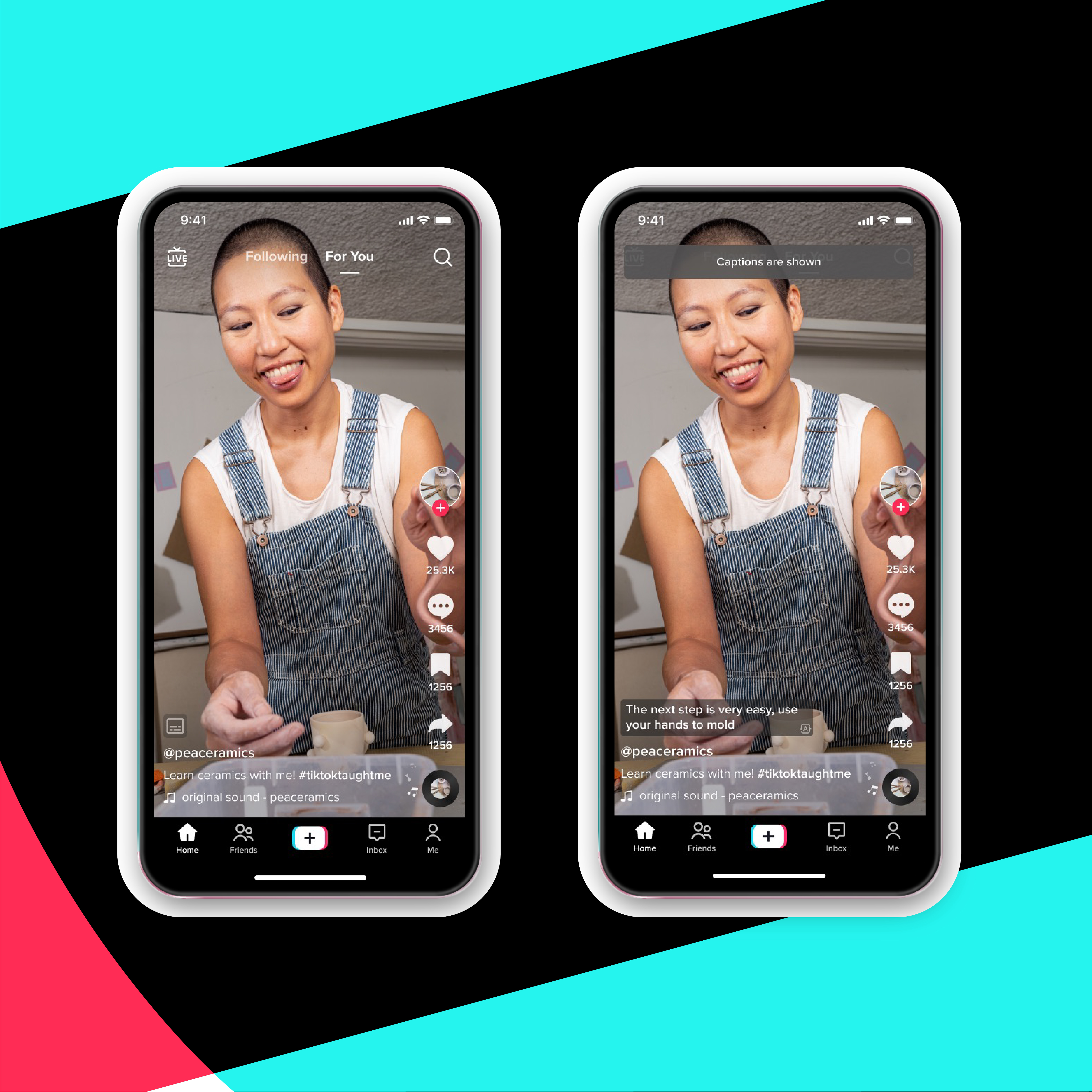 Translations for captions and video descriptions: With translations for captions and descriptions, we want to help users enjoy TikTok videos beyond the original language.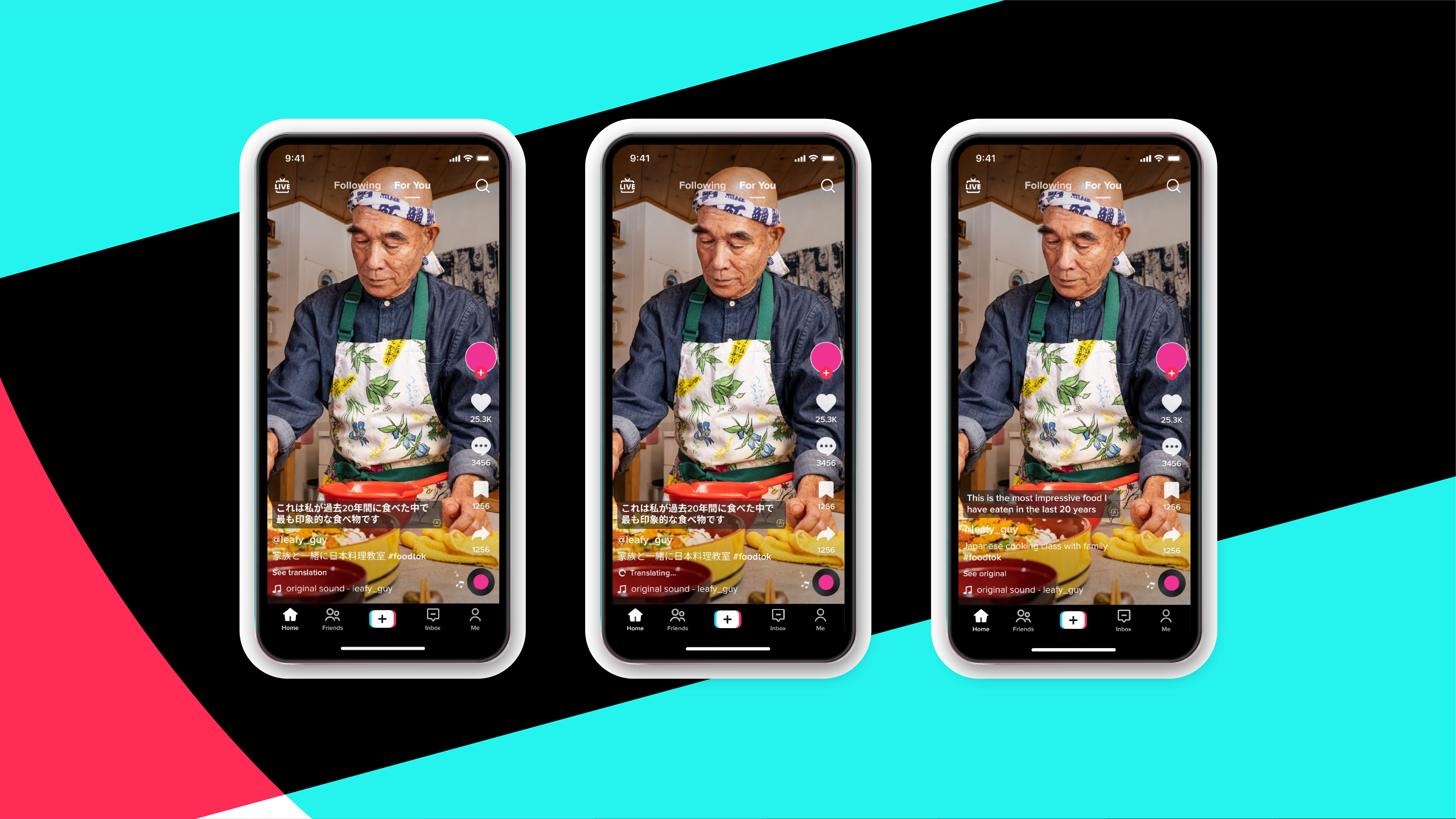 Translation for text stickers: We're also bringing translation to text stickers in videos, that way people don't miss out on any entertaining content.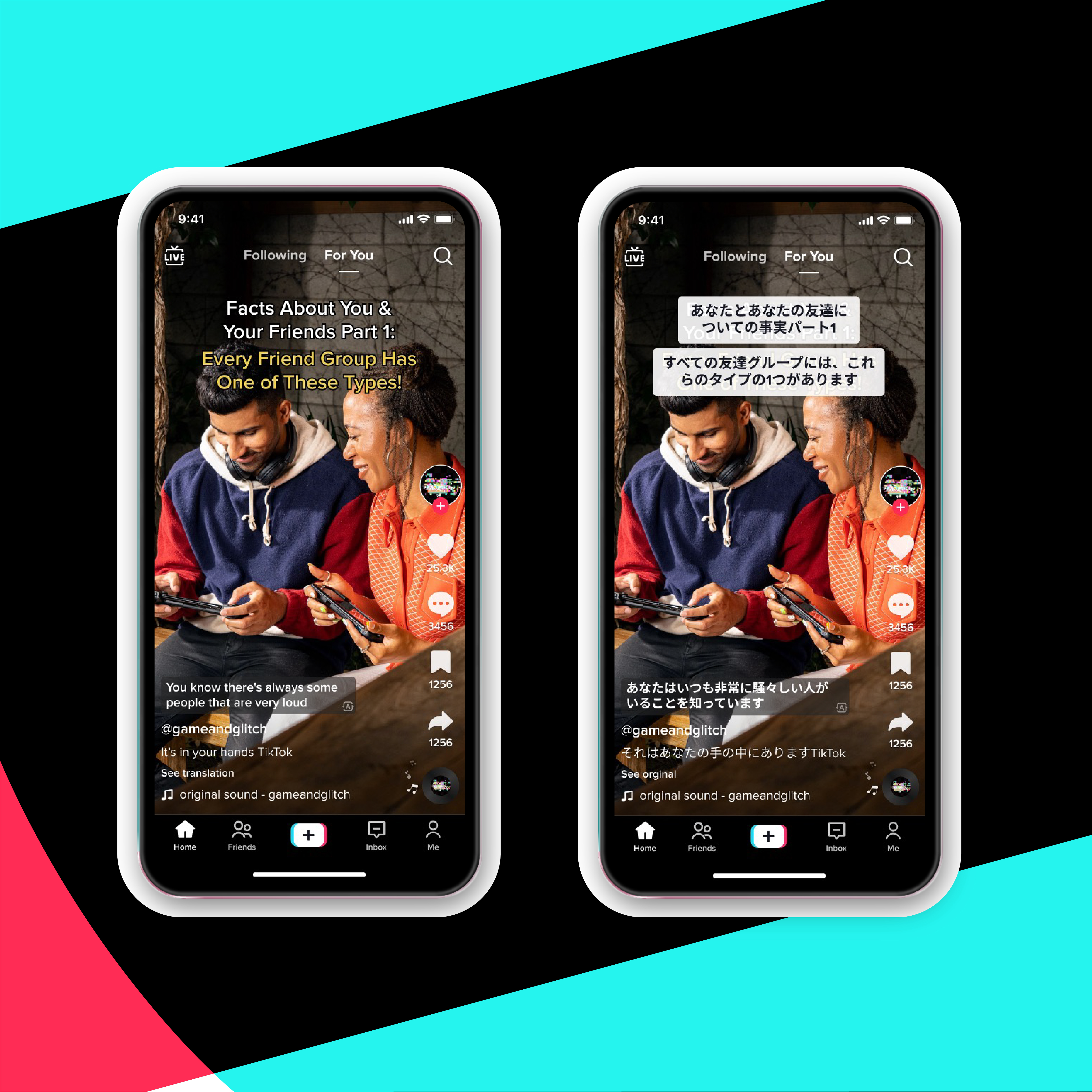 These easy translation solutions help overcome language barriers and bring people closer together over shared entertainment. Through these efforts, global content will become more accessible regardless of the language(s) you speak and where you are in the world. We're at the early stages of rolling out these tools, which are available on select videos at this time.
TikTok continues to be committed to investing in product updates that celebrate our diverse community and make everyone feel welcomed, included and entertained. Community feedback will also be an important part of our ongoing product innovation as we continue to expand on these features. We hope to see more people using these new tools to bridge culture and connection, and broaden their worlds. Stay tuned for updates as we hope to expand availability in the coming months.
Discover TikTok and join our community by simply downloading the app for free via the Apple App Store, Google Play or Amazon.