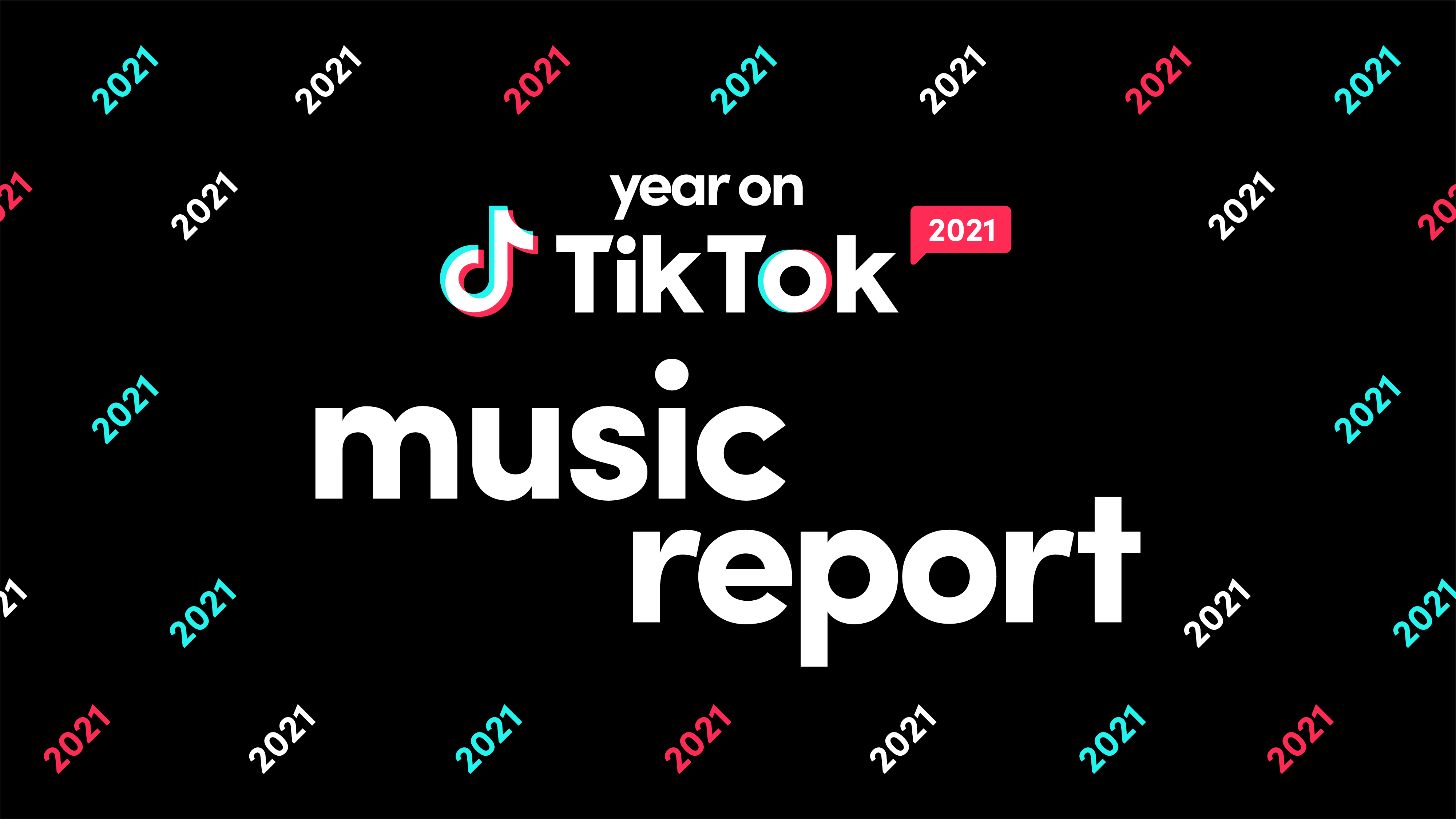 It's been another huge year for music on TikTok and we're excited to share with you the tracks, artists and dance-worthy moments that have made 2021-of-a-kind.
The year started with a fantastic voyage to the land of David Bowie as we welcomed the global icon onto TikTok – and we've hardly looked back since. From ABBA to Ed, J Balvin to Justin Bieber, BTS+Coldplay to The Beatles, and of course, Tay Tay (Taylor Swift) too, music has continued to remain the heart of the TikTok experience and the undeniable glue that ties our community together, even as trends come and go.
This became clear when in 2021 alone, 430 songs surpassed 1 billion video views globally as TikTok Sounds – a threefold increase from that of the previous year. Many of these tracks' successes on TikTok also translated into commercial success, with over 175 of these songs landing on the Billboard Hot 100 chart. TikTok also saw the welcomed emergence of new genres, including Hyperpop and Glitch Hop, trending across dozens of countries from every continent.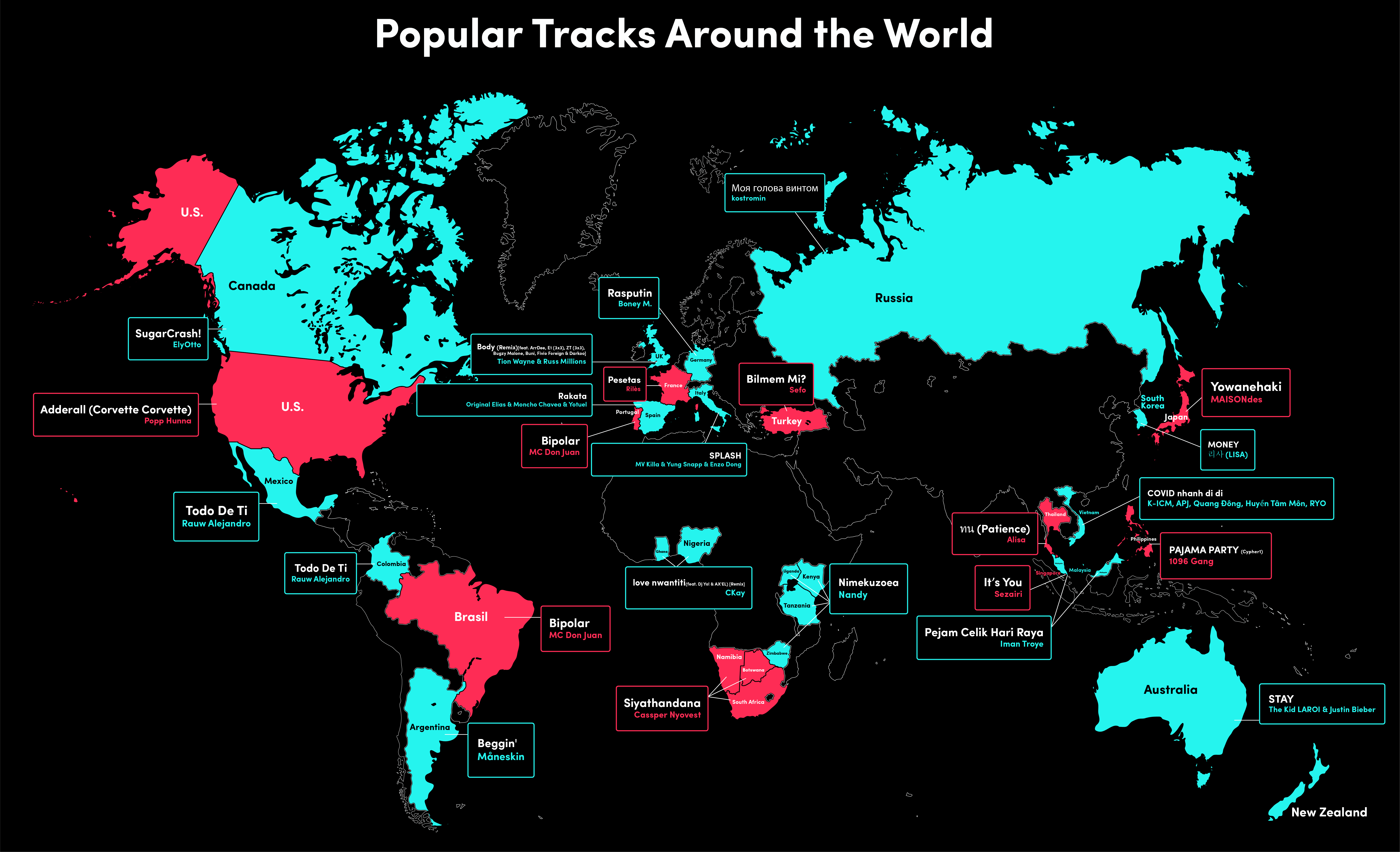 Our homegrown artists in Singapore have also made their mark on TikTok this year, with artists like JJ Lin (@drifterjjlin), SEZAIRI (@sadboysezzles), Benjamin Kheng (@benjaminkheng), and Fariz Jabba (@farizjabba), delighting local audience with new hits, unique renditions of the classics, and tunes that we just couldn't get out of our heads, especially during the wee hours of the night.
"The last 12 months have shown us the incredible power music can have in bringing people from all walks of life together, especially when given the space to fearlessly discover and create. Building on the foundations built in previous years, TikTok has become a cornerstone of the music industry, from being a nesting ground for blooming artists to take flight from, to a central point where stars can properly connect with their global fan base, to a home for the vibrant music community to meet like-minded individuals who share the same passion for this art form," said Doreen Tan, User & Content Operations Manager, TikTok Singapore. "We continue to be humbled by how the industry and its artists alike have partnered with TikTok and included us in their 2021 repertoire to make these magical music moments in Singapore possible."
Without further ado, let's dive into the thick of (if you know, you know) some of these music moments that have made Singapore's Year on TikTok so memorable:
On Repeat: Top Tracks by Singaporean Artists
It's been a big year for SEZAIRI, whose hit song, "It's You", took TikTok by storm, inspiring over 260K TikTok videos, in which creators used SEZAIRI's heart-melting vocals to accompany videos of their little ones, iconic scenes from popular Korean dramas, and couple collages.
Check out the other homegrown talents who inspired us to get creating this year too:
Rewind: Top Comeback Tracks
TikTok has a knack for making the old new again, helping a new generation of fans rediscover former chart-topping hits. Whether it's the nostalgic chime of "Into The Thick of It" from the childhood favourite series The Backyardigans or the soulful "Why Do I Love You" by Westlife, our community has certainly breathed new life into these tracks, whilst bringing their own creative flair into each unique rendition.
Some of the other songs that have made a smashing comeback this year include:
Behind the Music: Most Followed Local Artist Accounts
TikTok, being the space where users feel free and empowered to express their authentic selves, has brought out sides of our favourite local artists that we have never seen before. Be it jumping on board (or starting) superb trends, including JJ Lin's #BDRMchallenge, which has since accumulated over 15.4M views, or just having great fun, like Benjamin Kheng's ongoing #onemanchoir series that never ceases to leave us in awe, we've certainly had a glimpse into their real selves and lives as artists.
Here are the most followed artist TikTok accounts in Singapore:
Our community has loved getting up close and personal with the music creators that inspire them and we can't wait to watch, share and react to more of these videos in 2022.
To uncover more TikTok Highlights, check out the Year of 2021 microsite for Singapore here, or download our press kit to learn more.