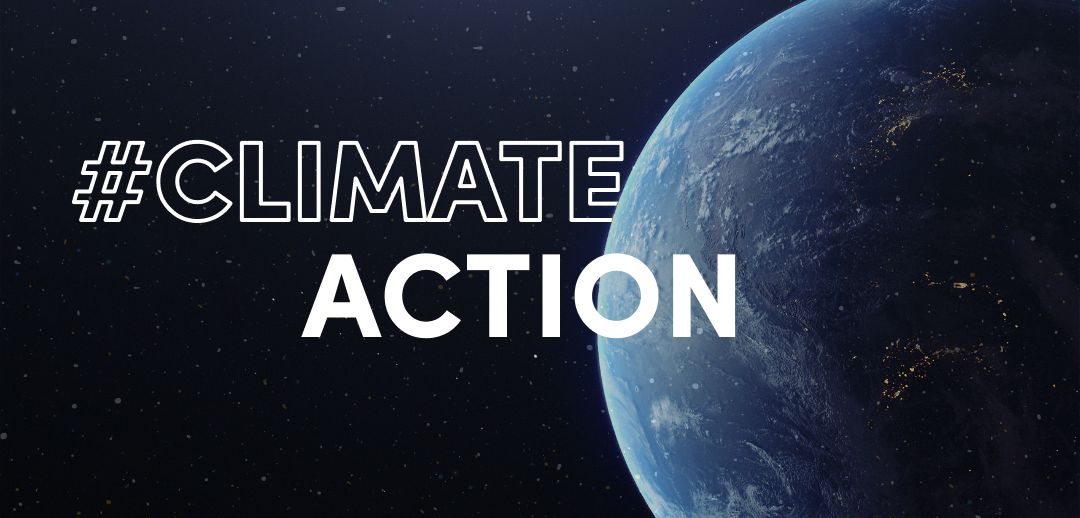 From sustainable households going low-waste and thrift store walk-throughs, to original songs about global warming and information about creators' favorite climate activists, the global TikTok community cares about climate change. Over the past year alone, climate-related conversations on TikTok have garnered over 20 billion views globally.
The TikTok community includes a generation that is increasingly interested in environmental preservation. And as a truly global platform, TikTok is committed to giving a voice to this generation most impacted by climate change and producing inspiring, accessible and engaging content.
Driving climate awareness through creativity
TikTok has emerged as a top destination for conversations focused on the most urgent environment and sustainability issues, with an active and engaged community of creators committed to raising awareness, inspiring action, and restoring the planet. Much like the creators behind them, the tens of thousands of climate-related videos on TikTok are diverse, wide-ranging, and stunningly creative.
Some of the most popular climate topics on TikTok that our communities care about most include:
Leading Sustainable Lifestyles: From #Thrifting to #Upcycling to #PlantBased, TikTok creators are all about sharing creative ways to incorporate sustainability into daily life. @pure.clothing is an Irish sustainable clothes brand run by two friends who are passionate about sustainable fashion and run intiative where customers can return any product that is damaged or has reached the end of its life cycle for a free repair or upcycle, while popular identical twin brothers David and Stephen Flynn, best known as @thehappypear, are vegan chefs who share tips and recipes for plant based lifestyles, and creators like @mirendarosenberg who documents steps she takes to live a more sustainable life at her rural home in county Donegal, such as her zero waste efforts and passion for composting.
Climate Awareness & Education: Hashtags #NatureLover and #EarthDay saw over 2 billion video views in the last year, and organisations like the @irishwoodlandtrust posts educational and inspiring content about the work their organisation does for the preservation and restoration of Ireland's native woodlands.
Waste Clean-Up: Creators like marc__mac and and organizations like @ballynamona are offering viewers inspiring and educational content as they document their efforts to tackle marine litter and coastal clean ups as by holding beach cleans.
Making an impact through #ClimateAction
At TikTok, we are committed to continue learning about climate issues and sustainability, inspired by our global community. To further conversations around climate awareness coinciding with the COP 26 UN Climate Change Conference, we are launching our #ClimateAction campaign from October 25, to encourage communities all over the world to join the climate conversation and take action that has a positive impact on our planet.
COP26 brings together world leaders, civil society, companies and people on the frontline of climate change all gather to commit and inspire urgent climate action. As one of the most crucial climate events in the world, we are partnering with TikTok creators from around the world to take their inspiring climate content to the next level and ensure these important conversations are front and centre.
TikTok goes LIVE at COP26
Tune in as TikTok goes LIVE November 6 from the GreenZone at COP26 with CamWhitnall and SolanatheGreenFairy on the @tiktokforgood account, TikTok's global social impact hub. The LIVE will capture behind-the-scenes content and conversations happening at COP26 and give the TikTok community an inside look into climate conversations, as virtual presenters from all around the globe discuss how climate change uniquely affects them.
"Climate change impacts us all, and in particular, the wildlife that I have grown up with my entire life. I can't wait to get started to raise awareness and inspire the public to take action on climate change and animal conservation," says Cam.
The climate crisis is here, and it's up to each of us to call for change. Tell us how the climate crisis affects your life and what you're doing about it by joining our call for #ClimateAction coinciding with COP26. Let's work together to create a future that is better for all.
Getting involved couldn't be easier, simply download TikTok for free via the Apple App Store, Google Play or Amazon.