The All England Lawn Tennis Club (AELTC) teamed up with TikTok, the world's newest destination for short-form video, to create Wimbledon-based content for a new generation of sport and music fans.
The AELTC launched on the TikTok platform on the eve of The Championships under @wimbledon.
Best-performing content to date includes a mash-up of Nick Kyrgios to Dreadlock Holiday, and Mariah Carey's 'Through the Rain' to the clip of the exploding sprinkler.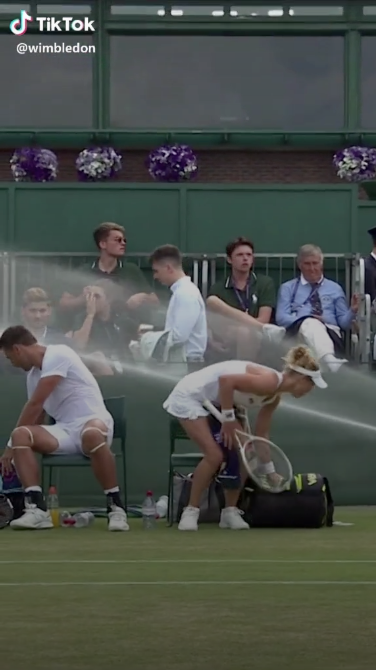 Creators on the platform were encouraged to put their own spin on Wimbledon through the hashtag, #JoinTheStory, which allowed one lucky winner a chance to witness the Ladies Single action on Centre Court.
See the winner @refelicity's video from the final here.
Follow Wimbledon on TikTok — @wimbledon