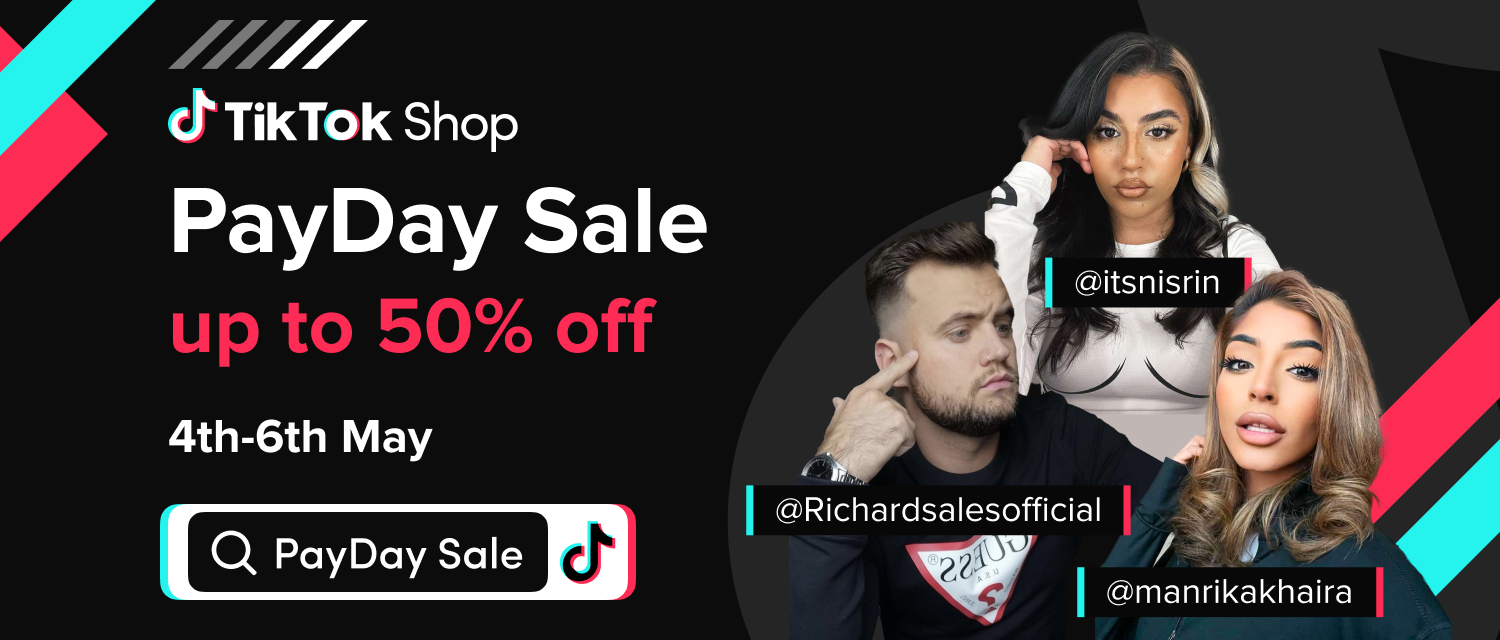 Hooray, it's Pay Day! And with up to 50% off select items at TikTok Shop, there's no better time to treat yourself!
From Wednesday 4th to Friday 6th May, TikTok Shop UK will be celebrating the new month with an exclusive payday sale, bringing you new and affordable items with discounts of up to 50%. Whether you're looking for beauty essentials, the latest fashion trends, home decor, groceries or the latest in tech - you can find it all on Tiktok Shop through in-feed videos and LIVE shopping.
Simply search "#PayDaySale" in-app to browse the full timetable of over 20 shoppable events, featuring brands such as Anker UK, Mallows Beauty and Hypezeus UK, and your favourite TikTok creators who will be going LIVE to share their favourite products for the month ahead.
During the sale, TikTok sensation Sophie Liard (@TheFoldingLady) will also mark a TikTok Shop UK first, hosting a LIVE signing of her newly launched book 'The Folding Lady: Tools & tricks to make the most of your space & find after value in your home'.
During 'What's Hot with The Folding Lady', Sophie will use her ex-retail expertise to demonstrate that anything can be foldable, offering viewers a practical and personal guide to home organisation through the joy of folding, with tips and tricks designed to make our lives that little bit easier.
Sophie's success started on TikTok, where she gained popularity within the #CleanTok community by sharing her "realistic approach to making life easier through folding and organising". Her brand new book is also one of the first ever to be published by a famous TikTok creator!
Her book will be available to buy throughout the LIVE, with an incredible discount from TikTok Shop UK. Fans who purchase during the LIVE will also be entered in to a draw for their book to be signed by Sophie herself, with winners selected at random during the LIVE. With folding demonstrations and an exclusive fan Q&A - don't miss this essential LIVE guide to spring cleaning season!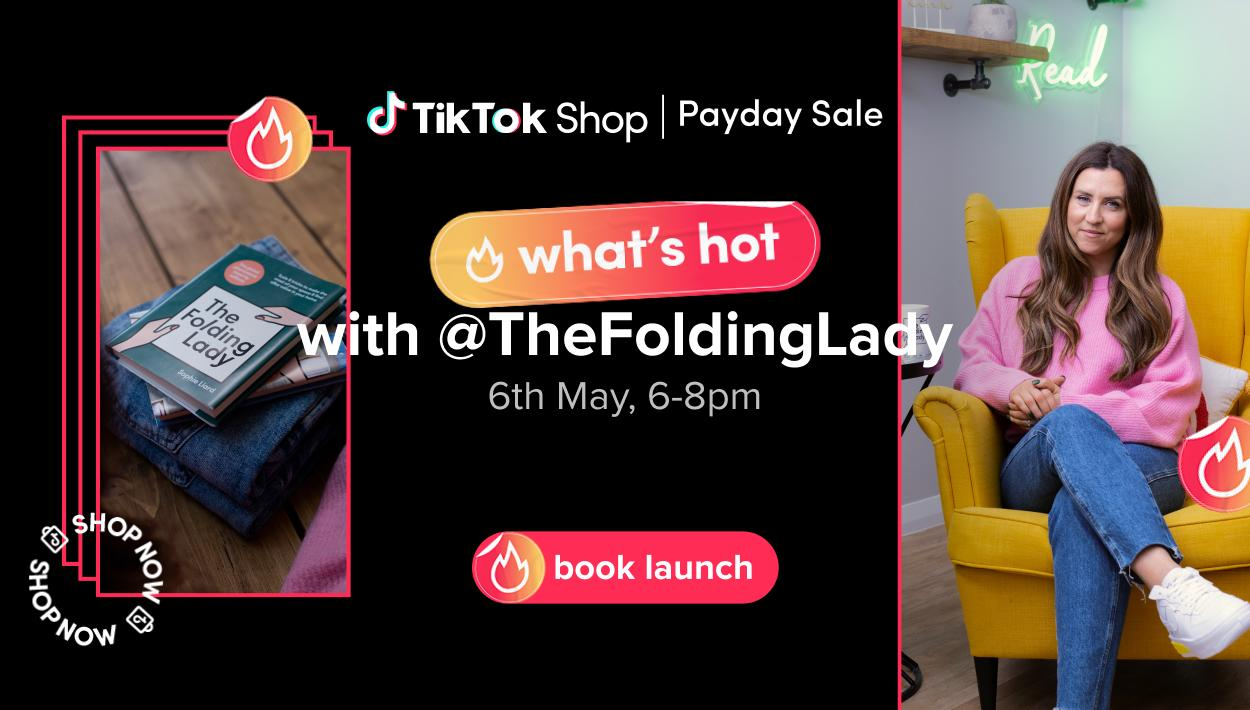 Come shopping with us and celebrate that payday feeling:
4th May
The first day of our sale offers an exciting mix of the latest beauty products and fitness essentials:
7:00-1:00(+1)-patpatclothing
16:00-20:00-mydailymakeup
18:00-20:00-hollyb_fitness
20:00-01:00(+1)-jasmine_cheung
5th May
Put your best foot forward and shop the latest fashion trends!
17:00-21:00-Richardsalesofficial
18:00-1:00(+1)-.best_helper
6th May
Our tech gurus will guide you through the latest gadgets and trends:
11:30-00:30(+1)-tgsgemsllc
18:00- 24:00-buyouttheworld
20:00-24:00-Officialnatan02
Don't forget to share your TikTok Shop payday hauls by creating your own content using #PayDaySale or #TikTokMadeMeBuyIt!