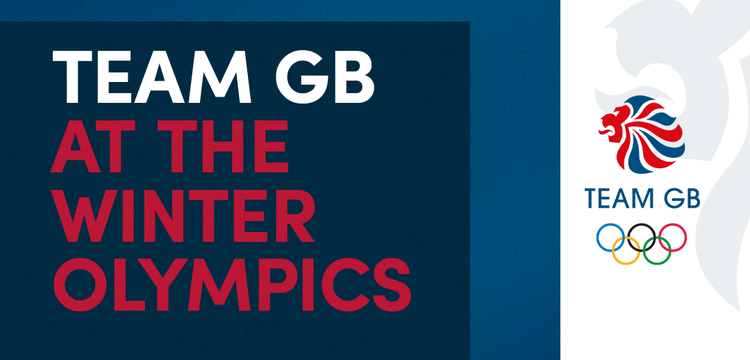 We loved seeing the #OlympicSpirit on TikTok during last year's Summer Olympic Games. The hashtag garnered over 6 billion views, bringing everyone together in celebration of the Games and inspiring a new generation of creators and athletes.
To celebrate the 2022 Winter Olympics, kicking off in February, we have teamed-up with Team GB (@TeamGB) to provide our community with exclusive behind-the-scenes access and content covering the 2022 Games. We hope to help educate our creators and community on winter sports, winter Olympians and all the wonders that come with the Winter Olympics.
Here's what to expect on TikTok
You can expect Team GB athletes such as, Gus Kenworthy, Katie Ormerod and Zoe Atkin sharing their journey to the Olympics and explaining the nuances of their sport, including how they got started, the rules of the game, how they practice and keep fit, and the secrets to (hopefully) winning!
We will be launching a new hub with Team GB to host all this exclusive behind-the-scenes content, which you can find on the TikTok Discover Page from Tuesday 1st February.
"We've worked with TikTok for a number of years from campaigns and events such as #IsolationGames and Tokyo 2020 to growing our fanbase through regular use of the platform. With this base on TikTok, the platform is a natural place for us and our athletes to showcase a unique and unseen glimpse of the action from this year's Games, "said Scott Field, Director of Marketing & Communications at Team GB. "We can't wait to get the TikTok community ready and excited in the run up to the Games."
We will also be reviving the #OlympicSpirit hashtag challenge, so whether it's practicing sport, imitating your favourite athletes, or watching with your friends and family, make sure to show us how you're celebrating the Winter Games!
The Winter Olympians to follow on TikTok
Over the past few years, iconic athletes from all over the world have turned to TikTok to share their unique experiences, letting their personalities shine through in an authentic and relatable way. If you want to get up close and personal, check out some of our favourite Winter Olympians to follow on TikTok:
Katie Ormerod - if you're ever in need of snowboarding content, look no further than Katie. After learning to ski aged 3, Katie is now an 11x World Cup medallist. Check out her day in the life and snowboarding tricks.
Zoe Atkin - this 18-year-old British freestyle skier shares all the inside jokes from the slopes.
Gus Kenworthy - this British-American athlete has 1.8 million likes on his content. Here's his training tips and how to slide into his DMs...
Our community might remember our previous campaigns with Team GB, including #askTeamGB which gave the TikTok community the chance to put their burning questions to Britain's Team GB athletes, the #TeamGBGames which challenged creators to get active with fun, physical challenges at home, and the #IsolationGames during the first lockdown to help raise funds for the British Red Cross (@BritishRedCross).
These hashtags racked up close to two billion views, bringing together diverse communities from all over the world on TikTok over a shared love of sports. So, what are you waiting for? Follow @TeamGB and share your love of the slopes with the #OlympicSpirit hashtag!
New to TikTok and want to get ready for the Games? Simply download the app for free via the Apple App Store, Google Play or Amazon.