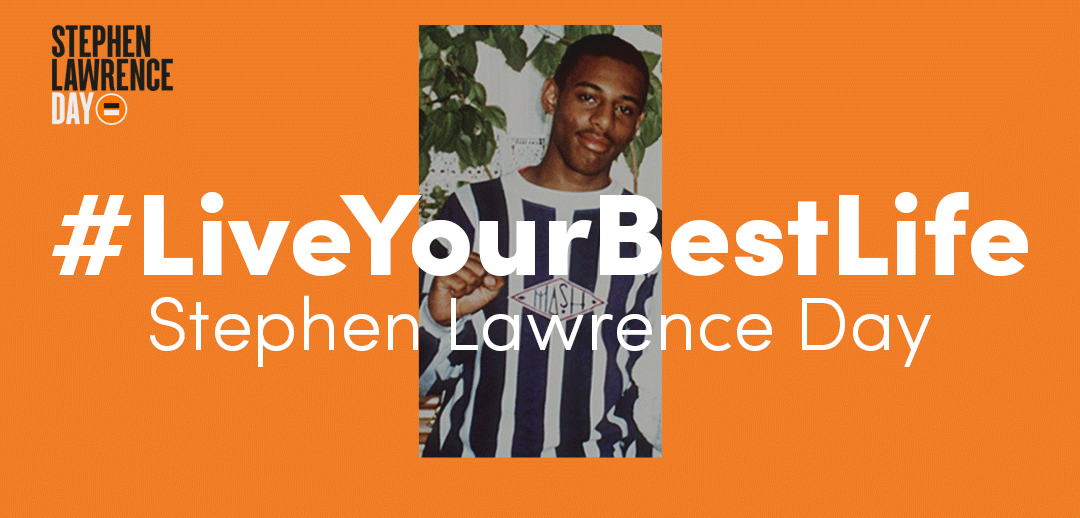 On the 22nd of April every year, Stephen Lawrence Day takes place to recognise the life and legacy of Stephen Lawrence, and the vital work his family have delivered over the past 28 years to create a fairer and more equal society for all. This year, we are honoured to be partnering with The Stephen Lawrence Day Foundation, to help bring Stephen's story and the important work the Foundation does to our community.
Since Stephen's death in 1993 as the result of a racially motivated attack, a number of changes have been made to policing, the law and conversations around racism and inequality in the UK. To continue this important conversation, Stephen's mother, Baroness Doreen Lawrence, established the Stephen Lawrence Day Foundation. Working with stakeholders in education, business, government, it aims to foster opportunities for marginalised young people in the UK.
To mark Stephen Lawrence Day, TikTok will be hosting a series of activities across our platform, in partnership with the Stephen Lawrence Day Foundation, including a LIVE memorial concert and a hashtag challenge #LiveYourBestLife, to remind our community of their worth and the contributions they can make in their everyday lives.
Baroness Doreen Lawrence commented: "Stephen's legacy is one of change and hope for greater equality for all. This Stephen Lawrence Day, working with TikTok, we want to bring this message of solidarity and inclusion to more people. Through the memorial concert LIVE stream and #LiveYourBestLife challenge on the platform, we want to educate the next generation, remind them of their worth and highlight the contributions they can make to their community and wider society".
At TikTok, celebrating diversity and fostering an inclusive community are part of our core principles. People from all walks of life come to TikTok to find joy and to spark creativity on our platform, but we're also a home for people to have open and honest conversations about their lived experiences and to campaign about the issues that matter to them.
LIVE memorial concert
On Thursday 22nd April, we will be hosting LIVE memorial concert featuring musical performances from The Compozers, Ray BLK and Alicai Harley and LIVE poetry reading from artist, music producer and songwriter Max Cyrus; hosted by DJ & presenter Yinka Bokinni.
The Compozers will be performing a medley of popular tracks from all over the globe, drawing inspiration from established UK artists to afrobeats. Ray BLK 's 'Dark Skinned' and Alicai Harley's track 'Timeless' will also be performed exclusively during this memorial concert.
You can tune into the LIVE on @tiktok_UK and @sldayfdn to watch the the live performances and commemorate Stephen's life. The memorial concert will also feature a final statement by Stephen's mother, Baroness Doreen Lawrence.
You will also be able to participate in the hashtag challenge #LiveYourBestLife. Although his life was short, Stephen remains a positive role model to all of us of a life well lived. We want the TikTok community to show how Stephen's story has inspired you to #LiveYourBestLife and feel empowered to make the most of every day opportunities and continue the conversation around creating a fairer society in which we can all thrive.
As well as uploading your own video, you'll be able to check out the contributions of famous faces including footballer Ian Wright, author and lawyer Dr Shola Mos-Shogbamimu and sports pundit Ugo Monye, and British rapper Akala, who'll be posting their own inspiring content to support this cause.
Janay Marie, Community, Programmes & Events Manager TikTok said: "We are honoured to be partnering with the Stephen Lawrence Day Foundation and to be spotlighting the legacy of Stephen to our community. Music is a powerful way to unite and inspire and we hope to do just that through this LIVE stream, educational content in app and the #LiveYourBestLife challenge, whilst also commemorating Stephen and celebrating the important work the Foundation does in fighting for a fairer society for all."
"At TikTok, we take great pride in the diverse communities we work with and we hope to nurture on our platform, and partnerships such as this are essential in ensuring our community feels represented, and their voices heard when using TikTok."