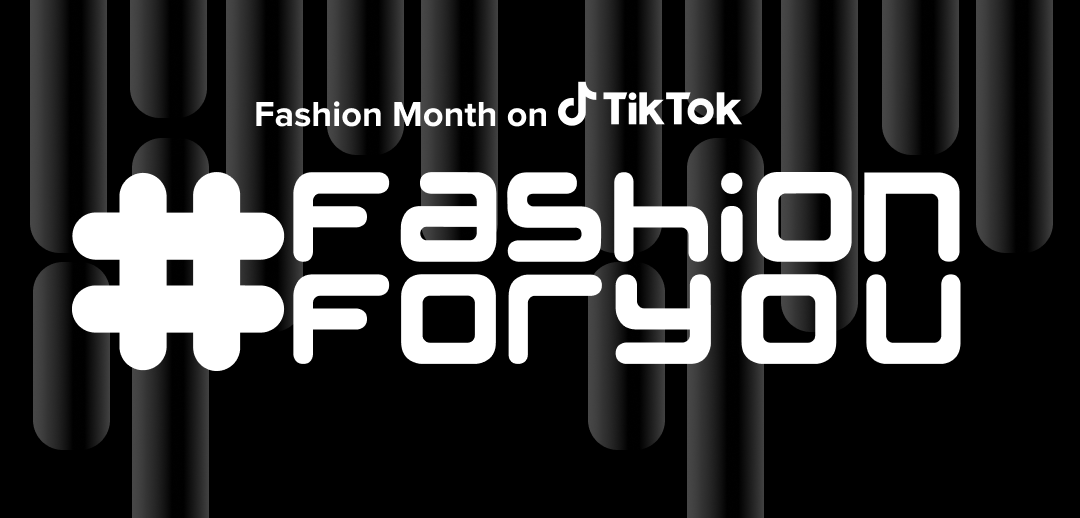 Last September TikTok made its London Fashion Week debut, as the Principal partner for the British Fashion Council BFC NEWGEN programme, which has paved the way for iconic fashion designers including Alexander McQueen, Christopher Kane and Erdem to emerge.
In September, the TikTok Show Space at Old Selfridges Hotel played host to the new generation of talented designers including S.S Daley and Helen Kirkum, who shared their journey from the work room to the front row on TikTok.
From Yuhan Wang offering a backstage look at her Spring/Summer 2022 collection to Saul Nash sharing what it was like to present his first solo runway, TikTok enabled fashion enthusiasts and creatives alike to experience the front row at London Fashion Week like never before.
That's why we're delighted to be working with the British Fashion Council for the second year as the Community Partner for BFC NEWGEN - to enable the next generation of British design talent to reach an even bigger audience globally through our platform.
Here's how you can explore BFC NEWGEN and fashion content on TikTok:
Follow @BFCNEWGEN and #BFCNEWGEN on TikTok for all the backstage content and exclusive previews of next season's collections.
Check out our Fashion Hub where you can experience the magic of London Fashion Week and be introduced to a variety of diverse and inspiring fashion content creators
Explore and upload your own style content using new fashion Hashtag Challenges in-app from #FashionForYou and #SneakerHead to #SustainableFashion .
Tune into Exclusive Content from the London Fashion Week courtesy of some of TikTok's most stylish creators and NEWGEN designers including LabrumLondon, Connor Ives and Rokeratelier.
Join exclusive LIVE streams throughout the Fashion Month from top style creators, artists and designers
Plus two of our biggest TikTok fashion creators, super stylist Melissa Holdbrook-Akposoe aka @melissaswardobe and fashion expert Benji Park, aka @FashionBoy, will join the BFC NEWGEN judging panel alongside fashion industry experts to help select the next generation of NEWGEN designers.
Over the past two years TikTok has increasingly become a home for fashion designers, stylists and enthusiasts to share their love of fashion and their creativity with a global audience. Nowhere on the internet sets style trends quicker, revives old ones or can turn high fashion into wearable street looks in less than 3 minutes. That is the power of TikTok's creative fashion community.
From #SneakerTok and #Streetwear to #Sustainability and #Upcycling, designer fashion houses, high street brands, aspiring stylists and fashion fanatics are finding their style and their voice on TikTok, making the platform a hotbed for emerging fashion trends and emerging fashion talent.
If you're looking for even more style inspiration over LFW? Then give these TikTok creators and accounts a follow:
@abbyroberts: Abby burst onto the scene in 2013 and has since become one of the biggest names in style, from incredible transformation videos and daily make up looks, to her new music, Abby is an icon in the making.
@icykof: Kofi has a loyal fashion following on TikTok, and from his content it is clear to see why! He's been busy offering our community a sneak at the opening of the Balenciaga flagship store and the Louis Vuitton 2022 Paris Fashion Show so he's definitely one to check out if you want to keep up to date with all the latest fashion events.
@ambikadhr: Ambika is a huge advocate of having fun with fashion, creating her own catwalk-style outfit videos. With an eye for sustainability, you'll often sport Ambika challenging herself to create looks styling one item in different ways.
@nikkilily: Nikki is a lover of all things beauty and style. From walking the Red carpet at The Fashion Awards 2021, to sharing her iconic glow ups, she is our go-to for feel good fashion.
@victor.kunda: Victor may have captivated our community with his satirical content, but he's also been turning heads with his outfits - so much so that he recently modelled for Calvin Klein!
New to TikTok and can't wait to get discover even more inspiring fashion content? Getting involved couldn't be easier, simply download the app for free via the Apple App Store, Google Play or Amazon.