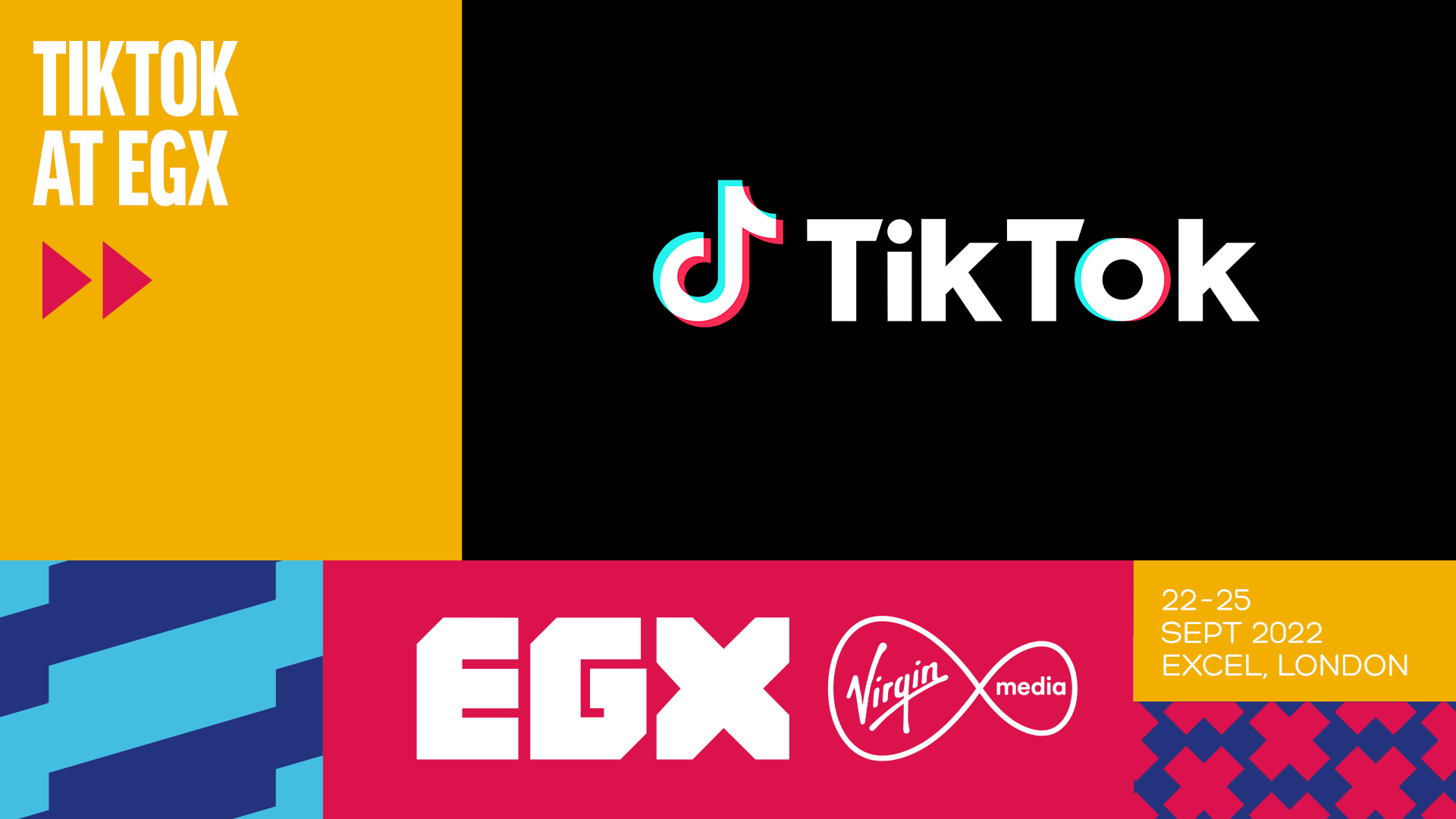 TikTok's vibrant world of gaming returns to London this week for EGX 2022, the UK's biggest gaming event bringing together thousands of passionate gamers for a four-day spectacle at the ExCeL.
Following the success of last year's event, we are back with a whole host of incredible entertainment for both EGX visitors and the TikTok community to enjoy. Fans can look forward to a wide range of activations, with exclusive game stations, competitions, workshops, live gameplay and the chance to take on some of TikTok's top gaming creator talent.
At the TikTok booth, fans will be able to try their hand at a variety of different games from publishers and developers across the world, from household favourites and indies to some of the most exciting new releases. These include the much-anticipated Street Fighter™ 6 (Capcom) and Sonic Frontiers (SEGA), plus TikTok booth exclusives eFootball™ 2023 and CYGNI: All Guns Blazing (Konami), and The Last Case of Benedict Fox (Plot Twist/Rogue Games).
Visitors can also head over to the main EGX LIVE stage, where renowned TikTok creators Nick and Cam (@itsnickandcam - 2.8M followers) will be joined by some special guests for a series of entertaining gaming battles across all four days of EGX 2022. Creators and fans will game alongside each other at these TikTok-hosted sessions, featuring show-stopping games including Hot Wheels Unleashed™ (Milestone) and more. The wider TikTok community not at EGX can catch all the live action from wherever they are on the @egxofficial TikTok account.
Whatever their gaming genre, device or level of experience, TikTok is home to a richly diverse community of creators, and some of the best gaming talent in the industry. Several of these amazing creators will join us at EGX, including Theo Thomas (@blackpanthaayt), Emma Nicole (@hiemmanicole), Dylan Evans (@dylanevans) and Blue and Queenie (@blueandqueenie), alongside brother duo Nick and Cam @itsnickandcam. We can't wait for them to bring our community closer to the action by streaming LIVE and posting short-form content straight from EGX.
TikTok is where gaming and culture collide, unlocking new ways to play, discover and be entertained. The gaming community on TikTok continues to evolve and grow, connecting gamers from around the world through gameplay, tutorials, cosplay and memes. Watching, creating, and engaging with gaming content on TikTok is on the rise: hashtags like #Gaming (309.5 billion views), #GamingOnTikTok (18.3 billion views), #GamingSetup (10.2 billion views) or #GamingLife (7.4 billion views) are growing in popularity every day.
Wayne Emanuel, Global Gaming Partner Lead at TikTok, said: "From core gamers to cosplayers, TikTok has fast become a destination for unmissable gaming content. Whether it's showing your parrying skills in Street Fighter, sharing that epic goal in eFootball or debuting your DC-inspired cosplay, our platform is a place to share the diverse moments that make playing video games so enjoyable.
"We're excited to be back at EGX with an even bigger presence this year, giving people the chance to experience everything gaming on TikTok has to offer. Plus, through LIVE content, we are bringing our community on the journey too. I can't wait to see it all come to life at EGX!"
Use the #EGX hashtag to get involved in the action and don't miss our TikTok-hosted sessions on the EGX LIVE Stage: Thursday 22 September 13:30-15:30, Friday 23rd September 11:30-13:30, Saturday 24th September 11:15-13:15 and Sunday 25 September 12:30-14:30.
Gaming creators to follow