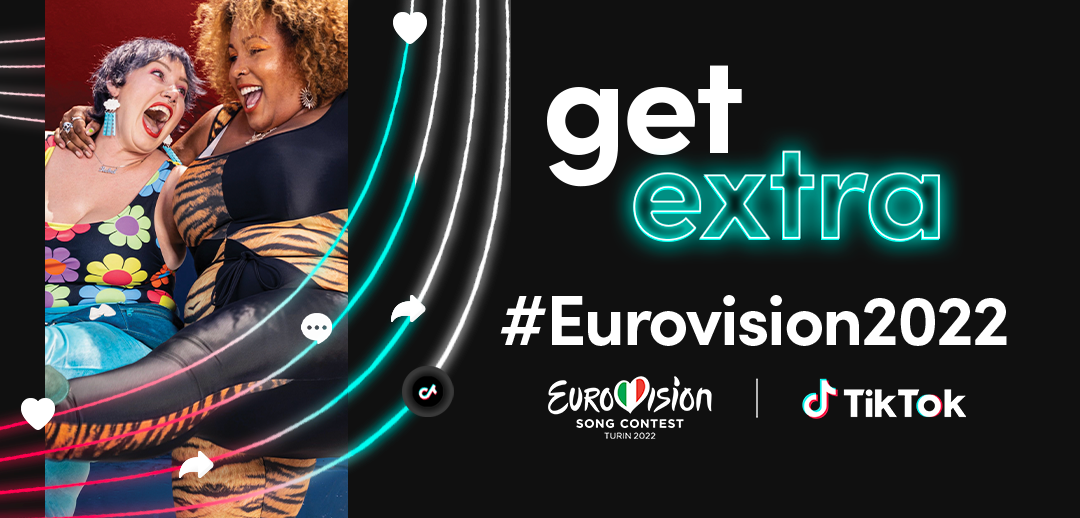 The 66th Eurovision song contest was memorable in so many ways - from Ukraine's stunning victory, to TikTok superstar Sam Ryder coming second for the UK, to the magic of the beautiful city of Turin - and for the first time the TikTok community was at the very heart of the action. As we look back to our time in Italy there are some amazing numbers to celebrate with our partners at the European Broadcasting Union.


There have been a staggering 1.2 billion views for the official hashtag #Eurovision2022. We knew our community loved all things Eurovision and the views speak for themselves.


Over 5.8million tuned in across the three LIVE streams, broadcast from Eurovision's TikTok account; the two semi-finals and the Grand Final itself. In fact the Grand Final on Saturday 14 May achieved 3.3 million unique viewers alone and generated in excess of 250 thousand comments from those tuning in.


For Eurovision 2022, fans got to see the live show streamed from Eurovision's TikTok account with a unique backstage view, only available to those tuning in through our platform. The Eurovision-loving TikTok community got to see the acts as they came on and off stage, taking them closer to the live action than ever before.


In excess of 450,000 videos were created by the community globally with the songs from the contest, utilising TikTok's unique Eurovision playlist. Our community brought their own creative flare with mash ups, remixes, duets and much more. The favourite for creations was Ukraine's Stefania by the Kalush Orchestra, closely followed by Italy's Brividi by Mahmood & BLANCO with Hold Me Closer by Sweden's Cornelia Jakobs as third most popular.


We're also delighted that TikTok's Eurovision account experienced such rapid growth during the run up to the contest as fans followed, to keep across all the fun from the artists and the planning of the shows themselves. @Eurovision clocked up a very impressive 1.4 million followers, experiencing 90% growth. Kudos to the team at Eurovision for their excellent TikTok creations and all the artists that participated too.


If you missed any of the fun, you can check it all out on TikTok and here are some of our favourite videos.

All catch up on all the performances from the Grand Final itself with this excellent recap:


Watch Ukraine's moment of victory:



The UK's Sam Ryder and Eurovision legend Conhita Wurst sing 'It's All Coming Back to Me Now' by Céline Dion:
Host Mika welcomes viewers in nine languages:
Our amazing creators take on the Eurovision anthem 'Te Deum':
See you next year....