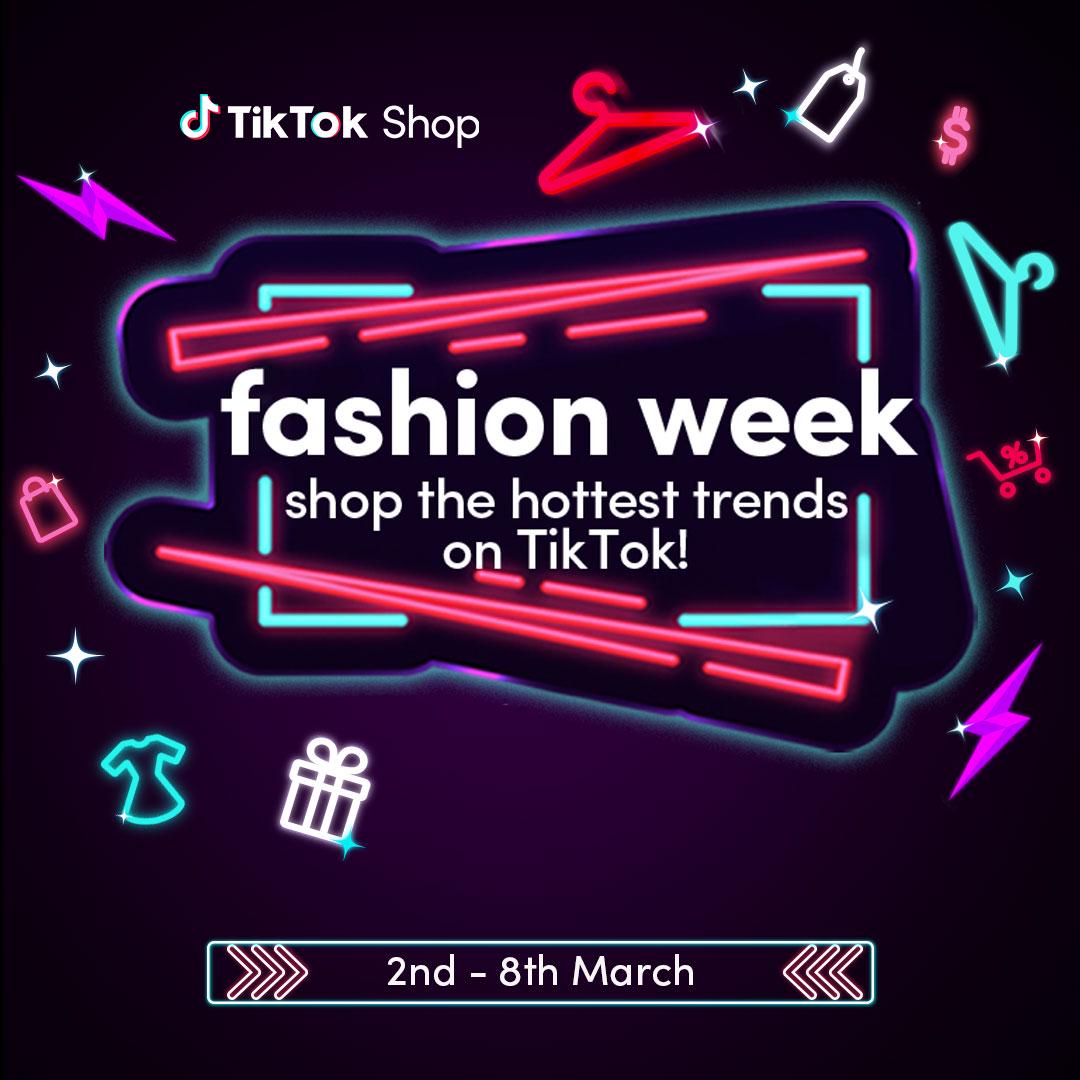 As Fashion Month is coming to an end, TikTok Shop is making a grand finale by launching its very first, fashion-only TikTok Shop campaign in the UK: Fashion Week: Shop the hottest fashion trends .
From the 2nd to the 8th of March, the TikTok community in the UK will be able to discover shop their favourite brands and fashion items through a line up of exclusive shoppable LIVEs.
Because TikTok is the place to discover the latest fashion trends, the Fashion Week campaign will feature brands and items for all occasions and styles, featuring some of the hottest drops and new collections in the UK!
Partnering with an exciting range of TikTok creators and merchants, our community is invited to discover the power of LIVE shopping when browsing for fashion items. There will be a multitude of shoppable LIVEs throughout the week, but here is a glimpse of some of the hottest LIVEs of the campaign:
London-based luxury footwear and apparel retailer Kick Game will be going live on March 7th & 8th hosted by @freerico featuring British rapper @Fredo and more exciting guests.
In The Style will be making its LIVE shopping debut with creator Ashleigh Huish as host presenting the best-selling Spring 2022 items.
Public Desire will debut its spring summer 2022 collection with the one and only McLoughlin Girls on Tuesday 8th March.
Up your shoe game with EGO on Wednesday 2nd March to explore runway styles, and shop the latest collection with creator @lucyappleton21 on Monday 7th March.
Creator couple @dontaikaory will go LIVE with Lone Design Club featuring a selection of Spring 2022 products, including LOYAUTE, Storm Label @stormlabel_ , Elizabeth An'Marie and Freya Simonne @freyasimonne .
ISAWITFIRST will be opening and closing the campaign with a festival fashion feature on Thursday 3rd March and the new spring collection on Tuesday 8th March, as well as exclusive collaborations with creators @lydsbutler on March 2nd, @helenacritchley on March 3rd and @anastasiakingsnorth on March 4th to unveil some of their personal faves from the brand!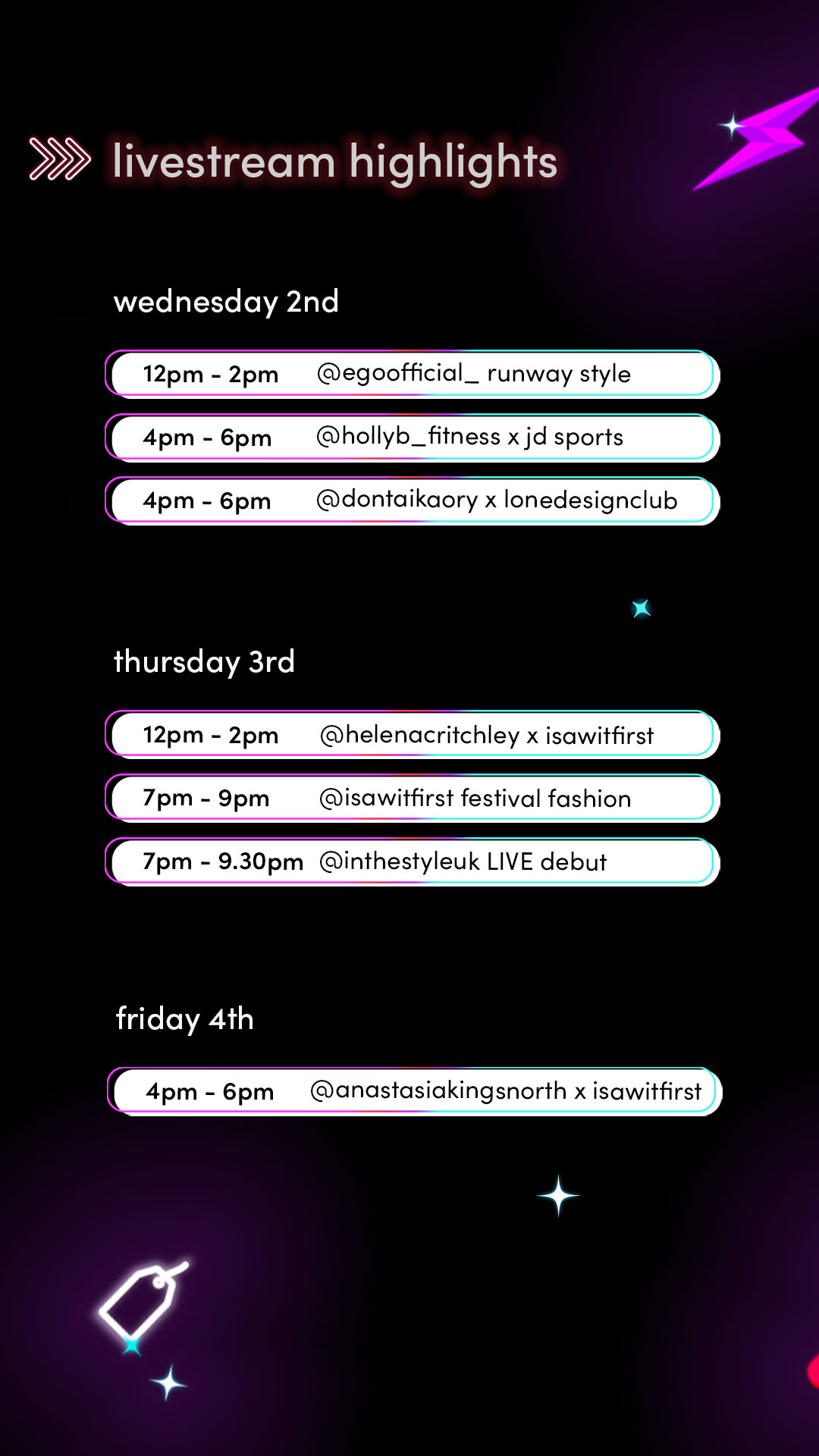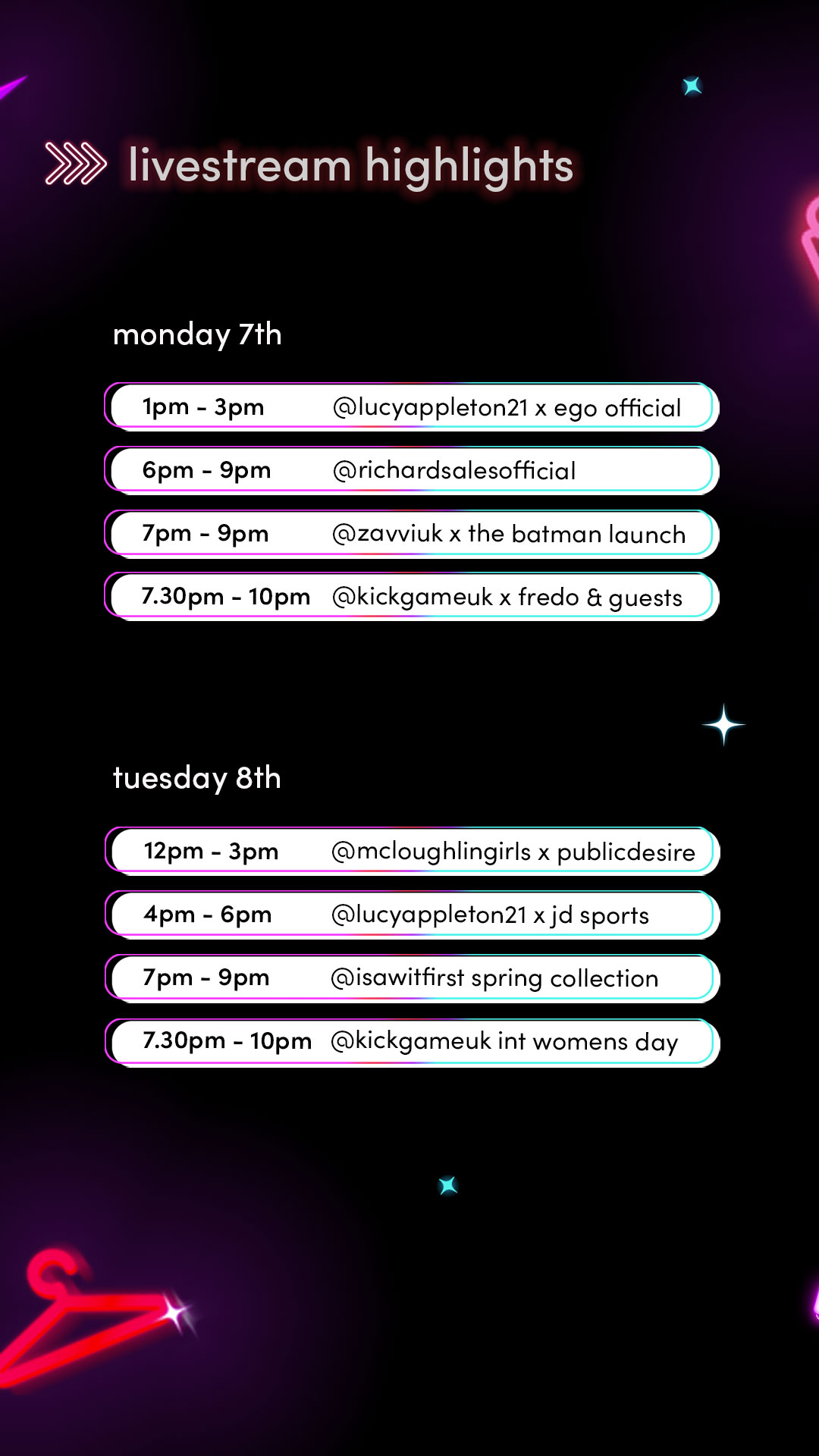 New to TikTok and want to get ready for the shoppable LIVEs? Simply download the app for free via the Apple App Store, Google Play or Amazon.