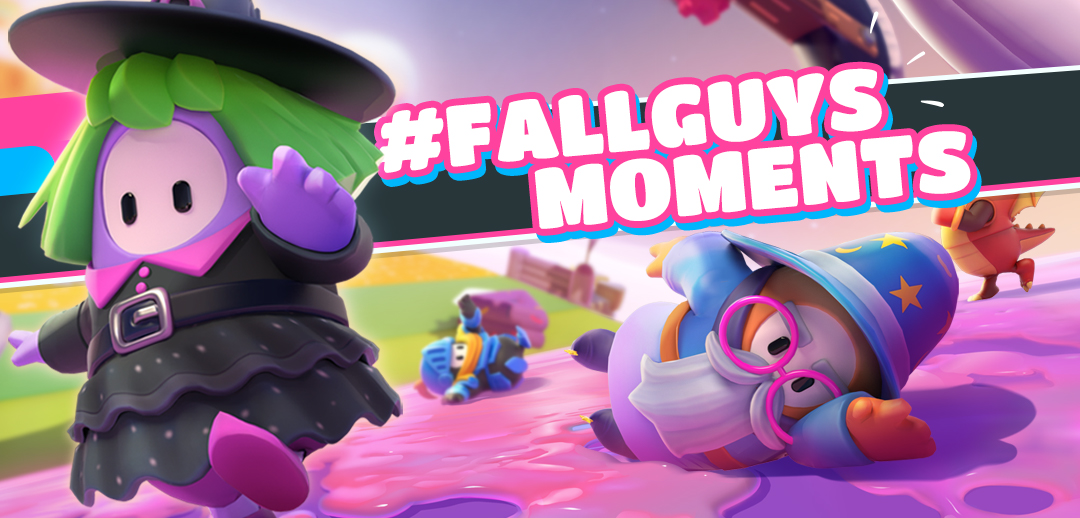 By Wayne Emanuel, Strategic Gaming Partnerships Lead, Europe, TikToK
Toucans, ninjas and hot dogs to the starting line! Mediatonic and Devolver Digital are partnering with TikTok to celebrate the hilarious and triumphant #FallGuysMoments as we stumble towards greatness.
Fall Guys: Ultimate Knockout, released in August 2020 on PC and Playstation 4, has been a massive hit, selling over 10 million copies on Steam and becoming the most downloaded PS Plus game ever!
On TikTok, the epic and emotional moments that make playing video games such incredible fun are delivered through short, bite-sized videos. So it's no surprise that the TikTok community has embraced the platformer battle royale game, with 3.2 billion views of #fallguys videos. Gamers on TikTok have been sharing tutorials and gaming walkthroughs to overcome crazy obstacles, commenting on the pain of those last-second eliminations , or celebrating those precious crown victories with an uplifting backing track.
Our community can't get enough - so we're bringing it all together with a Hashtag Challenge, #FallGuysMoments, encouraging gamers to share their hilarious in-game moments, stellar streams, fire cosplay, or something else entirely to celebrate everything that makes Fall Guys the greatest game show on the planet.
Fans can also find out about cool new collabs, character costumes, spicy memes and much more on the official Fall Guys account @fallguysgame.
In just a few short months, Fall Guys has become absolutely huge within TikTok gaming. Gamers have been sharing the multiplayer mayhem with our community, showing how they're conquering the Hex-A-Gone or making it through See-Saw, as well as reinventing classic scenes from the game with their own creative twist. We hope this Hashtag Challenge will get even more gamers sharing their big moments as the last bean standing.
Part of our Black History 2020 TikTok LIVE events, also featured a panel on black professionals within the gaming industry, showcasing what needs to be done to encourage more people to follow in their footsteps.
To stay up to date with everything from the world of video games, make sure to check out the #gaming hashtag!
New to TikTok and fancy getting in on the action? Getting involved couldn't be easier - just download the app for free via the Apple App Store, Google Play or Amazon.