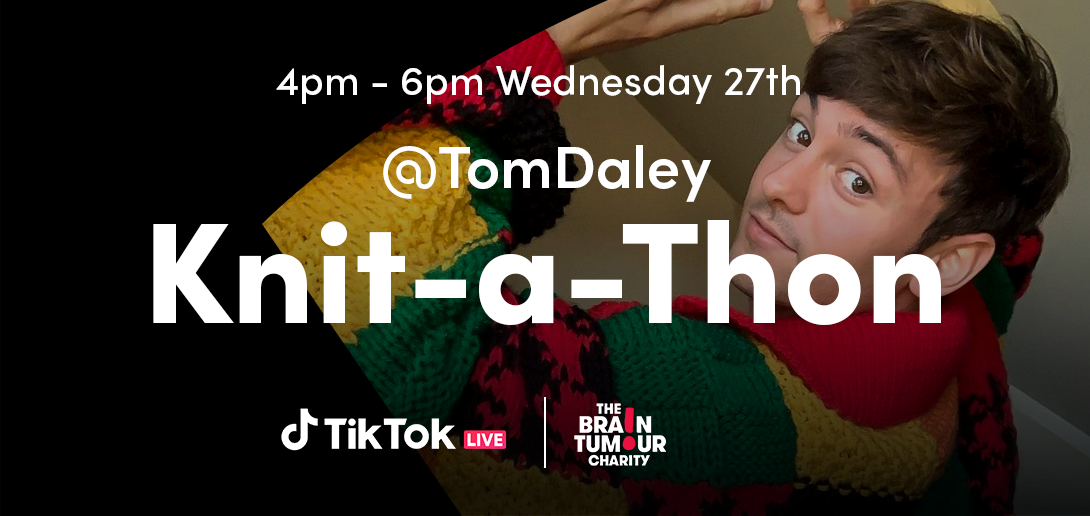 Been inspired by the #crochet trend on TikTok or keen to up your game in #knitting? Well, now you can! Today, we're hosting a LIVE knit-a-thon with Olympic champion @tomdaley where you'll be able to crochet to your heart's content.
Whilst Tom has always been known for his incredible feats on the diving board, he's been earning a reputation as a skilled knitter too, particularly in between competition rounds at the diving events around the world.
He first took it up as a hobby in lockdown, and since then, he's been busy refining his skills with a host of impressive knitted pieces, including a commemorative Tokyo 2020 cardigan, and a pouch for his Olympic gold medal! He's even replicated Harry Styles' iconic cardigan, gaining over 1.4 million likes and inspiring our community to give #knitting a go.
The TikTok LIVE will be taking place at 4pm to 6pm BST 27 October, and avid knitters will be able to tune in and take part over on Tom's TikTok account @tomdaley. He'll be joined by some special guests and TikTok creators who'll be putting their best stitch forward to knit some eye catching pieces during the session.
Throughout the LIVE, our community will have the chance to make donations via the donation sticker to The Brain Tumour Charity, the world's leading brain tumour charity and the largest dedicated funder of research into brain tumours globally. Tom has been a longstanding supporter of the charity after losing his dad to a brain tumour in 2011, and the money donated will go towards helping those affected and investing in research and solutions to defeat brain tumours.
Tom said: "Since the start of last year, knitting has become my obsession. It's been a great way to make the most of my downtime and create real headspace, especially ahead of training and competitions. I can't wait to host the LIVE knit-a-thon on TikTok where people can join me for a chat and maybe even get inspired to make their own pieces. The Brain Tumour Charity is one close to my heart, so while people are honing their knitting skills with me, they'll also be able to add a donation that goes towards a team doing incredible work."
Dr David Jenkinson, Interim CEO at The Brain Tumour Charity, said: "We are really excited to tune in to the LIVE knit-a-thon and are so grateful to Tom for all he continues to do to, knitting and beyond, to help raise money for our world-class research and vital support services for those affected by brain tumours. Touched by his own personal experience, Tom continues to be an inspiration to us and so many in our community – and we are very proud to count on his support."
And if that hasn't convinced you to give knitting a go, check out our top knitting creators below, who will be joining Tom for a LIVE knit and natter!
@laurenastondesigns (10.9k followers) sells gorgeous hand knitted designs, as well as all the kit so you can have a go at making your own. Her account is full of useful tips and tricks, including how to cast off, and how to count your rows.
From rugs to jumpers, @curriegoat (166.9k followers) has been wowing our community with his intricate designs.
@madeweavelove (479.9K followers) specialises in weaving and spinning, and her videos offer a behind the scenes look at what it takes to design and craft her pieces.
New to the platform and keen to check out more knitting content? Follow the #knitting or #crochet hashtags to get inspired.