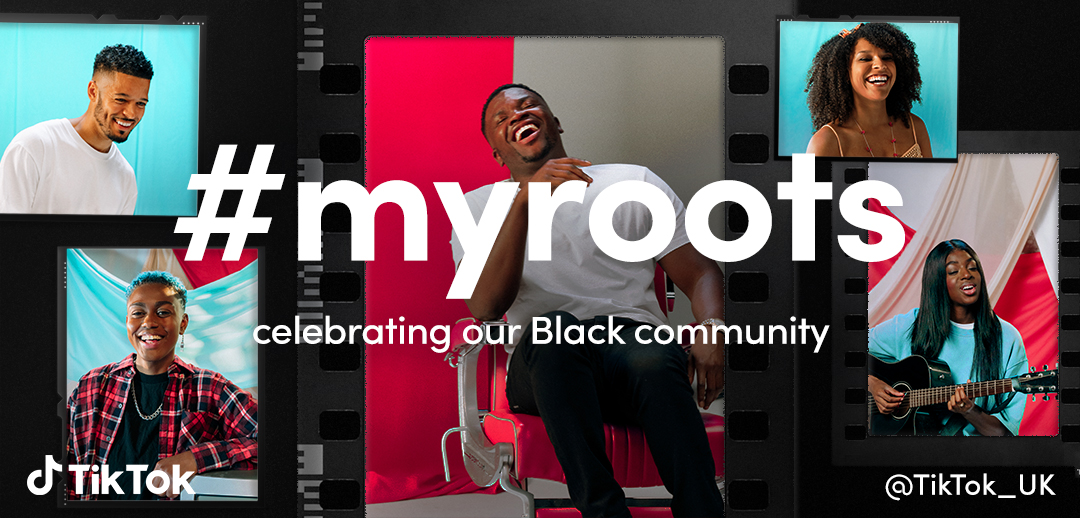 This year has been momentous for the Black community. Millions of people across the globe have taken to the streets. Millions of people have raised their voices to call out injustice. Millions of people have galvanised around an inescapable truth that so much more needs to be done to make the world a more equal and safer space for the black community.
At TikTok, it is something we deeply care about. We take great pride in our diverse community, a community we hope to nurture. This is something we are 100 percent committed to, and we know that there is so much more work to be done.
That's why this Black History Month UK, we will be presenting Black History, Black Present, Black Future – an employee-led campaign built by the Black community for the Black community.
We are so excited to share this grassroots campaign with you, built to educate our users, employees, and partners on Black history in the UK, inspire creativity and celebrate Black people and Black culture.
What are we up to? Let's take a look:
#myroots
Appearing across billboards and the internet, #myroots will tell the stories of Creators and Artists as they celebrate their Afro-Caribbean roots.
You'll see much-loved Creators like singer/songwriter Cat Burns (@catburnss), content creator and football freestyler Jeremy Lynch (@jeremylynchofficial), personality and queer creator Lily Rose (@itslilyrose) and more!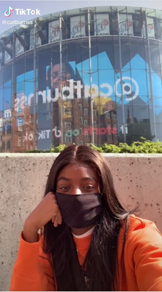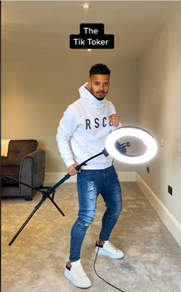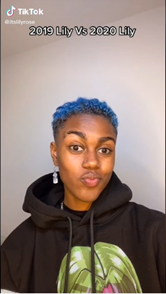 LIVEs throughout October
Throughout October we'll be hosting a special LIVE series to help bring key conversations in the Black community to the forefront, told by those who are leaders in their own right. All of our guests and panelists have had unique journeys and stories that will be shared with the TikTok community and beyond, delivered through LIVE. We'll be covering topics from Black Hair, Beauty and Fashion, mental health in the Black community, Black history in the school curriculum, as well as spotlighting comedy, cooking, entrepreneurs and gaming across the Black community.
Music
During the month, music of Black origin and playlists curated by prominent Black artists will be supported and promoted through the Sounds pages on TikTok.
We'll also be running our 2nd Behind The Beat activation, a Black History Month UK special in October 2020. This is about bringing key conversations in the Black community to the forefront, told by those who are leaders in music. Get ready to hear artists share their unique journeys and stories that will be shared with the TikTok community and beyond, delivered through LIVE.
Partnership with Black Tech Fest
We're partnering with the inaugural Black Tech Fest (BTF), as an Innovation Partner for the first-of-its-kind digital conference, aimed to help Black professionals expand their network and influence while celebrating inclusive technology and allyship. We'll be livestreaming Black Tech Fest across TikTok from TikTok UK – so keep your eyes peeled for more details soon.
Speaking about being part of the campaign, Creator, Lily Rose, said:
"I felt extremely privileged and honoured to have been chosen to be a part of such a historic campaign. I think it's positive how TikTok are trying to spread awareness of the Black Lives Matter Movement (BLM) and are proactively encouraging the voices of Black creators to be heard. It's great to see a platform with the prominence of TikTok finally giving black creators the recognition they deserve and bringing them to the forefront of the app."
Trevor Johnson, Head of Global Business Marketing, EU added:
"We are excited to celebrate our black community this Black History Month - and beyond - by focusing on the joy of this community on TikTok, their stories and their individuality. I am so proud of the work of my colleagues at TikTok in producing a campaign that is a celebration of the black experience in an authentic way."
Rich Waterworth, General Manager for the UK and EU has said:
"2020 has been both a difficult and momentous year for the Black community. But rising out of this adversity has been the much-needed acknowledgment that the world needs to change. At TikTok it's something we deeply care about and something we are committed to constantly working on.
"TikTok is an incredibly diverse community and this Black History Month we will be celebrating our Black community and colleagues. I'm looking forward to seeing the campaign come to life and to listening, learning and enjoying the content that will be shared and the discussions that will be had."
New to TikTok and fancy tuning in? Getting involved couldn't be easier, simply download the app for free via the Apple App Store, Google Play or Amazon.