On Friday 8th of May 2020, many countries across the world will be honouring VE day (Victory in Europe day), a celebration of Nazi Germany's surrender and the end of World War II in 1945.
VE Day 2020 is particularly special as it marks its 75th anniversary. 🎉
The day is a time to reflect and think about the lives that were lost throughout the war and give our thanks to the sacrifices made by those who fought and pulled us through.
Captain Thomas Moore, who you may have heard a lot about over the past few weeks, is one of the people who deserve our gratitude.
Who is Captain Thomas Moore?
His journey began when he was enlisted in the 8th Battalion Duke of Wellington's regiment (8DWR) at the start of World War II in Cornwall. He served in both the India and Burma campaign during the war and was awarded four medals during his service: 1939-1945 Star, Burma Star, Defence Medal and War Medal 1939-1945. 🏅
For his 100th birthday on the 30th of April 2020, he decided to walk 100 lengths of his garden to raise money for the NHS Charities Together Covid-19 Urgent Appeal. The initial fundraising target was £1000 but as Moore's story captured the hearts of the nation, that number grew to a whopping £32.7 million. 👏
The funds raised by Captain Tom are being spent on wellbeing packs for NHS staff, devices to help hospital patients keep in touch with their loved ones back home and for groups within communities that aid patients in their recovery after they're discharged from hospital. 👩‍⚕️👨‍⚕️
"People keep saying what I've done is remarkable," he said in a statement to the NHS. "However, it's actually what you have done for me which is remarkable."
We were honoured to welcome Captain Tom (@captaintommoore) to TikTok where he's been keeping the community's spirits up with his story and providing friendly advice to everybody struggling through the pandemic. 🙌
You'll Never Walk Alone
A special version of "You'll Never Walk Alone" originally from the musical Carousel was recorded by Michael Ball and the NHS Voices of Care Choir to support Captain Tom's campaign.
Captain Tom himself featured on the track which ended up becoming the fastest selling single of 2020 so far - he also broke the record for being the oldest person to reach no.1 on the UK's official singles chart. 🎵
In honour of VE day and the incredible achievements of Captain Tom, TikTok are adding "You'll Never Walk Alone" to the Discover page so you can share your thanks and appreciation.
Like @AdamSalisburyArt who posted this amazing painting of the nation's hero.
How can YOU get involved
Use the "You'll Never Walk Alone" sound and post your own tribute in the name of VE Day 2020 and Captain Tom.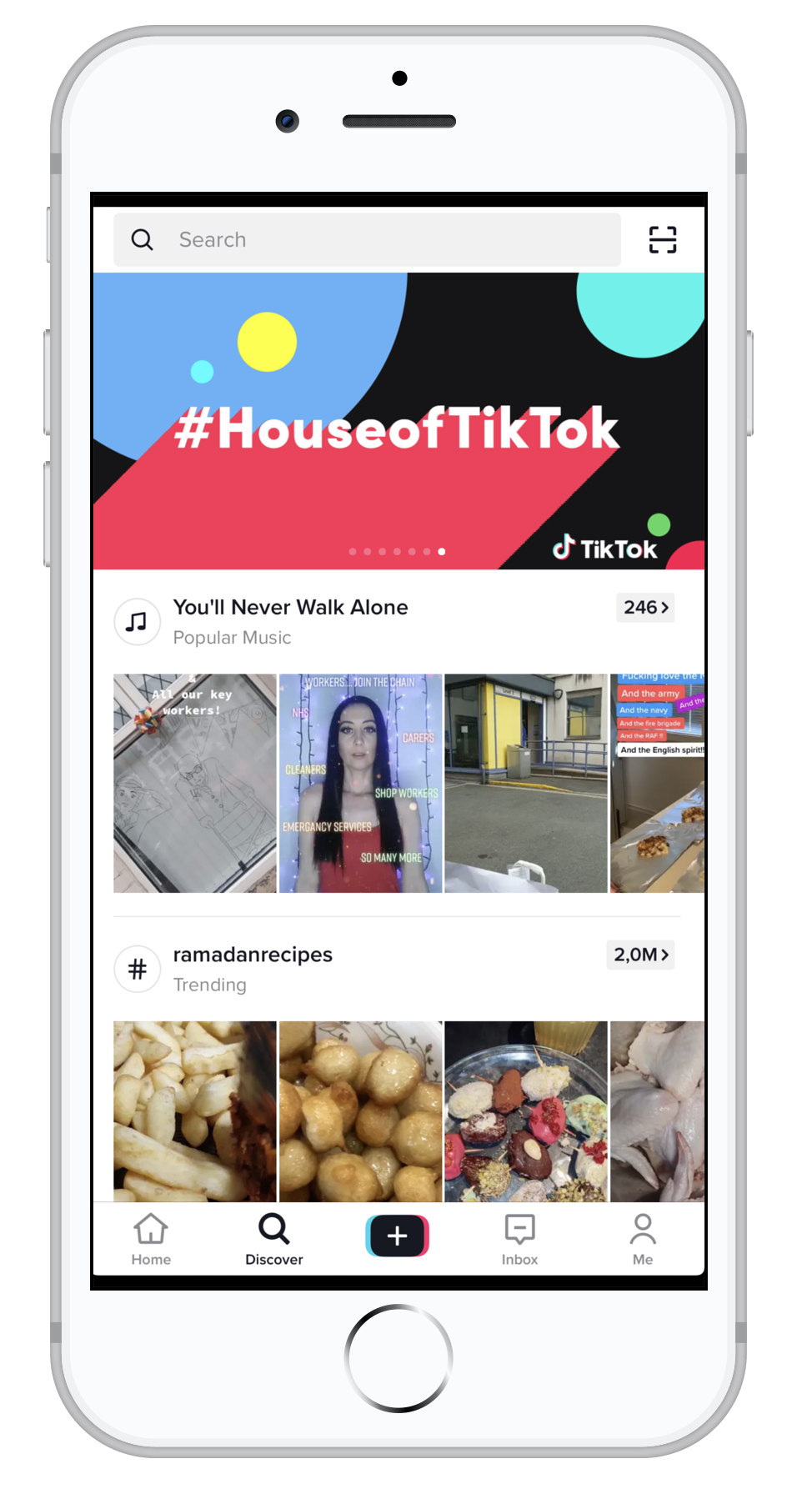 There's been an amazing number of beautiful drawings and paintings of Captain Tom posted in the run up to his 100th birthday. We know the TikTok community are a creative bunch and are confident you'll find your own unique way of sharing your thanks. 🎨
Haven't signed up to TikTok yet? Simply download the app for free via the Apple App Store, Google Play or Amazon. and set up your account!