Avon, the global beauty company, has made its debut onto TikTok as it pushes forward with its impressive digital transformation journey. The brand is built on a long and trusted model of social selling and over the past 12 months, responding to the Covid-19 pandemic, has accelerated its omnichannel experience enabling customers to have more flexibility in the way they shop.
A TikTok presence will help Avon reach a new audience with engaging content that showcases the brands competitive beauty innovation as well as ease of access to buy.
Avon's inaugural TikTok campaign is a Branded Hashtag Challenge #LiftLockPop, supporting its latest beauty innovation, Unlimited Instant Lift Mascara. The lash lifting mascara is a 'content perfect' product for the campaign as users can enjoy watching the lift and lock transformation.


The campaign, created by VaynerMedia London, capitalises on TikTok being both the home of cultural entertainment and a new destination for authentic beauty content to engage a new audience.
Launching today, the #LiftLockPop uses key beauty, fashion and lifestyle influencers and well-known TikTok creators including Scarlett Moffatt from Gogglebox, Ryley Isaac, Rikki Sandhuu, Elizabeth Wosho and Damilola Adejonwo to demonstrate the product's benefits, encouraging TikTok users to show off their looks and take their lashes to new heights.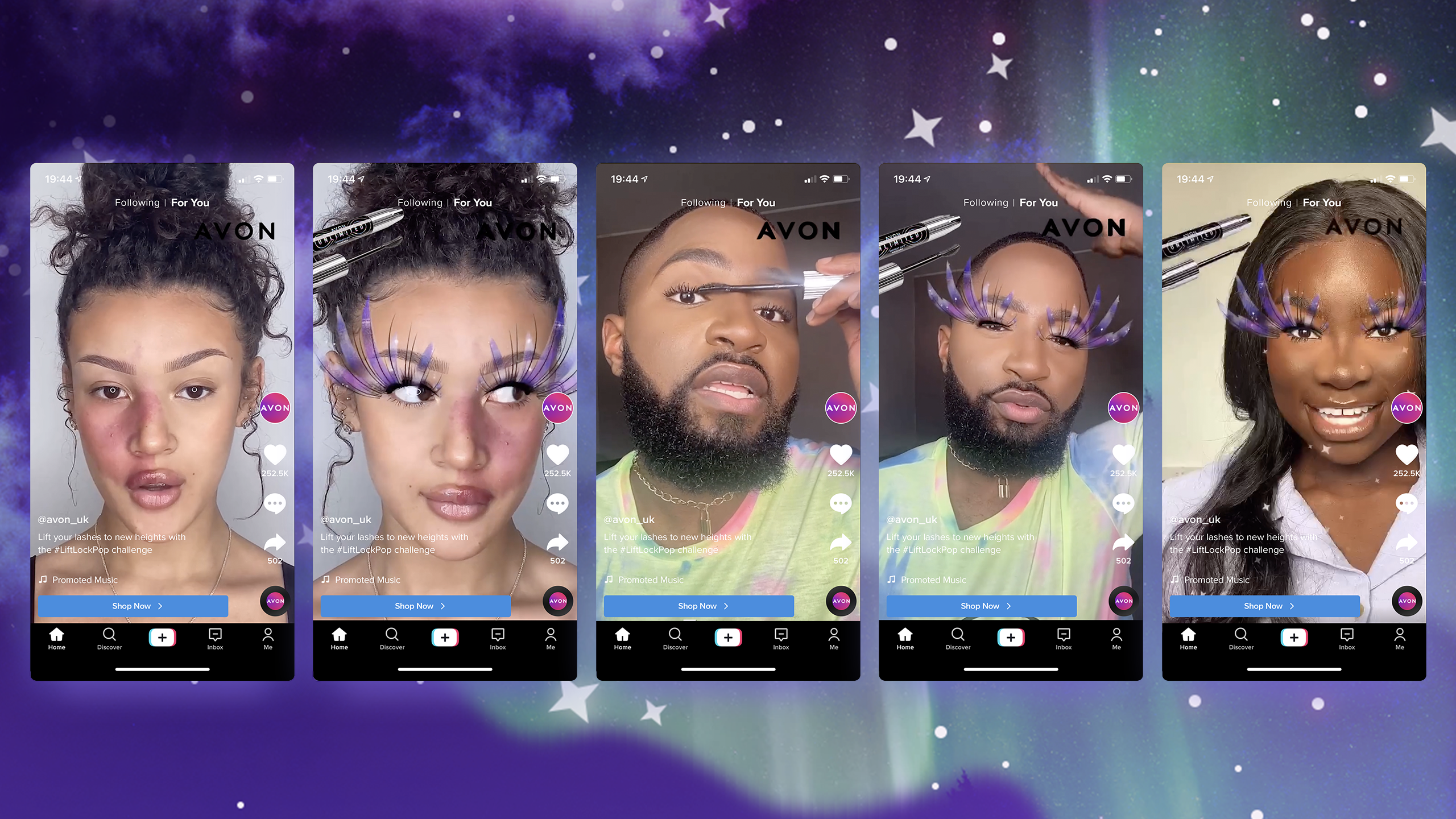 You can find the campaign live on Avon UK's TikTok Hashtag challenge page here.
Bringing Unlimited Instant Lift Mascara to life
Hannah Lally, Head of Beauty at Avon says, "This is a really exciting chapter in Avon's digital story as we harness social platforms to demonstrate Avon's relevance in the beauty world as well as offer creative and fun content for viewers. #LiftLockPop is a fun and visual campaign that brings Unlimited Instant Lift Mascara to life to an audience that may not have considered Avon as a beauty destination but will now see that we offer competitive, on trend beauty products at the click of a button. TikTok is an ideal platform for Avon to share its beauty, purpose and people stories that make us one of the world's most loved beauty brands."
"We're really excited to help bring Avon onto TikTok as a priority social platform, especially as our first campaign for the brand," said Sarah Baumann, Managing Director of VaynerMedia London. "At VaynerMedia, we believe in capitalising on cultural trends and on underpriced attention. This campaign is a demonstration of both: it takes advantage of the hashtag challenge trend on a platform that garners disproportionate attention and engagement with the younger generation."
VaynerMedia London was appointed to work with Avon and Natura &Co in August 2020 to help the purpose-driven beauty company to build disruptive, digital-first authentic marketing communications. Natura &Co acquired Avon in January 2020.
Avon #LiftLockPop challenge
The #LiftLockPop launched on TikTok across the UK on Friday and concludes this week.
Avon Unlimited Lift Mascara (£9) is available in two shades, Blackest Black and Brown/Black. Available direct from Avon or via your independent Rep.
New to TikTok and want to join in on the challenge? Getting involved couldn't be easier, simply download the app for free via the Apple App Store, Google Play or Amazon.
Want to learn more about campaign launches on TikTok? Check out our TikTok for Business page for more information.