Celebrating our global community and the popular trends that sparked joy and real-world impact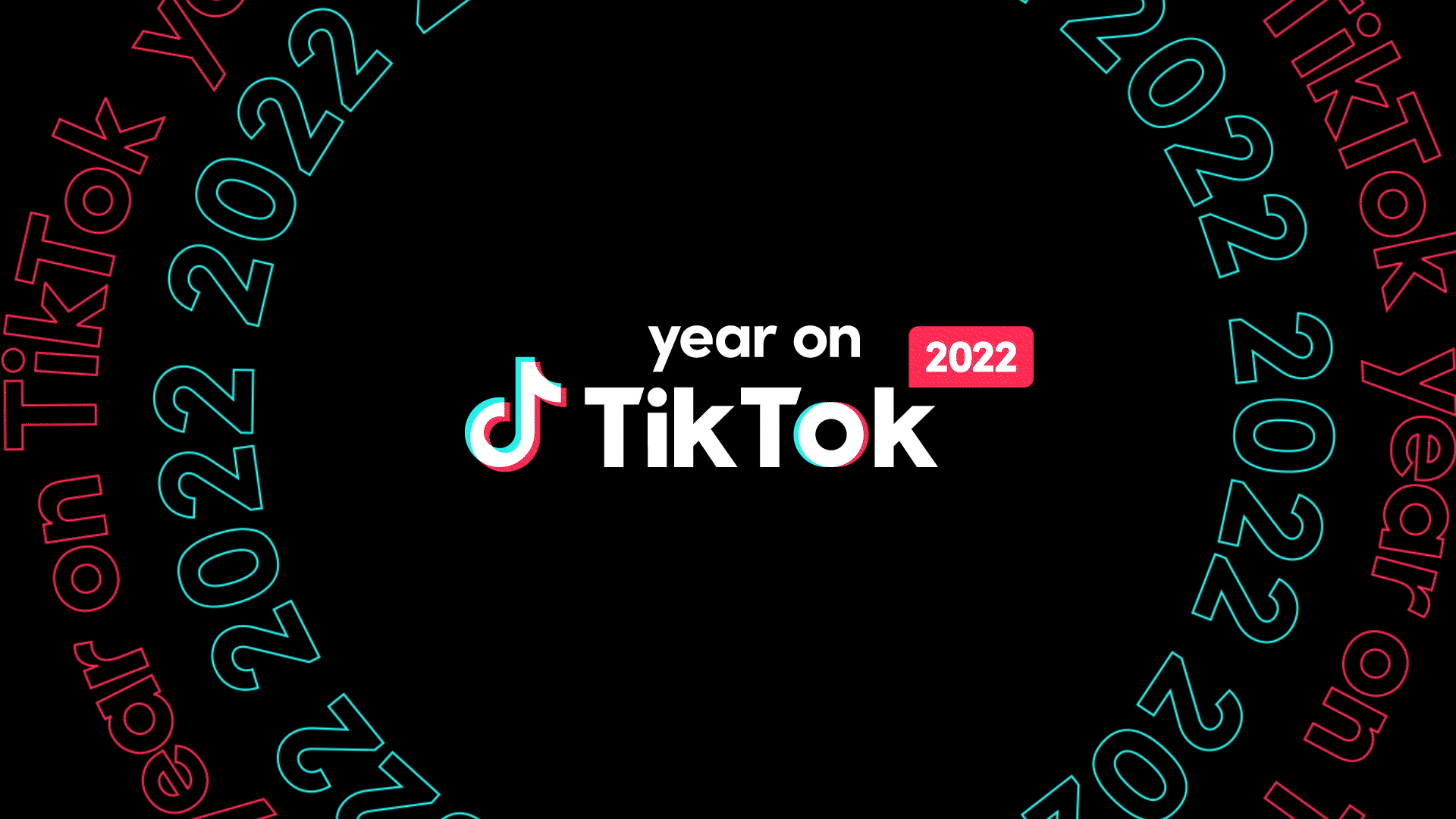 In 2022, we lived, we laughed, we learned on TikTok. Our global community entertained and inspired each other, elevating and celebrating self-expression by discovering, creating and sharing content that captured our collective imagination.
This year, TikTok is where we experienced the joy of learning a few new tips to make our lives easier, cooking our way through culinary adventures, turning the pages of our favourite books, singing along to songs stuck in our heads, and so much more. Across Canada, we saw creators rise to stardom, while content from big little communities like #IndigenousTok, #BookTok and #TransTok found a home on the platform.
"We're honoured to celebrate our global community who shaped this year's trends, shared new ideas, learned from one another, and turned their passions into careers and livelihoods throughout 2022. It's been truly inspiring to see over a billion people around the world show their creativity and come together to experience joy and find a sense of belonging on TikTok," said Vanessa Pappas, Chief Operating Officer, TikTok.
"Canadian TikTok creators continue to make content that celebrates the uniqueness of our identities, enriches our lives, and makes us smile. Their impact is felt around the world and goes beyond our platform. Congratulations to the creators, small business owners, and artists who were highlighted, and to our entire community, for making 2022 a year to remember," notes Marisa Hammonds, North America GM, TikTok.
Join us as we celebrate all the unforgettable trends, creators and moments that brought us closer together in 2022, a year that's truly #ForYou.

In 2022, trending content on TikTok reached For You feeds everywhere, with pets, daily vlogs, and comedy transcending cultures and borders. In Canada, from the most satisfying ASMR food prep to talking birds that brought joy to people's FYFs, check out the videos that made up some of this year's most memorable moments.
Canada
@jamie32bsh - Mirror. Selfie. Dancing.
@w2sixpackchef - ASMR satisfaction guaranteed
@parisa_henna_art - Gorgeous henna inspo
@tamarasbluechicken - The little bird that's stealing our hearts
@kristenandreafe - This filter had him SO scared!
Around the world
@ox_zung - The stitch expert shared tricks that made us gasp!
@rosalia - Rosalía showed us all how to slay.
@lav_sings - Wowed us with her #DesiTok singing skills.
@robertirwin - Conservationist Robert Irwin rescues a baby blue-tongued lizard in the Australian outback.
@thammachad - Iconic Thai creator, Thammachad, receives an award in all their glory!

On TikTok, we all learned a thing (or two!) this year, as our community discovered new recipes, beauty and wellness routines, along with some handy life hacks along the way. In Canada, we learned about Indigenous forms of communication, nail hacks, creative ways to drape a saree, and more. Here are some of the popular trends and tutorials that showed us what we needed to know this year.
Canada
@ongsquad - Pineapple? Yes. Sticky Fingers? Never!
@natashathasan - No-sew saree draping skills
@shinanova - Shina teaches us the meaning behind Inuit facial expressions
@huxintingting - Learn how to make mung bean noodles from scratch
@ilysmnails - Everyone loves a little cuticle care
Around the world
@efritaasmr - Anyone up for a corn dog?
@oursignedworld - A daughter learning how to get deaf father's attention warms our hearts.
@shinanova - Learning how to communicate through Inuit facial expressions with Shina and her mom Kayuula.
@satisfcapybaraying_pottery - Check out how to fit a Capybara into a ceramic mug.
@mirendarosenberg - Lady Tallow sparking the #TallowTok trend!

From fresh beats to classics making a comeback, the songs on our For You feeds made us hit repeat. In 2022, popular songs on TikTok came from established, emerging, and breakthrough artists, spanning a range of genres as diverse as our community itself. This year, 13 out of the 14 Billboard Hot 100 number one songs were driven by trends on TikTok. In Canada, genres like hip-hop, rap and electronic music were in our ears. Here are TikTok's trending tunes this year.
Canada
Around the world

Creators are the beating heart of TikTok, driving culture and innovative content creation. In 2022, we saw creators around the world entertain and connect with communities, as well as launch their careers on and off TikTok. In Canada, we met new Canadians, embraced self-love and learned about the art of speaking corporate. Here are the trending creators, celebrities and artists who hit new heights on TikTok this year.
Canada
@nurse.johnn - Outfitted with scrubs and humour, Nurse John shares parodies of being a nurse, bringing a comedic take to life as a healthcare worker.
@loewhaley - Laura Whaley took our corporate vocabulary to new heights with her funny, relatable content about how to speak corporate and navigate workplace relationships. Seriously though, "how do you professionally say..."
@jetbentlee - This year, Jet Bent-Lee, along with his father, chef Susur Lee, taught us how to cook like gourmets and tried indulgent new foods, leaving the country hungry for more.
@aliciamccarvell - Self-love is a journey and Alicia McCarvell's often-comedic and always candid content continues to further conversations around our bodies, relationships and respect.
@makhnachov - It's been a year of firsts for Andrian. Since making Canada his new home earlier this year, he's been on a journey to discover everything from waterproof money to Nanaimo bars - who knows what he'll try next!
Around the world
@badbunny - Among this year's groundbreaking artists on TikTok, Puerto Rico's El Conejo Malo excited and engaged his fans by sharing special moments ahead of dropping his latest hits.
@luvadepedreiro - With his amazing juggling skills, ecstatic goal celebrations and his winning catchphrase "receba!" (receive), Brazilian football creator Luva de Pedreiro's love for the game is infectious.
@bayashi.tiktok - Japanese chef Bayashi, who was named among the Foodies in The Discover List 2022, has won the hearts (and stomachs!) of our global community with his fast-paced and immersive cooking videos.
@dylanmulvaney - Dylan, a trans actress and content creator who is featured among the Changemakers in The Discover List 2022, hopes to inspire everyone through their journey as they take trans stories mainstream.
@astrosamantha - #SpaceTok opens up to a new dimension, thanks to European Space Agency Astronaut Samantha Cristoforetti, who takes us all on brand new adventures.

This year, we continued to push the boundaries of authentic self-expression on TikTok through a diverse array of creative and community effects, sounds, filters, and more. Here are the TikTok trends made possible by our features - and your own creativity - in 2022.
Canada
Around the world

TikTok is a playground where artists propelled trends to the forefront of culture and inspired us with their boundless creativity this year. In Canada, we fell in love with many different genres of music. Here are the artists who captured our community's ears - and eyes - with the most video views throughout 2022.
Canada
@thatsdax - From comedy to sobriety, independent rapper Dax took us through a journey of life.
@tatemcrae - As her career continues to soar, Tate McRae has everything we want and is who we wanna be this year.
@jordan.wav - With his guitars by his side, Jordan Wav captivated our heartstrings with his solo covers and community requests, even if it did mean playing via a bowl of pasta.
@laurenspencersmith - Dominating BreakupTok in 2022, rising Canadian star Lauren Spencer-Smith deserves all the flowers without heartache.
@crashadamsmusic - Crash Adams proved the world wrong with their bad-singing-turned-mini-concerts across North America.
@justinbieber - Justin Bieber continued to share moments from his day-to-day life, including his Justice tour, days off and days in the studio.
@faouziaofficial - Contrary to her single "RIP, love", TikTok has made Faouzia their Habibi for life.
@johnnyorlando - No stranger to success on TikTok, Johnny released his debut album "all the things that could go wrong" this past August
@bbnotiktok - Slow down, hold up, it looks like bbno$ flew through TikTok this year with catchy tunes like "sophisticated" and "top gun".
@theweeknd - We'll never be "Out of Time" for The Weeknd.

In 2022, TikTok continued to bring together people from all over the world with common interests and curiosities. Whatever you're interested in, whether it's #FarmTok, #MovieTok, or #CareerTok, you can find your own community and make authentic connections on TikTok. In Canada, #IndigenousTok, #BookTok and #TransTok reached new heights in their communities. Here are some of this year's favourite communities.
Canada
#BookTok - Endless choices!
#SmallBusinessTok - What's your coffee order?
#TransTok - Celebrating who you are
#IndigenousTok - Where we continue to learn about Indigenous identities
#OutdoorTok - Let's adventure across Canada together

As a recent saying goes, phone eats first! This year, foodies around the world continued to find a home on TikTok, sharing their favourite cooking tips, culinary adventures and all-day cravings. In 2022, TikTok continued to bring together people from all over the world with common interests and curiosities. Here are the popular #FoodTok videos and favourite foodie trends we all couldn't get enough of this year.
Canada
Butter Boards - Step aside charcuterie, there's a buttery new kid in town
Air Fryer Salmon - 12 minutes at 380 degrees
All Things Pasta - Life is full of pasta-bilities
Indigenous Foods - Traditional Indigenous foods
Vegan Cooking - Vegan + delicious

This year, our community continues to be a place to discover exciting products and makers, thanks to trending hashtags such as #TikTokMadeMeBuyIt, #SmallBusiness and more. In Canada, small businesses from across the country made a name for themselves. Here are some of the small businesses that made us want to 'add to cart' this year.
Canada
DSRT CO - It's food, not soap!
Eclair Lips - "Luscious lip blams for lovely humans"
Rainbow Certified - From stickers to pins to ornaments, they've got it all
Au Bord Du Vrac - Tous les bonbons exotique!
Indigenous Box - Bringing incredible Indigenous entrepreneurs to the world
Celebrate Year on TikTok 2022 with us
Get ready to celebrate Year on TikTok 2022 with us in Canada!
As we wrap up yet another memorable year on TikTok, keep an eye out for some special year-end treats in the TikTok app. Rolling out over the coming weeks, people will soon have access to new editing tools, such as a new Santa text-to-speech voice, two new festive text-to-song options, and other holiday surprises.
Want to learn more about what made 2022 a year that's truly #ForYou? Discover this year's unforgettable trends, creators and moments via our in-app hub.
Year on TikTok 2022 is based on internal research and trends analysis conducted from January to October 2022.
Join our global community on TikTok by simply downloading the app for free via the Apple App Store, Google Play or Amazon.