The discovery of music and creativity of our community continues to be supercharged on TikTok, empowering artists to connect with fans from around the world like never before. The global reach of our platform allows music to be heard across genres and borders in an instant.
As we continue to build a music ecosystem that leverages the global reach of our platform and unlocks real-world opportunities, TikTok is thrilled to announce that we will be partnering with the OSHEAGA Music and Arts Festival for a second year, returning as the music festival's exclusive livestreaming partner and working with evenko (OSHEAGA's Quebec-owned parent company) to bring one of Canada's largest music festivals to the world stage.
OSHEAGA celebrates its 15th anniversary this summer, bringing an unparalleled lineup to Montreal's Parc Jean-Drapeau. For those that can't make it to Montreal's beautiful river-side festival, we're partnering with OSHEAGA again to make sure our global community doesn't miss a moment by streaming over 24 hours of the festival's performances exclusively on TikTok, between July 29-31.
"We are thrilled to partner with TikTok for this exclusive livestreaming of OSHEAGA for a second year. Working together will allow us to present OSHEAGA to millions of people around the globe and to promote Montreal as one of the premier festival cities in the world!" - Nick Farkas, Senior Vice President, Booking, Concerts and Events at evenko and Founder of OSHEAGA
The exclusive LIVE performances will be hosted on the OSHEAGA TikTok profile, @osheaga_festival, for free. Day 1 of the livestreams will kick off at 2pm EST on July 29 and continue throughout the weekend until the festival concludes on July 31. The streaming schedule will be released soon.
"TikTok continues to be the world's go-to platform for music discovery and we're excited to announce that we've partnered with evenko & OSHEAGA for the second year in a row. We're thrilled to give music fans around the world exclusive access to watch global superstars and emerging talent at this world-class festival, LIVE from Montreal." - Adam Burchill, Head of Music at TikTok Canada
And while the TikTok-exclusive livestream will have music fans covered from front of house, @TikTokCanada & @MusicOnTikTok will be on the ground giving users behind-the-scenes access to the festival and the artists that will be performing. Have you ever wondered what behind the scenes at a festival looks like? Or what kind of food celebrity chef Chuck Hughes will be making for the performers? Make sure to check out @TikTokCanada & @MusicOnTikTok throughout the weekend to find out! Finally, for those lucky fans on-site, come visit the TikTok Mobile Studio at OSHEAGA for a chance to capture one-of-a-kind content and bring home some amazing festival memories!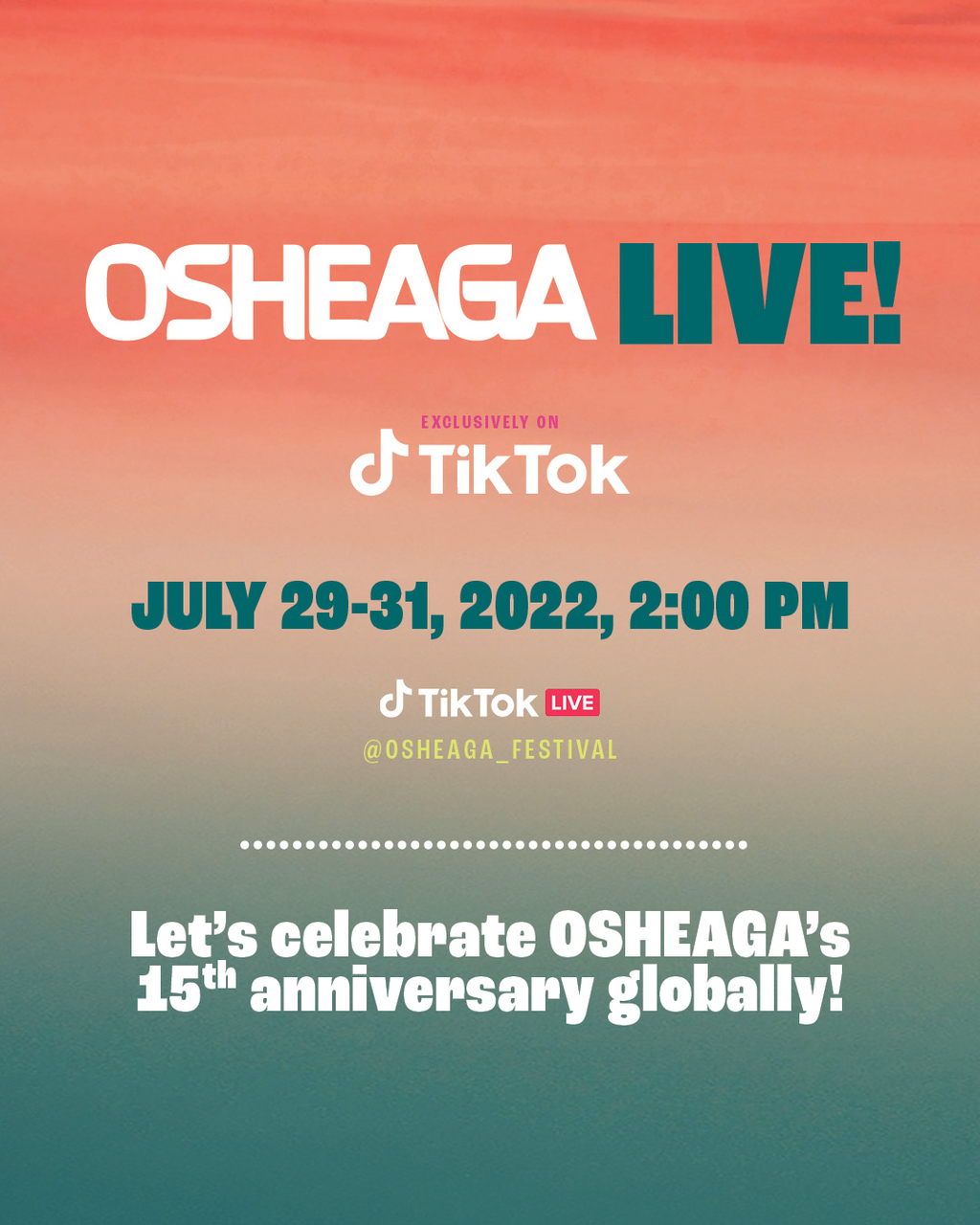 For more information, to purchase tickets or to view the full schedule, please visit osheaga.com. Follow @MusicOnTikTok for the latest on charting talent and rising trends.