Today we launched Paint Portal, TikTok's first 5G and multi-user augmented reality (AR) effect that allows TikTok users co-create with friends in real time, while still physically apart. Bell is the first Canadian carrier to support this effect, powering Paint Portal with its 5G network across the country.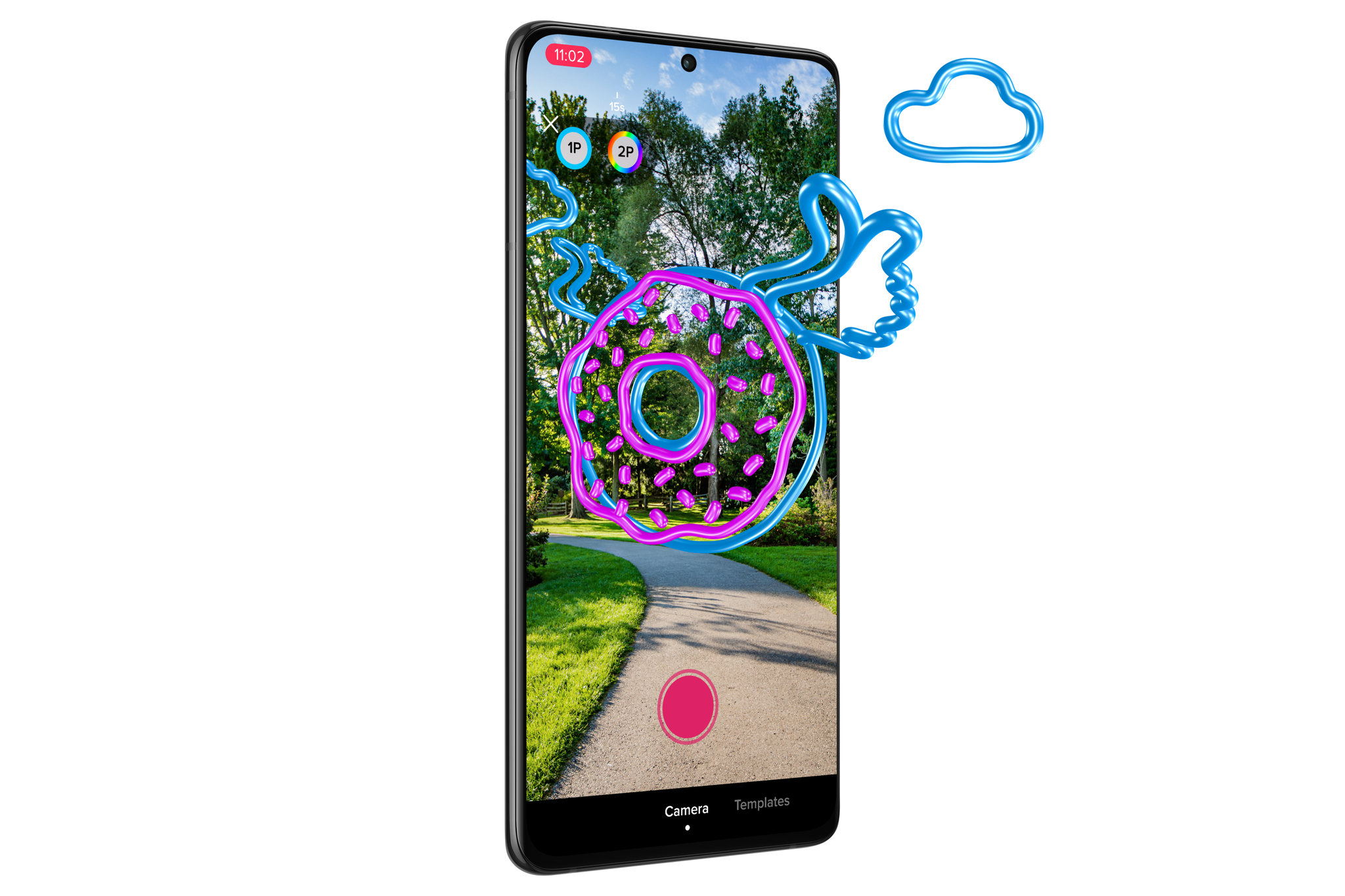 "TikTok is a home for creative self-expression. We're continuously evolving our in-app tools and effects to help our users create content that is entertaining and builds connection through community," said Mike Gubman, Head of Distribution Business Development and Strategic Partnerships, North America at TikTok. "Partnering with Bell Mobility to bring Paint Portal, our first 5G and multi-user AR effect to TikTok, showcases the innovative culture that's being driven by Canadians. We're excited to see all the creative ways this effect is brought to life."
Paint Portal allows users in different locations to use AR brushes to paint together. Creators will simultaneously see their own environment and the 3D AR painting that they're co-creating in real time. Paint Portal videos work with TikTok's existing tools and effects, and users can add music, stickers and text to their masterpieces before posting to their TikTok accounts. You can also Duet and Stitch the original video for additional engagement among friends and followers.
"The multi-user augmented reality aspect of Paint Portal is a global first and Bell is thrilled to be the first carrier in Canada to power this exciting new feature with 5G," said Nauby Jacob, Senior Vice President of Products at Bell Mobility. "This partnership is yet another example of how Bell 5G technology will enable new and unique ways for TikTok content creators to enhance their digital lives by sharing their stories, experiences and videos in new ways."
#Bell5GPaintPortal Hashtag Challenge
In celebration of Paint Portal, Bell has partnered with Canadian creators @justinhopper, @kissyduerre, @dominosantantonio, @danocracy and @monikapilon to kick off #Bell5GPaintPortal, which launches on Sept. 27 and will highlight all the creative ways the TikTok community can use the effect. This accompanies a national English and French campaign that will be seen across a multitude of Bell properties.
Known for his epic family pranks, TikTok creator Justin Hopper said "The new paintbrush effect is so futuristic it opens up a whole new level of creativity. I've never had so much fun pranking my dad in my life! I was able to draw and collab with other creators halfway across the world on the same screen too, which blew my mind. The laughs from drawing together through AR were priceless!"