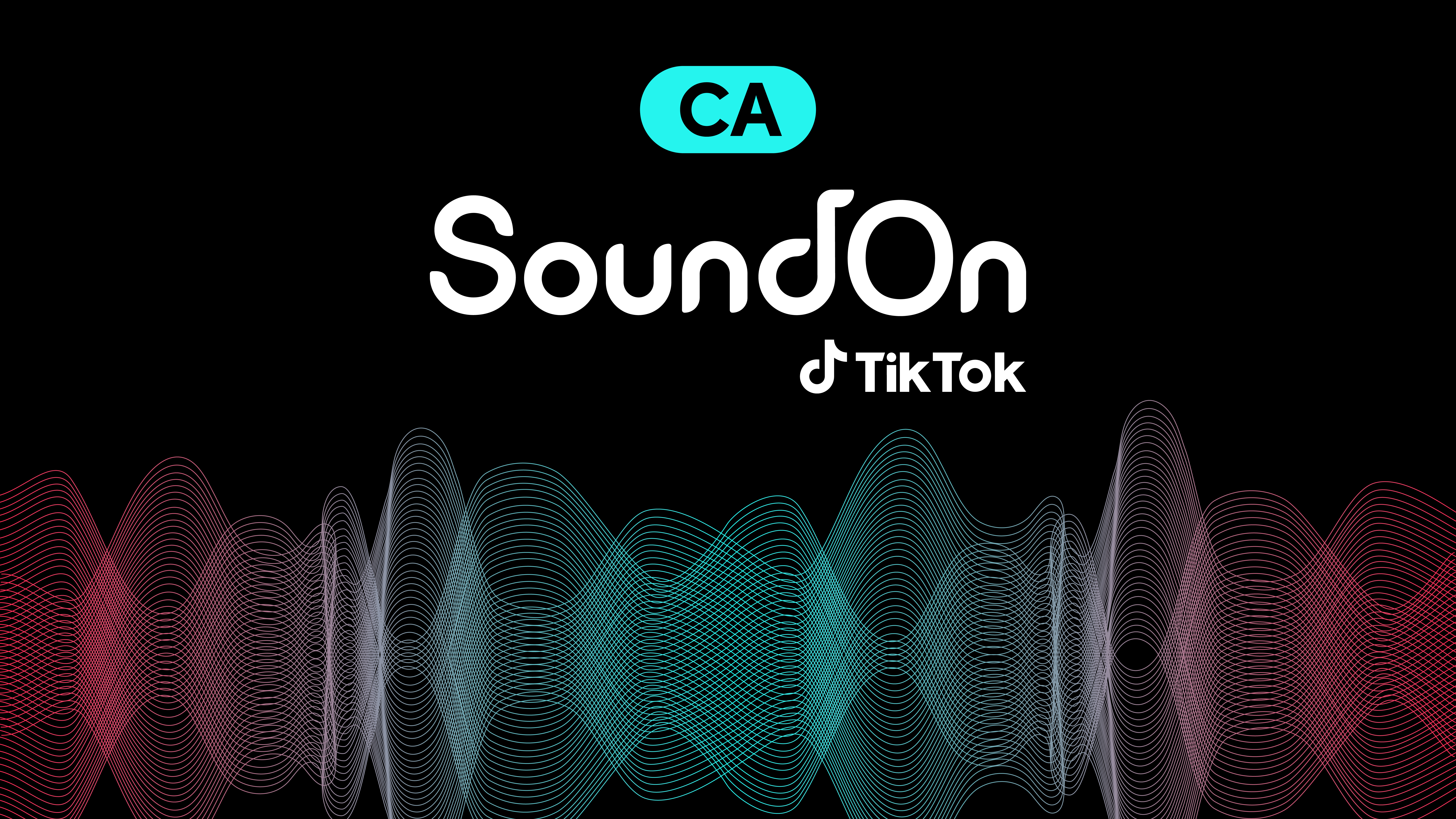 Today, we are announcing the launch of SoundOn, an all-in-one platform for music marketing and distribution, designed to empower new and undiscovered artists, helping them develop and build their careers through partners like TikTok, CapCut and digital streaming platforms. SoundOn is powered by TikTok's own promotion and music distribution platform, enabling artists to grow their fanbases, harness their creative voices and get their music heard worldwide.
As a valuable partner for artists, SoundOn allows artists to upload their music to TikTok and begin earning royalties, whenever that music is used in a TikTok video. SoundOn pays out 100% royalties to music creators in the first year and 90% after that. It also offers a range of promotional tools and advice from industry veterans - including a local team based in Canada. Independent, emerging and established Canadian artists like Katherine Li, bbno$ and Sabby Sousa are already benefiting from the service.
With SoundOn, artists are empowered to do music their way. As soon as an artist signs up to SoundOn, they get direct access to the massive, ever-growing global audience on TikTok. SoundOn offers easy-to-use audience engagement and marketing tools, such as the TikTok Sound Clip Editor, Cover Art Generator, Pre-Save links, Pre-Release and the Commercial Music Library, where artists can earn revenue when business accounts use their music on TikTok. SoundOn can help organize and streamline the entire music ecosystem, making it easier for artists to find fans and for publishers and labels to find these artists.
Canada is the latest country to gain access to SoundOn, joining Australia and New Zealand, Brazil, Indonesia, Mexico, the United Kingdom and the United States, enabling music to be directly uploaded to TikTok, Spotify, Apple Music and more. In the time since SoundOn launched just over a year ago, artists utilizing it like Armani White, Muni Long, Nicky Youre and Venbee, have gone on to top the charts, sell-out tours, work with other music powerhouses and, generally, continue building their careers as music creators who build a global audience by getting their start on TikTok.
Tom Mee, Head of Artist Services, North America, TikTok: "Canadian artists from coast-to-coast-to-coast have built global fanbases through TikTok and, with SoundOn, we're excited to offer yet another way for artists to be discovered and continue sharing their music. With local and global support, SoundOn offers artists a new tool in distributing their music to digital platforms, empowering them to continue building their careers."
Katherine Li is a 20-year-old Singer-Songwriter, hailing from Toronto. Writing about themes surrounding love lost and relationships that never were, she has built a fanbase of equally hopeless romantics. Having released her debut EP, Crush(ed), with SoundOn last year, she has totalled over 49M Streams on Spotify alone and she's now in the midst of rolling out her follow-up EP. The first single off her next EP, titled "If I Weren't Me," was released in March 2023 and has already achieved nearly 2M streams to date. Katherine is currently on tour across North America. Reflecting on her experience using SoundOn, Katherine notes: "The team at SoundOn has played a huge part in my music journey thus far. I'm extremely grateful for the endless support and amazing opportunities they've provided that have helped me grow since the start of my artist career!"
SoundOn is available in Canada now. Artists wanting to register can do so through: soundon.global