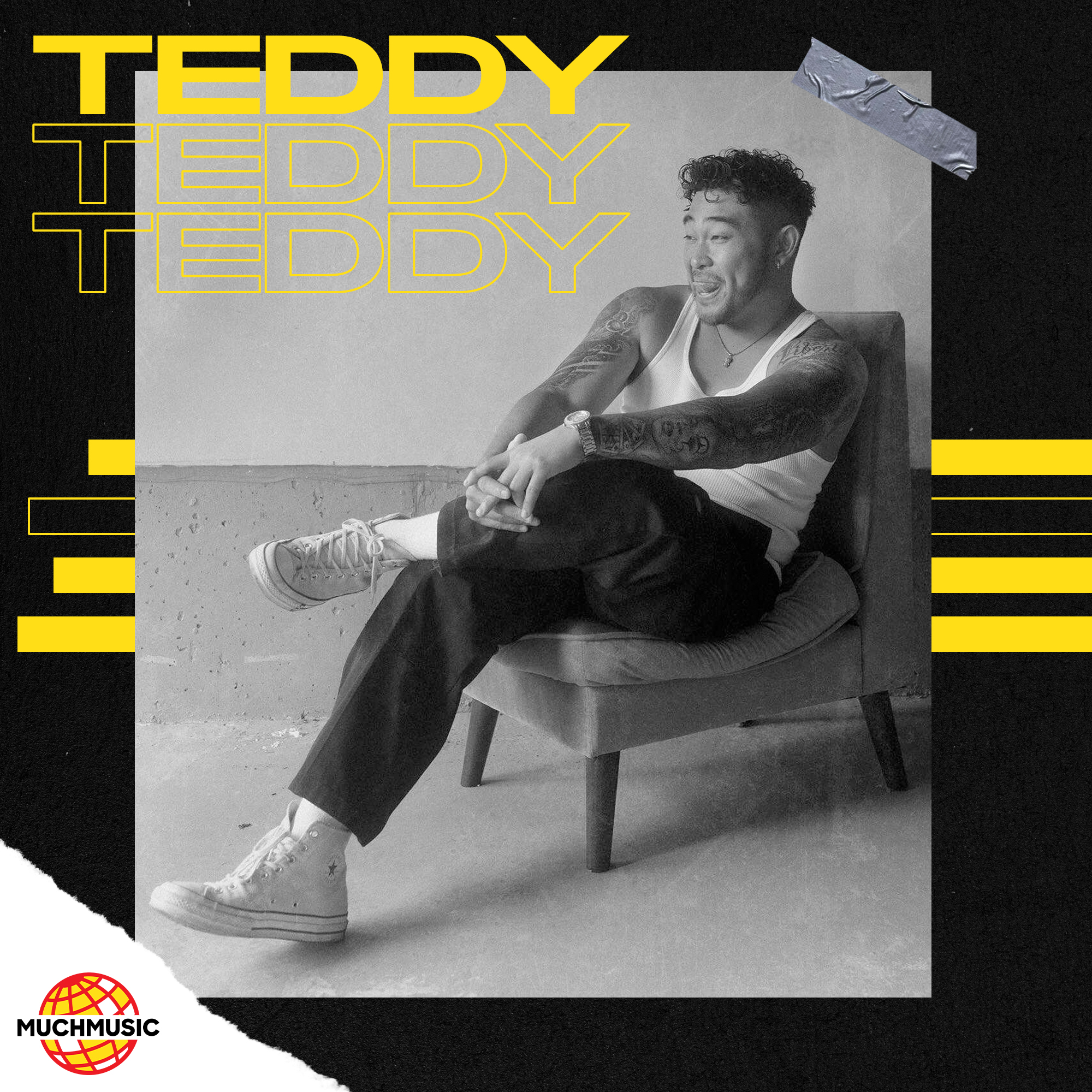 As part of our partnership with the iconic Canadian pop culture brand @Much, we'll be introducing you to the new MuchMusic VJs in our ongoing Creator Spotlight Series. Next in the series is Teddy Tong, aka @tedddles. Teddy is into conspiracy theories, '90s & '00s R&B, the wonders of the world, basketball, UFC, and the animal kingdom (he firmly believes that dinosaurs exist today). Before making digital comedy, Teddy was studying to become a paramedic but he took a leap to chase doing what he loved – creating and making people laugh.
How did you get started creating on TikTok and what was the first video you shared?
I started to find some of the funniest videos and realized they were coming from TikTok so I knew I had to create a profile for myself. I posted my first TikTok in January 2020 - it was a Filipino skit. It wasn't my first, more like the third, but 100% my favourite one.
What do you love most about TikTok?
The trends! I also love the ability to find new music. So many people have found their favourite song through TikTok, they're just not admitting it.
What's on your For You feed right now?
Honestly, there isn't one specific thing. All I know is that I've been laughing way too hard! Recently, I've been enjoying all the dancing videos.
How has the TikTok community inspired you?
The TikTok community has inspired me to continue to create and try all the ideas that I'm holding back on. The audience I've been able to grow has really loved the Filipino skits I've put out, and it's so dope to see everyone relate to my real life stories.
What does MuchMusic and being a VJ mean to you?
MuchMusic is a cultural staple in Canada. I grew up on Much so to be a part of this is an honour. Being a VJ is the coolest job in the world but also a huge responsibility. I'm ready for it!
What kind of music do you like? Has TikTok introduced you to any new artists?
I'm a fan of old school R'n'B. TikTok has introduced me to tons of new artists. I first heard "Dinero" by Trinidad Cardona on TikTok, amongst others.
What's the best concert you've been to?
The best concert I've ever experienced was at the Osheaga Festival in Montréal. It was an artist named Kaytranada. I definitely lost myself there and a piece of my soul still lives there.
If there is one thing you hope to accomplish as a VJ, what is it?
I hope to inspire this generation through my storytelling and creative projects. Especially being Asian and representing that means a lot to me. I was raised in a household where this seemed impossible to achieve, but here we are today.