Next up in our Creator Spotlight Series is Canadian @tiffycooks, who was selected as one of 16 API Trailblazers. TikTok has become a home for foodies and chefs alike to share their favorite dishes from around the world, and Tiffy is a perfect example of a creator doing just this – sharing her passion for food with the world and educating the TikTok community every day.
An all-star creator, Tiffy shares recipes learned from growing up in a household of foodies, as well as recipes she cultivated through her travels across Asia. She shows her audience how to make quick and easy mouthwatering dishes from the comfort of their own home, and shares both popular mainstream Asian meals and authentic dishes that represent her Asian culture. Read more from Tiffy below as she talks about how she turned her 11-year dream into a reality through TikTok!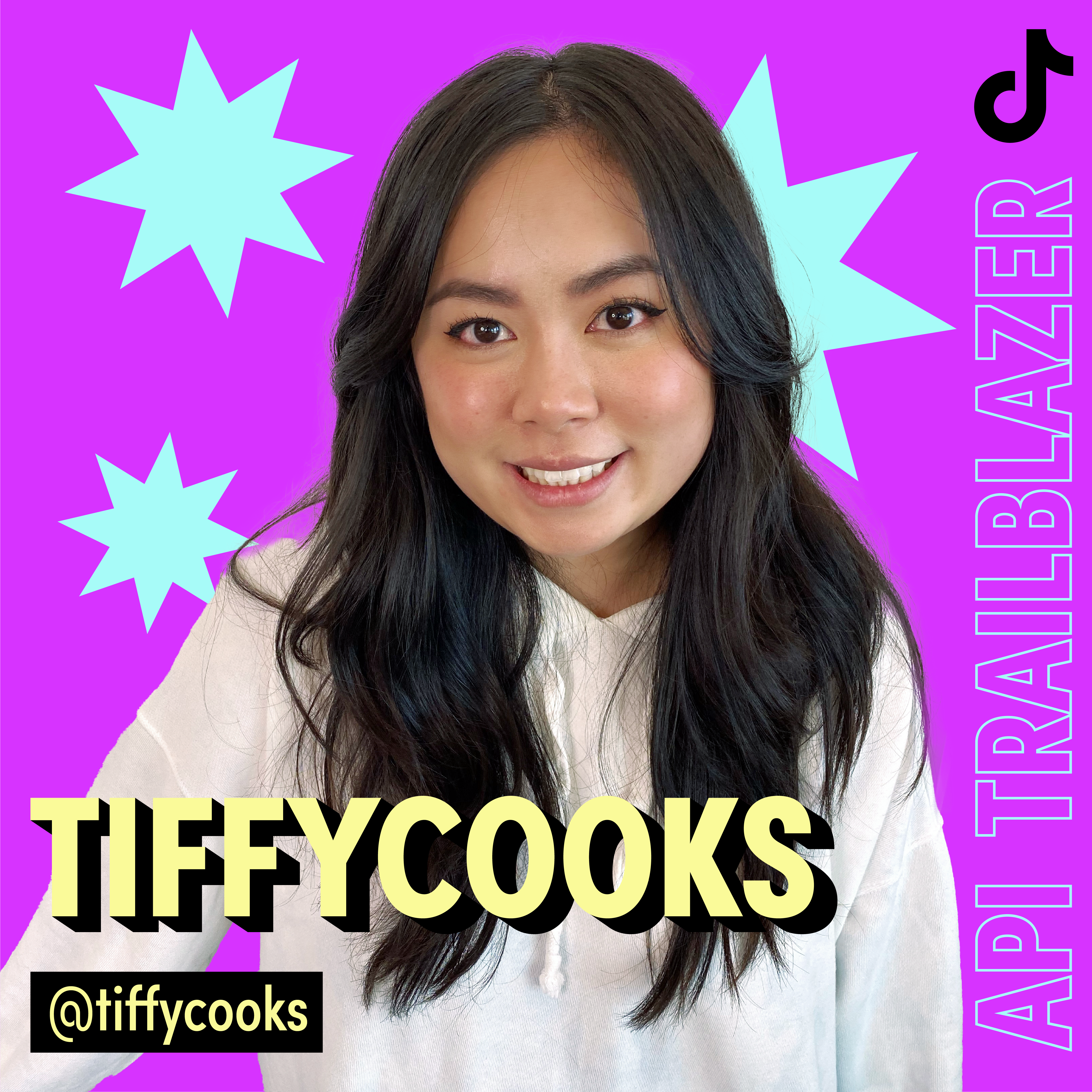 How has your culture influenced or shaped you?
I was born in Taiwan, a country with some of the best street food in the world. When I think back to my childhood, I remember all the fantastic restaurants my dad brought me to when I was young. My family members are also huge foodies – we used to wander around night markets every weekend and skip the last school period to try out new restaurants. Every summer, we would travel around Taiwan, exploring all the new "must try" dishes around the country. All of my best memories growing up involve food!
How do you celebrate the diversity and strength of the Asian community?
My food blog not only focuses on sharing how to make the recipes but also the history and story behind every recipe. I also work with local Asian-owned grocery stores and small businesses to help promote their brand. And I celebrate the Asian community by learning stories from people in our community and highlighting their talents.
What does Asian heritage mean to you?
I am being unapologetically proud of being part of the Asian community. It represents all the hardship our families went through to bring us here and how brave they are by building a future for themselves and their family in a foreign country.
How has the TikTok community inspired you?
TikTok has allowed me to turn my 11-year dream and passion into a full-time job. I am not only able to share my love for food, but I am also able to connect with like-minded creators who are also passionate about food and content creation all around the world. I am thankful that you don't need fancy equipment or crazy editing skills to share your recipes; all you need is a passion for food and hard work!
How do you support other creators in the Asian community and who are some Asian creators that everyone should be following/watching?
I have made so many friends from the Asian community on TikTok. Some of my favorite content creators are @stellanspice, @myhealthydish, @chez_jorge, @dvdnguyen, @dimsimlim, @leemargie_, and @foodwithsoy.