We're kicking off Black History Month in celebration of #BlackTikTok, an industry-defining community that is continuously originating, trailblazing, and trendsetting. Black creators inspire mainstream culture and continue to define what's next — from creating viral moments and pioneering new spaces in fashion and music, to advocating for others and organizing for a better future, they have always been at the forefront of innovation. Today and every day, we're here to celebrate #BlackTikTok.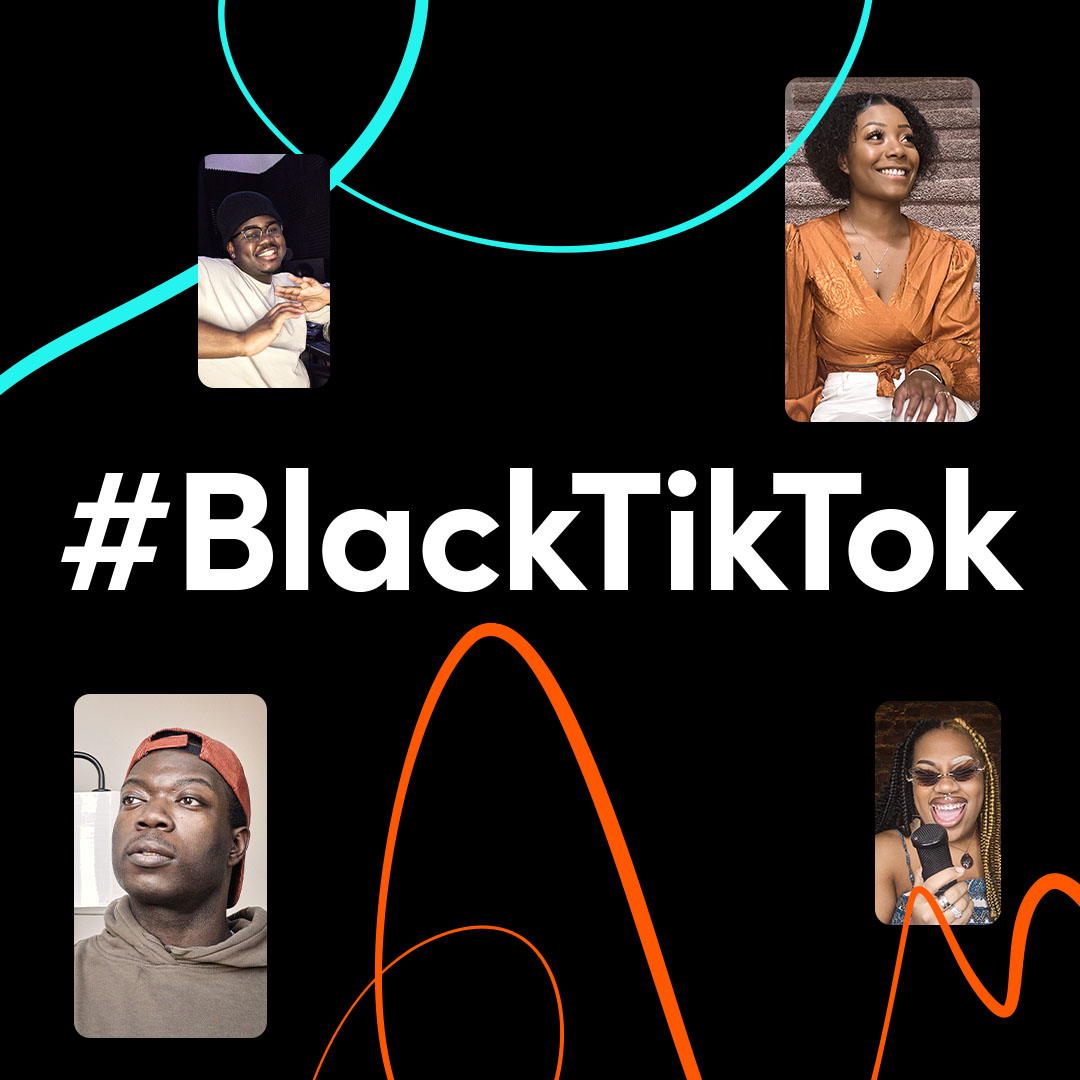 Throughout Black History Month and beyond, we're honouring the worldwide impact and brilliance of Black TikTok by spotlighting pioneers across the creator community. Our celebration of #BlackTikTok will include Black music playlists, new in-app stickers, stories highlighting this year's Black TikTok Trailblazers, and TikTok LIVE programming that spotlights Black creators making waves on and off the platform.
Our celebration of the #BlackTikTok community will feature a series of programs and in-app activities, including: Black music playlists, new in-app stickers, short-form stories highlighting this year's Black TikTok Trailblazers and TikTok LIVE programming that spotlights Black creators making waves on and off the platform.
2022 Black TikTok #Trailblazers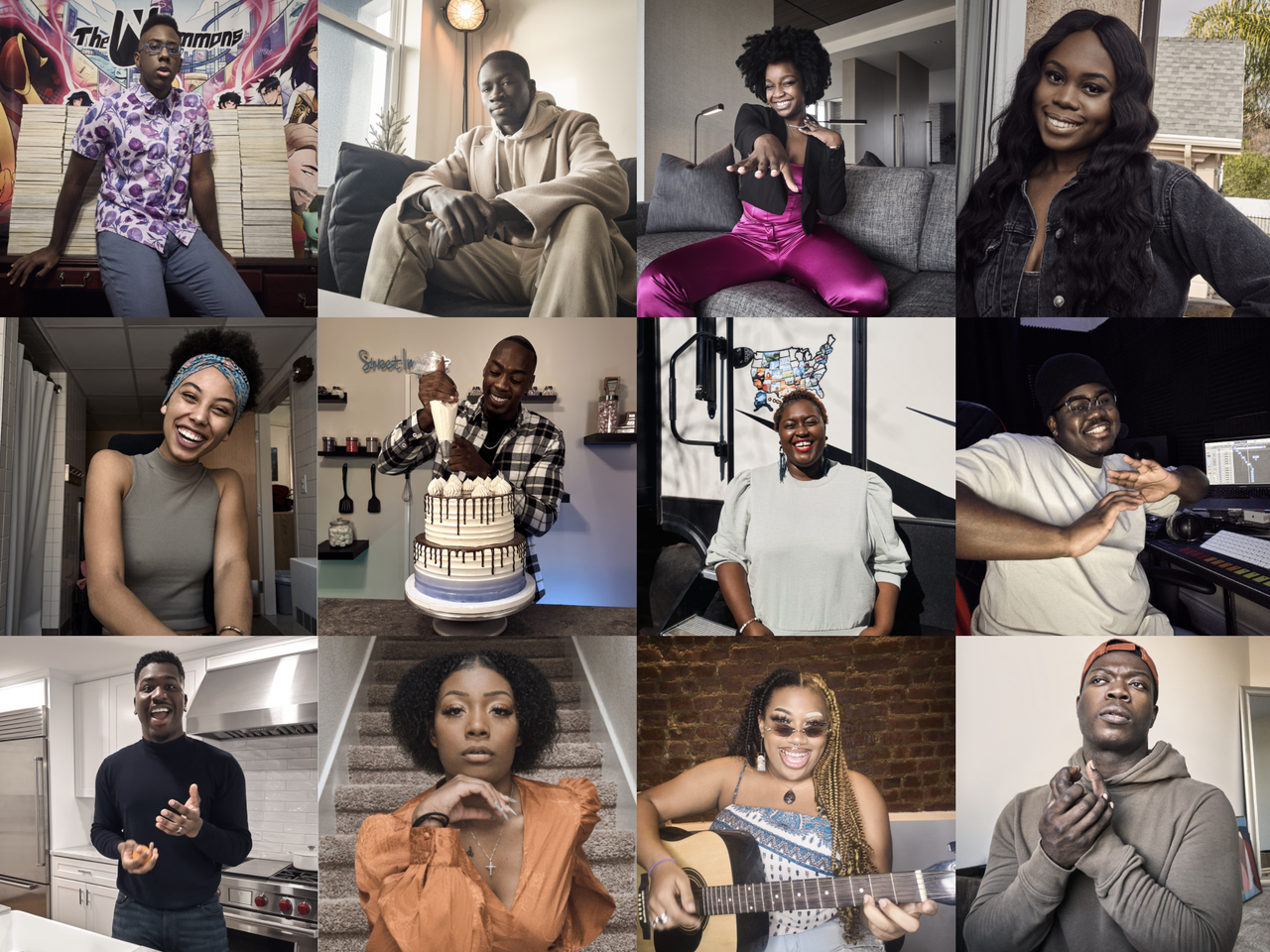 Images by TikTok/Yaw Asiedu
These creators are the next-generation of entertainment leaders, nominated by the TikTok community for their creativity, passion, and authenticity. Throughout Black History Month, our 2022 Trailblazers will share their stories and join us in celebrating the brilliance of #BlackTikTok. Toronto-based @yeahitsak, aka Akintoye Asalu, is one of 12 talented creators to make this year's list. A hip-hop artist who shares his unique lyrics and creative and groovy rap videos on TikTok, @yeahitsak's growing popularity on the app has inspired him to release his own music in early 2022. He will also be the first creator to be featured on a billboard at Scotiabank Arena in Toronto throughout Black History Month. Check out the full list of Black TikTok Trailblazers here.
#BlackTikTok - Behind the Hashtag
The TikTok community continues to drive the growth of #BlackTikTok content through popular hashtags including #BlackMusic and #SupportBlack. With almost 9.5 billion views globally, the #BlackTikTok community of creators and artists who #makeblackhistory every day include household names such as Jason Derulo, Will Smith, 2021 TikTok Trailblazers Kissy Duerré, Taylor Cassidy, Alexis Nicole Nelson, and more.

Starting tomorrow, you can share the stories of #BlackTikTok with all-new creative stickers. To feature Black History Month stickers, open the Stickers tray after filming and add them on top of your video.
#BlackMusic - The Sounds that Move Culture
At TikTok, we are proud to do our part to shine a spotlight on Black music and artists of all disciplines, to help give thanks for the joy and solace their art brings us all. During Black History Month and beyond we celebrate Black music, and musicians on the platform who are always at the vanguard of new trends.
Check out our sounds page for special guest playlists throughout February, featuring artists like Timbaland, Victoria Monet, Aluna, Pierre Bourne and Nija. Tap in with the hashtag #BlackMusic to join the celebration and discover music across genre-busting, chart-breaking hits from Lil Nas X or 24kGoldn, to soulful R&B from artists like The Weeknd or Amaarae, rock music from contemporaries like WILLOW and Fefe Dobson, and music from newcomers such as Smiley, Lu Kala and Pressa. Check out the tag #HipHop to view clips of live performances and enjoy the music of rap stars like Megan Thee Stallion, Gunna, Coi Leray, Saucy Santana, and many others.
#BlackTikTok LIVE - Join the Celebration
Kicking off on February 4th, TikTok will host a variety of themed LIVEs and programming each week, highlighting Black creators, musicians, businesses and organizations and celebrating those who are making an impact in the entertainment industry and in their community.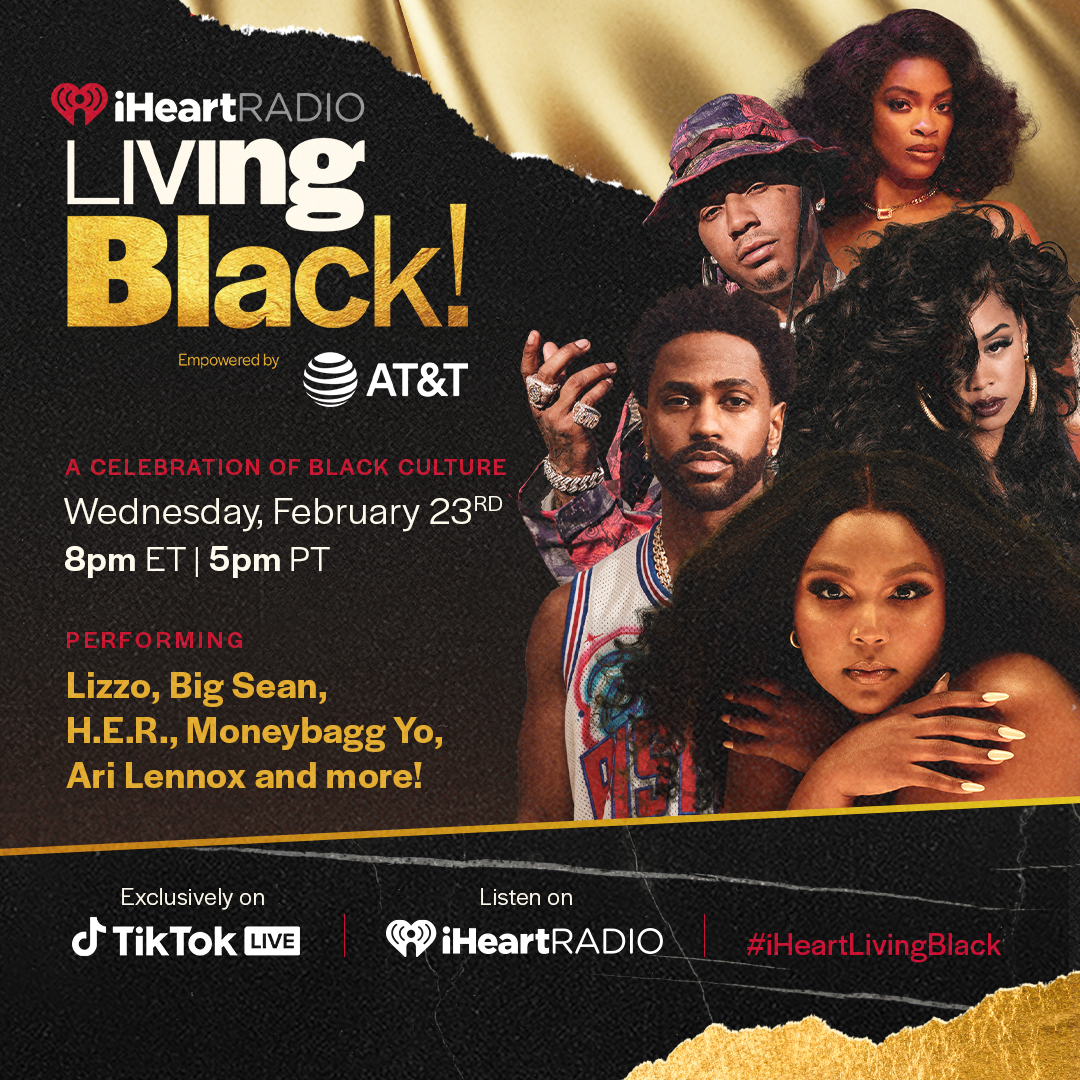 On February 23rd, TikTok will partner with iHeartRadio for iHeart Living Black!, a TikTok LIVE event celebrating Black Music on TikTok and beyond. Hosted by DJ Envy, the show will include an all-star lineup of performances from A-List talent including Lizzo, Big Sean, H.E.R., Lil Durk, Moneybagg Yo, and Ari Lennox, and will feature special appearances from Saweetie, radio personalities like Charlamagne and Angela Yee, actress Niecy Nash, and many more. Tune in on 2/23 @ 5pm PT/8pm ET on @iheartradio to view iHeartLivingBlack and help celebrate the culture.
Supporting the #BlackTikTok Community
The diversity of our community is what makes TikTok so dynamic and inspiring, and we're committed to supporting and elevating the individuals, businesses, and diverse voices who are driving culture, influence, and inspiration on the platform. In Canada, we have donated more than $500,000 to organizations working on digital literacy, mental wellbeing, and job skills training for Black youth. Our partners include Tech Spark who are building culturally responsive tech entrepreneurship programs for high schools, NIA Centre for the Arts to support their research on anti-Black racism in Canada, and the CEE Centre for Young Black Professionals.
@BlackTikTok - Follow the Community
We're looking forward to honouring and celebrating the excellence that is #BlackTikTok and sharing the stories of Black creators this month and all year-round. To stay up to date with the #BlackTikTok community, be sure to follow @BlackTikTok, a space dedicated to Black creatives and committed to highlighting the stories and content of Black creators who are shaping TikTok and culture. You can also check out the #BlackTikTok hub through the Discover Banner on the TikTok app to view upcoming events and highlights.