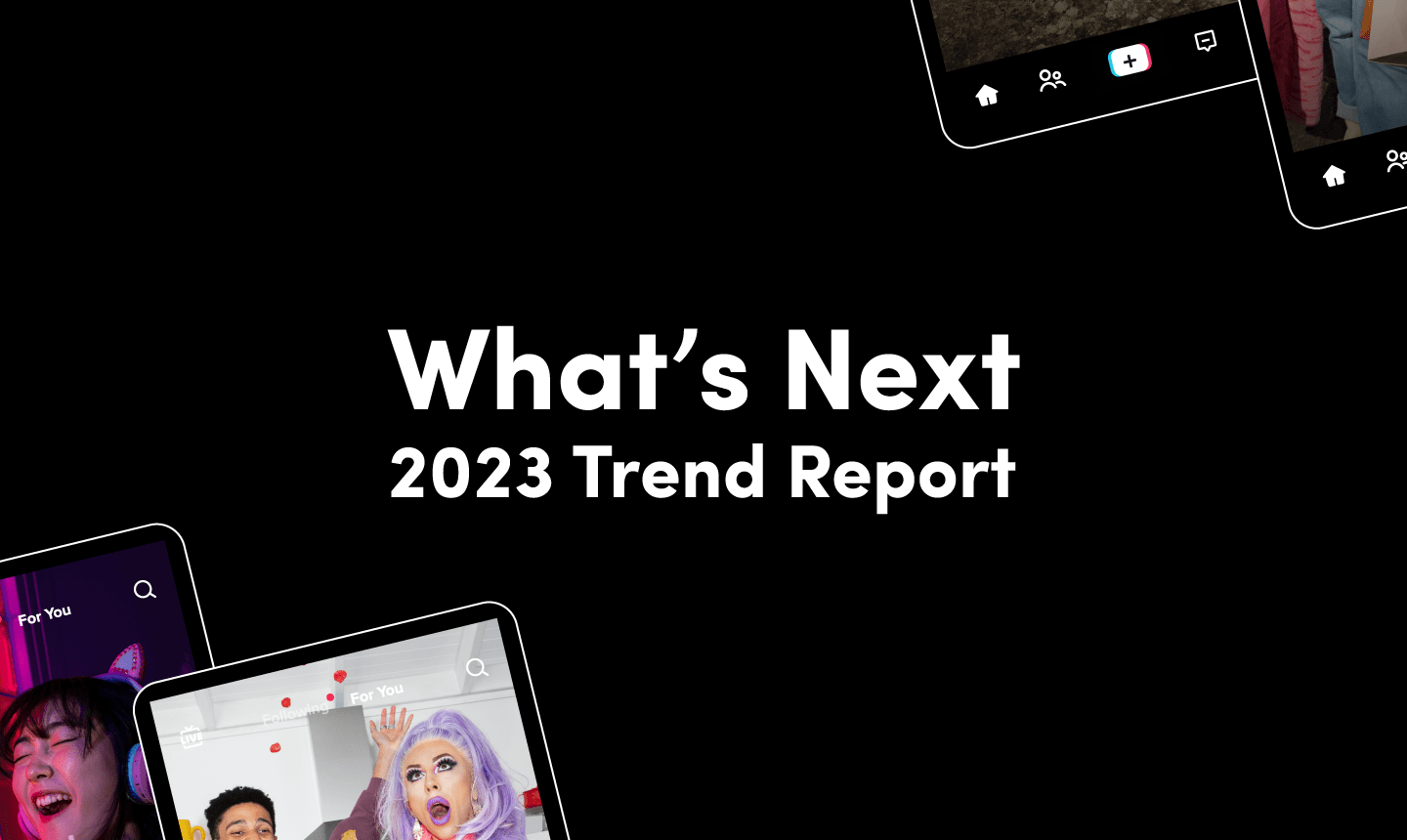 Throughout the last 12 months, the global TikTok community reimagined entertainment. They shared real, personal stories that brought communities together and helped others discover new ways of thinking. Brands of all sizes across the globe - from #TikTokMadeMeBuyIt favorites to global car manufacturers - have created all kinds of content on TikTok to engage their communities.
Today we're launching the TikTok What's Next Report 2023, our third annual trend forecast, designed to help marketers understand how consumers' wants and needs will change in the upcoming year and what that will mean for their strategies, both on and off of TikTok.
From fun to functional, this new report will focus on unpacking long-term TikTok-first cultural forces, the underlying signals that show how each of these come to life, and the implications for brands to succeed on the platform.
Sofia Hernandez, Global Head of Business Marketing for TikTok said: "2022 was the year people realized they didn't have to live their lives as they always have done - with different points of view and ideas transcending cultures on TikTok. Next year we're going to see more of this - as our communities get more confident and inspire positive change together. Against the backdrop of the increasing cost of living and its associated challenges, our What's Next report indicates people will be seeking new ways to achieve success, happiness and wellbeing - and TikTok will be a tool to help them find it."
You can view the full global 'What's Next' report here.
Its findings are consolidated into three forces - large-scale transformations that demonstrate how TikTok is shaping culture - and the relevant signals for each of these forces that show emerging behaviors and interests across vertical sectors. Based on research and behaviors we've seen on TikTok, we predict there will be three major trend forces underscoring this change:
Actionable Entertainment
Making Space for Joy
Community-Built Ideals
Actionable Entertainment
On TikTok, content is curated based on what communities find entertaining - in fact 4 in 5 users say TikTok is very or extremely entertaining(1). This means that when advertising messaging is delivered like an ad, but loved like entertainment, brands can see incredible business results.
In the US, e.l.f. Cosmetics tapped into the power of actionable entertainment and captured the community's attention with in-feed advertisements that felt fun, engaging, and native to the TikTok community. Working alongside their agency and TikTok marketing partner Tinuiti, e.l.f Cosmetics effectively doubled spending month-over-month and dropped acquisition costs for their add-to-cart strategy by 56%.
For brands, the most effective messages on TikTok are uplifting, funny and personalized, or entertaining their audiences. Brands can build on this entertainment value by using editing techniques like syncing sounds to transitions or adding text overlays - which are effective at keeping viewers' attention.
Making Space for Joy
There's no shortage of self-care advice and initiatives out there, yet people are still burning out. So they're seeking meaningful self-care amidst an endl