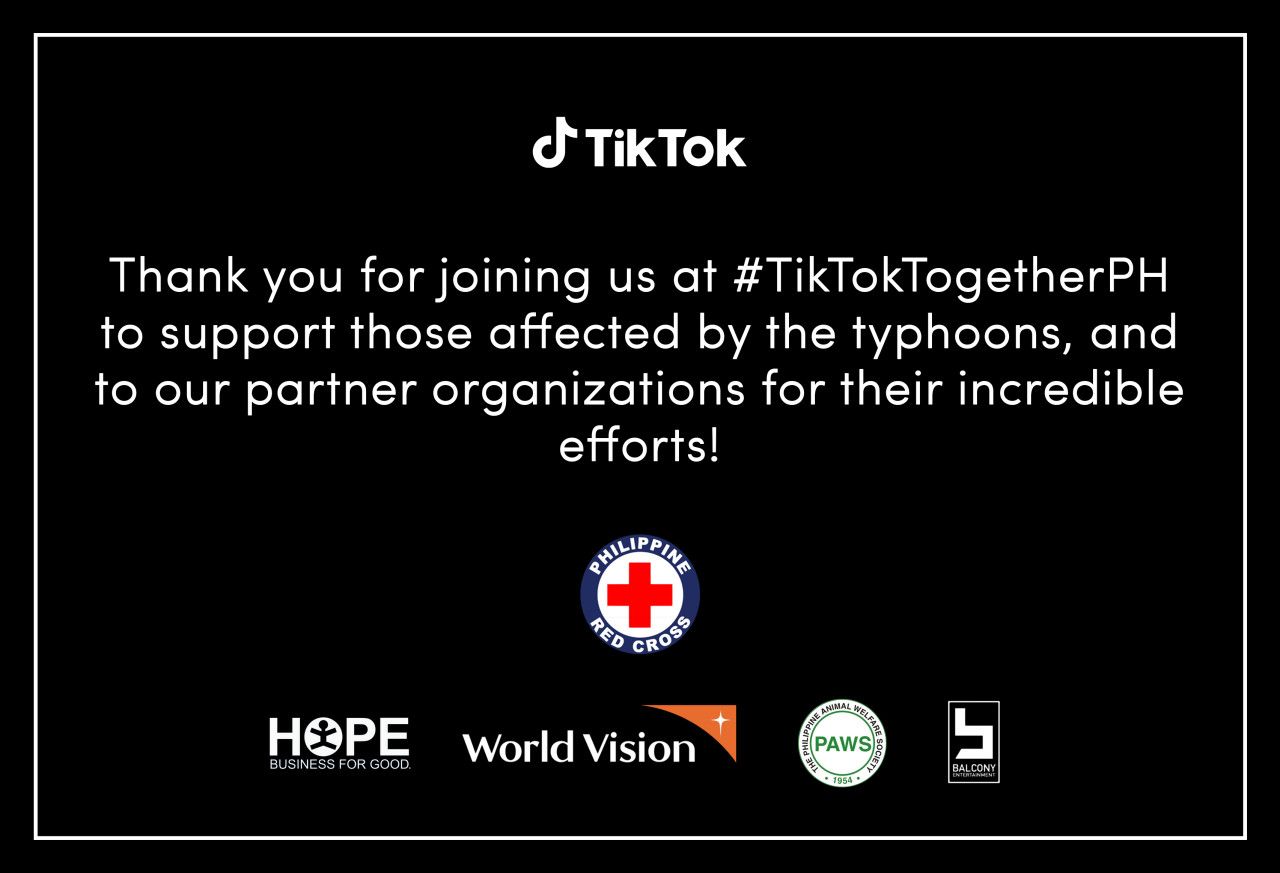 When two very strong consecutive typhoons devastated many parts of the Philippines in early November, we knew we had to do something. The Philippine team hustled to put together a disaster relief plan to help the millions of Filipinos affected by the typhoons get back on their feet, to bring joy and hope back in their lives.
First was a monetary donation amounting to US$150,000 to the Philippine National Red Cross to support the organization's on-ground rescue and relief efforts. The team also mounted #TikTokTogetherPH, a virtual fund raising concert featuring popular creators and local celebrities, with proceeds from TikTok Live gifts turned over to other partner organizations. TikTok supplemented the Live gifts funds raised up to another US$150,000.
We are thankful for the overwhelming support from the TikTok PH community of creators and for the opportunity to help the country during such a challenging time.
​