TikTok Shop, the e-commerce solution from the leading destination for short-form mobile video, TikTok, announces its Shopping Center tab feature that takes users straight to its shopping portal in one touch, presenting greater convenience for online shoppers and greater interaction with merchants.
Depicted by the shopping bag icon, this new tab feature opens up a familiar shopping interface where users can directly access anything related to their shopping activities. On top of the various products being showcased, they can view orders, access their shopping cart, set address and payment methods, and chat with merchants.
The products in the Shopping Center feature have been divided according to categories so that users can find what they are looking for quickly and easily, such as beauty, women's clothing, electronics, food, and more. Products highlighted are presented according to the users' habits and interests while using the app, creating an even more pleasurable and convenient experience for buyers while generating high demand among merchants with products that suit their customers' profiles. In addition, the top of the page also has prominent flash sale information and a countdown time, so users don't miss out on information about items that are on sale.
"TikTok Shop has a rapidly growing community, and our innovation and developments are meant to address the desires of sellers, merchants and creators to learn, discover and promote one another on TikTok. The Shopping Center tab becomes a natural extension of the users' journey from being entertained to learning something new and getting interested in buying. Consequently, this feature lets businesses grow to be discovered more easily and gain more new customers, leveraging the power of the TikTok community," explained Jonah Michael Ople, Seller Acquisition and Incubation Lead for TikTok Shop Philippines.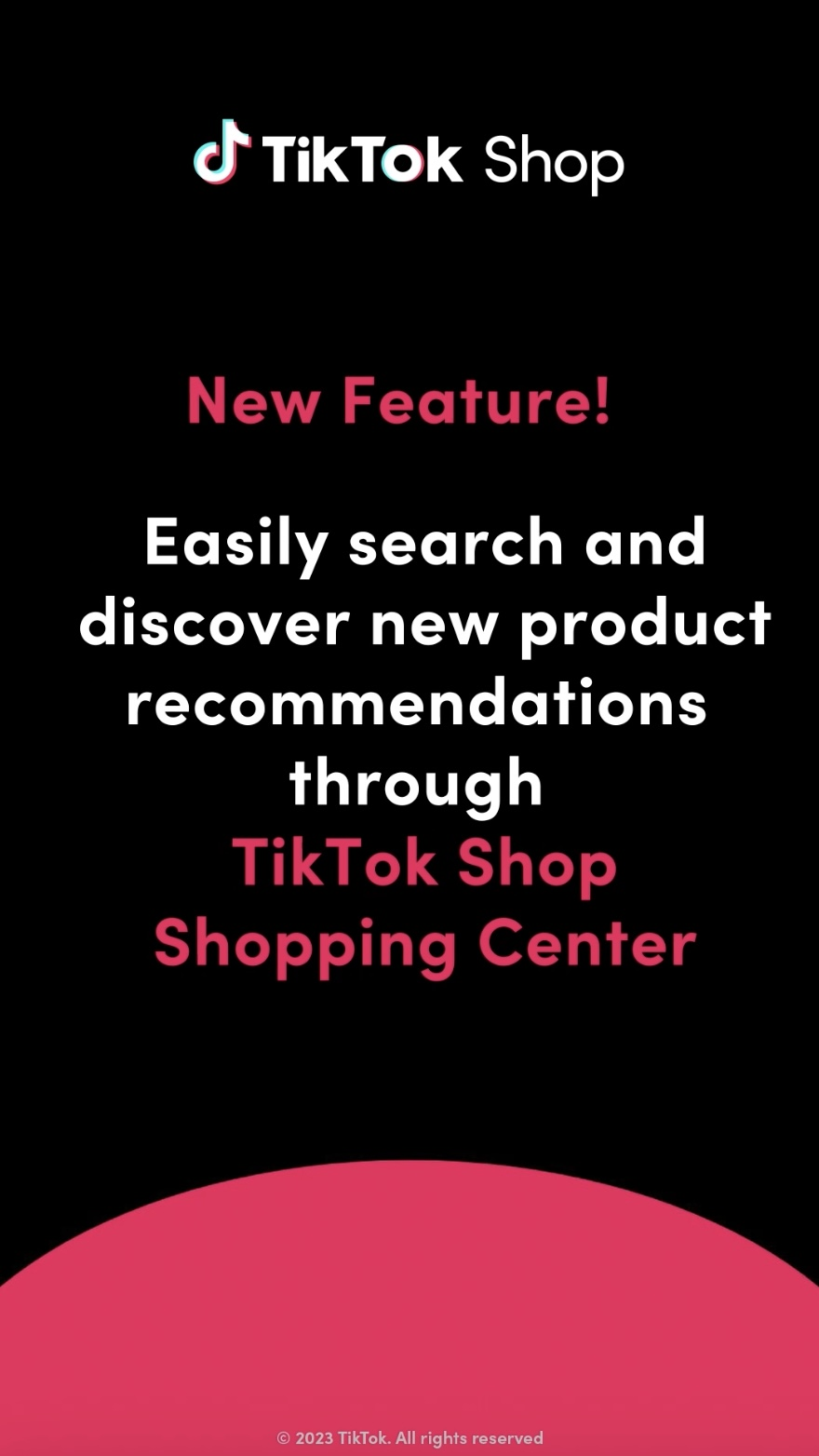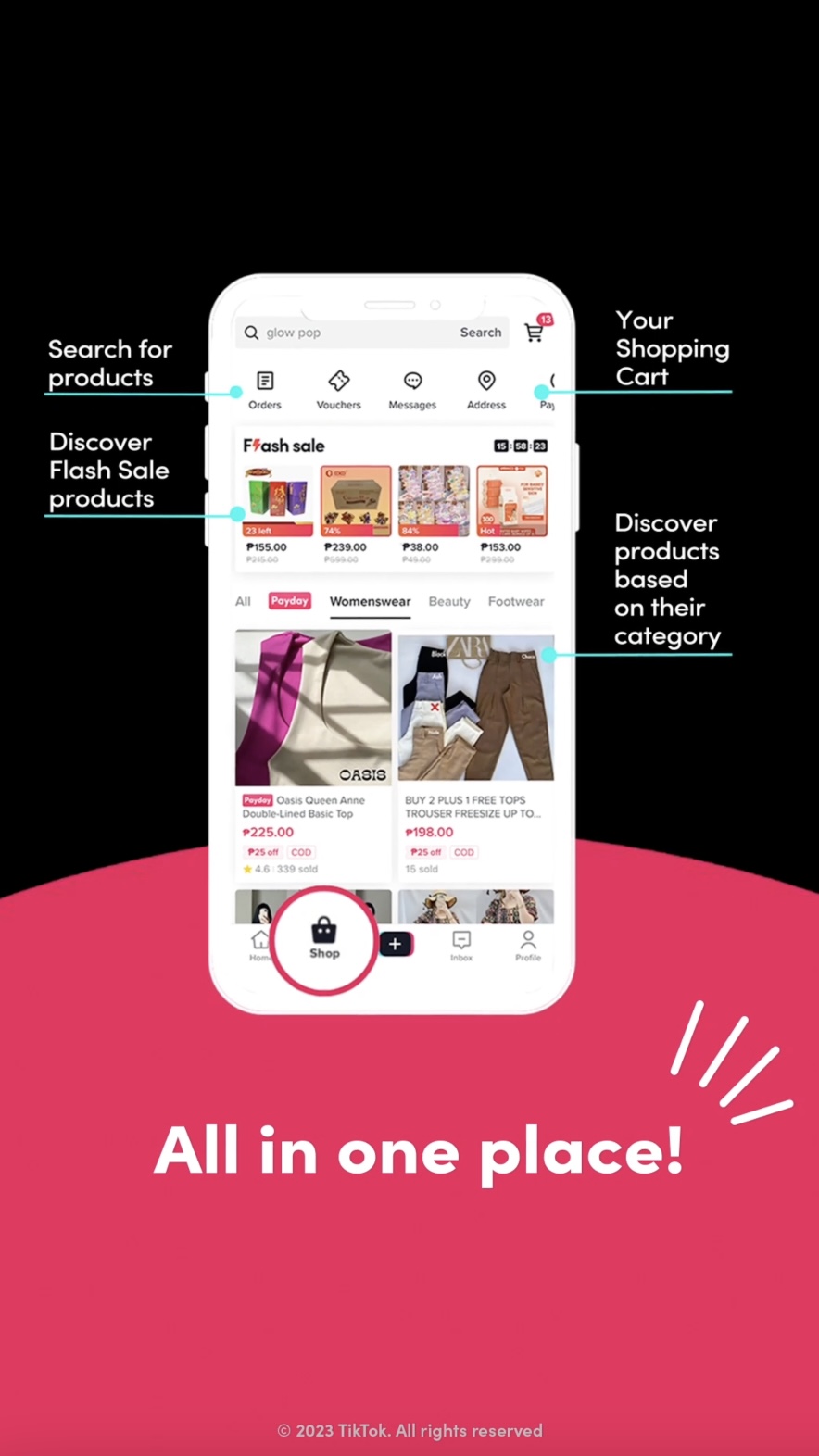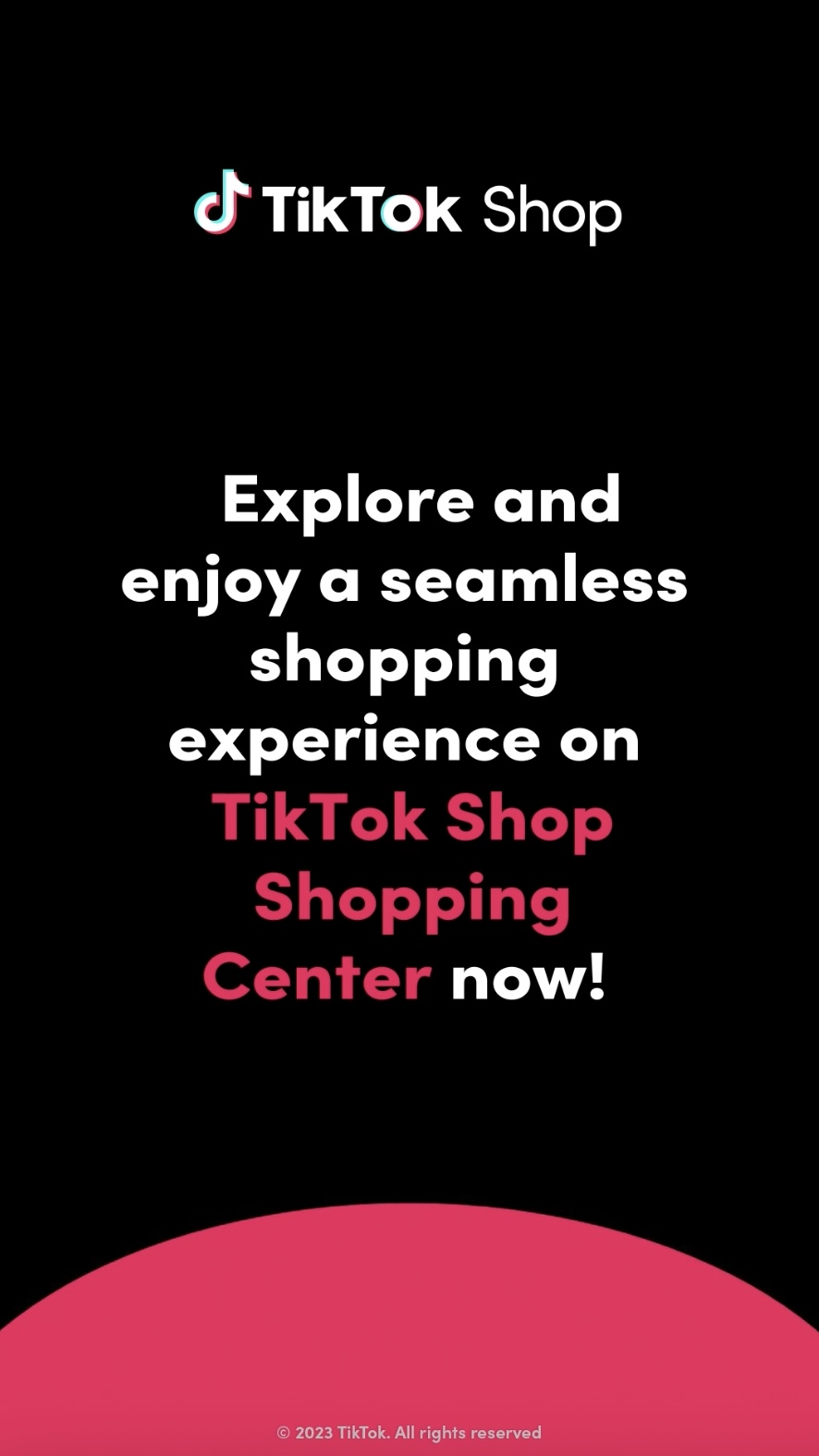 The new feature also exemplifies TikTok Shop's concept of "Shoppertainment", wherein brands and businesses can optimize their presence by providing entertaining and learning content and live sessions before inviting users into their shop. Ople states that hashtags like #budolfinds and #TikTokMadeMeBuyIt, with over 35 billion views, speak to how effective this approach has become. Likewise, the tag #TikTokShopShoppingCenter has started racking up views and engagements.
Local brands, merchants and creators are already leveraging on the newly launched feature to drive an enhanced shopping experience with TikTok Shop. For merchants, the Shopping Center feature provides flash sales