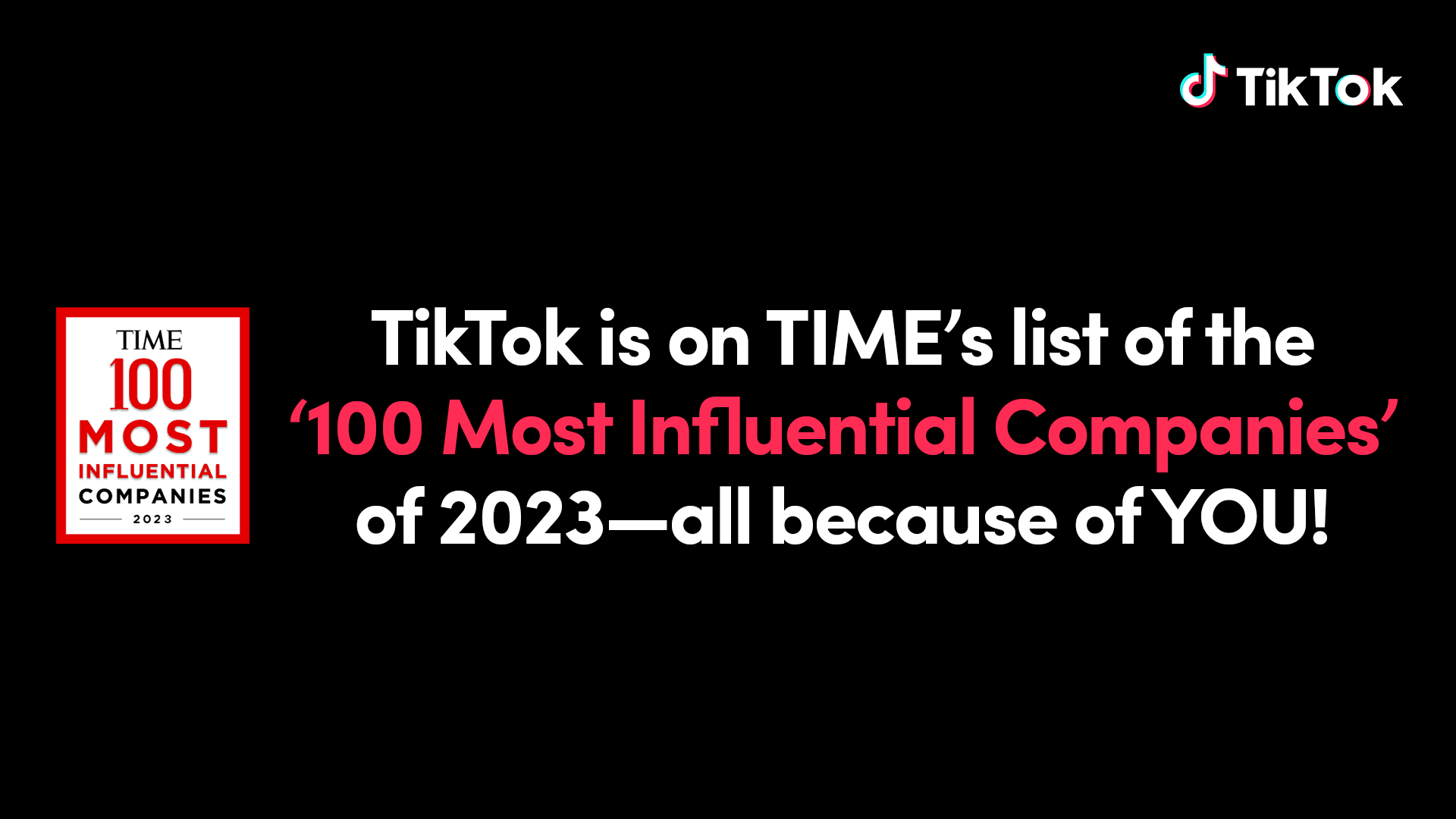 From life hacks to quick laughs, to trending tracks and bestsellers, to great finds from small businesses, TikTok is where more than 1 billion people around the world come together to be entertained as they learn, laugh, or discover something new.
Today, we're delighted to celebrate with our global community as TIME magazine has named TikTok among the 100 Most Influential Companies of 2023*. For the second year in a row, we're humbled to be a part of this list amongst some of the most inspiring and innovative companies in the world.
With this incredible honor, we want to celebrate YOU – the creators who inspire us, our employees who help us build everyday, the artists who launch chart-topping hits, the brands who help us discover and connect with products we love, the communities who lift us up, and all the TikToks that keep us laughing.
Thank you for being a part of our journey and helping make TikTok a truly special place.
– The TikTok Team
* To assemble the 100 Most Influential Companies 2023 list, TIME solicited nominations from its global network of contributors and correspondents as well as from outside experts. Then TIME editors evaluated each on key factors, including impact, innovation, ambition, and success. The result is a diverse group of 100 businesses helping chart an essential path forward.
See the full list here: time.com/100companies