Jain's 'Makeba' is the #1 Song of the Summer in the U.S.
Mae Stephens' 'If We Ever Broke Up' is the #1 Song of the Summer globally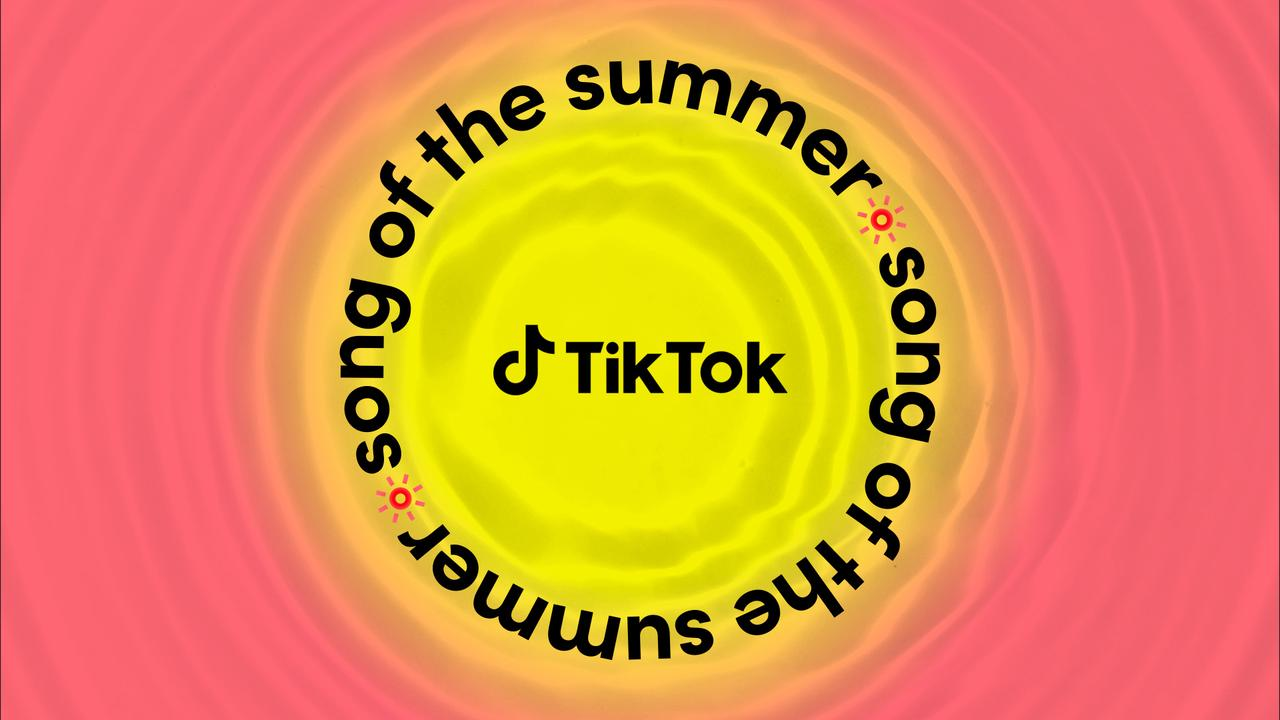 TikTok's Songs of the Summer 2023 is here - and the list is hot! ☀️🎶
All summer long, artists have been dropping some serious vibes and asking TikTok the ultimate question: "Did I just write the song of the summer?" 🔥🌞 As #SongOfTheSummer hits a scorching 5 billion views on TikTok, these sun-tinged pop bangers have been bringing pure sunshine to the music-loving community. 🌅🎵
Whether users around the world have been living their Barbie dreams, giving a second chance to Cupid or being transported to the galactic realm that is Planet of the Bass, the summer's biggest cultural moments have been popping on TikTok.
This year, our Songs of the Summer reflect the full spectrum of artistic talent around the globe on TikTok. From Doechii's meteoric rise with What It is, Puerto Rican rapper Myke Towers rocketing to success with globally trending song LALA, to the juggernaut that is Makeba by France's Jain, our community has embraced a truly diverse mix of talent and sounds. As well as providing a platform for the world's biggest artists to connect with fans, we're proud to continue helping emerging artists all over the world to launch their careers, like the incredible story of Mae Stephens who swapped supermarket shifts for TikTok stardom, topping our global Songs of the Summer list with her smash hit If We Ever Broke Up.
Top songs by video creations in the U.S.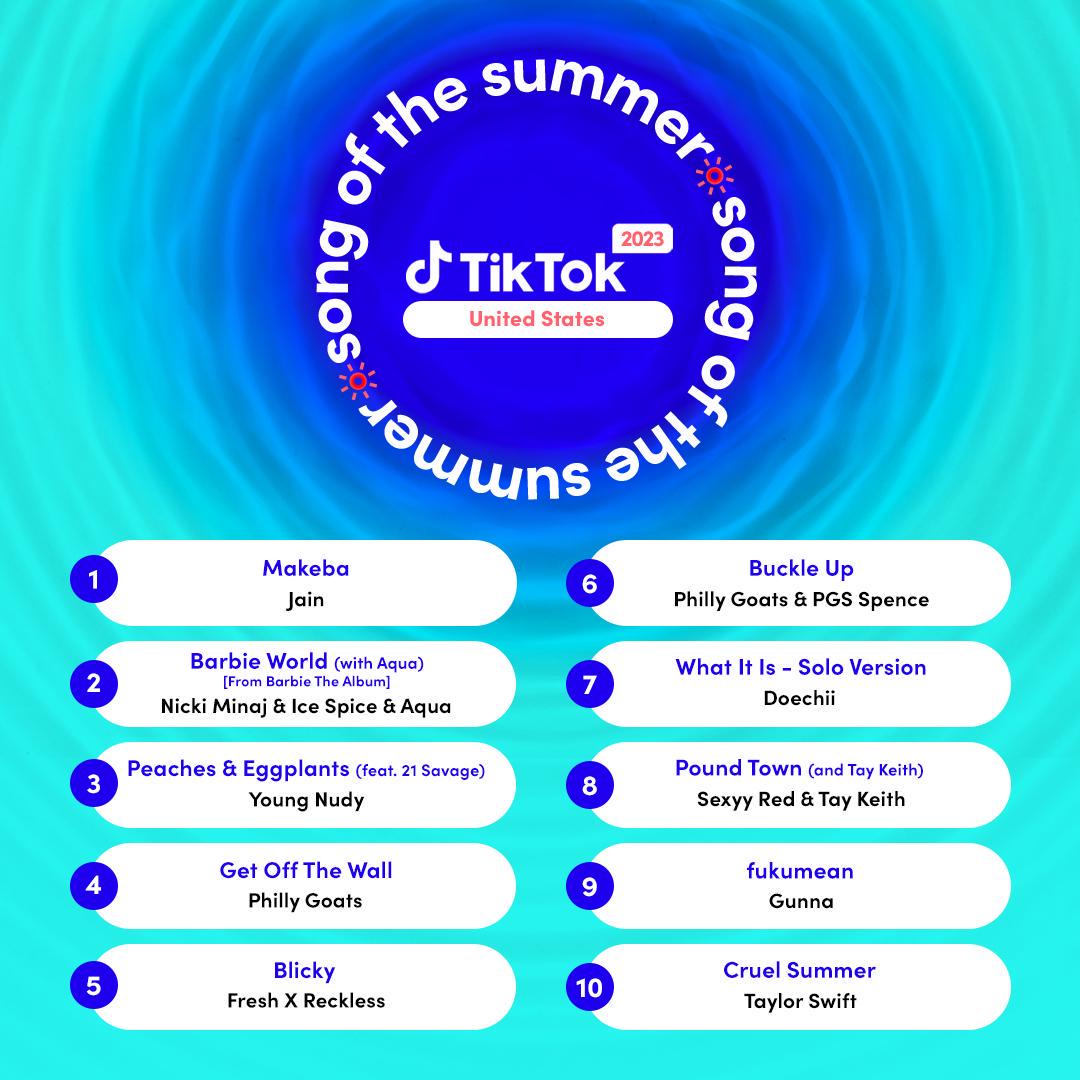 The incredibly catchy French hit, 'Makeba' from Jain (over 5M creations), is our number-one Song of the Summer in the U.S. The track which had a resurgence on TikTok over the summer thanks to @Sierrakai.1, further propelled by Bill Hader dancing in a box. The song was written as an ode to Jain's childhood and to pay homage to 'Mama Africa', Miriam Makeba, the South African singer and activist. Since its resurgence, creators have tapped the upbeat song for everything from showing off their outfits to sharing recipe videos, inspiring over 5M video creations.
Energetic hip-hop tracks were another theme of the summer. Rising Philadelphia "hipdance" trio Philly Goats, D Sturdy, Sou, and PGS Spence, released singles, Get Off The Wall and Buckle Up, which trended on TikTok thanks to their new style of high-energy club music. With over 3.4M video creations in-app combined, creators are using Philly Goats music to show off their latest dance routine or workout video.
Now, as we begin to say goodbye to care-free summer days, we're revealing the most popular TikTok tracks and artists that make up TikTok's Songs of the Summer 2023.
Top songs by video creations Globally
Mae Stephens said: "I am truly honoured to have the global number one spot for TikTok's Song of the Summer! I mean I'm speechless, I never imagined it to climb that far! It has been amazing seeing how many different creative ideas people have come up with through IWEBU's growth. I cannot thank everyone enough who has supported the song, streamed, shared and given it a little boost! You are incredible and I am so thankful. It proves that TikTok can really take someone and boost them so far! It is one of the most crucial parts of industry growth today! :)"
Paul Hourican, Global Head of Music Content & Partnerships at TikTok said: "You can never predict what's going to be TikTok's Song of the Summer and that's the beauty of the platform. It's been another summer of discovery with our community embracing a diverse mix of genres, sounds and incredible new talent. Mae Stephens is a fantastic new artist with an amazing success story, whose music has travelled from the UK to Asia and beyond, and made her track 'If We Ever Broke Up' a global phenomenon. It's given us a summer to remember, along with brilliant music - both new and rediscovered - from the likes of Myke Towers, Jain, and Ariana Grande, who have all had incredible success after connecting with the community on TikTok."
*TikTok's Summer Songs are ranked by total creations over Summer 2023