By Kudzi Chikumbu, Director of Creator Community, TikTok US
This week, TikTok hosted our first-ever TikTok #MakeBlackHistory Summit for Black Creators. During the #MakeBlackHistory Summit, over 100 Black creators joined us in Los Angeles for two days of community building, inspiration, learning, and fun. The event featured performances by a top artist with a viral song on TikTok, discussions with celebrities and industry executives on the importance of cultural content creation, and working sessions focused on career development, personal branding, and more.
It's always important to us to recognize, uplift and invest in those on our platform who are driving culture and creativity. Attendees of the summit included @shreksdumpster, whose vivid imagination always shines through her content, and @king.science, whose account is a testimony to the magic that happens when talent, creativity, and artistry collide. TikTok is proud to honor such an amazing group of creators who are contributing to community on the platform. Their stories help us understand how TikTok can continue to innovate and build products that have lasting impact.
We believe that TikTok, at its best, creates opportunities for users to create content that resonates with others and helps them build a stronger community. We recognize that for many users TikTok allows them to showcase their creativity and reach new heights, and it's important to us that we are celebrating the diverse voices that exist on the platform.
Building and supporting community is at the heart of everything we do at TikTok. At the kickoff dinner on Thursday evening, we welcomed the creators before businesswoman and entrepreneur Tyra Banks spoke to our guests about fostering an environment that encourages inclusivity allows users to feel comfortable creating, and ultimately sharing, their authentic selves.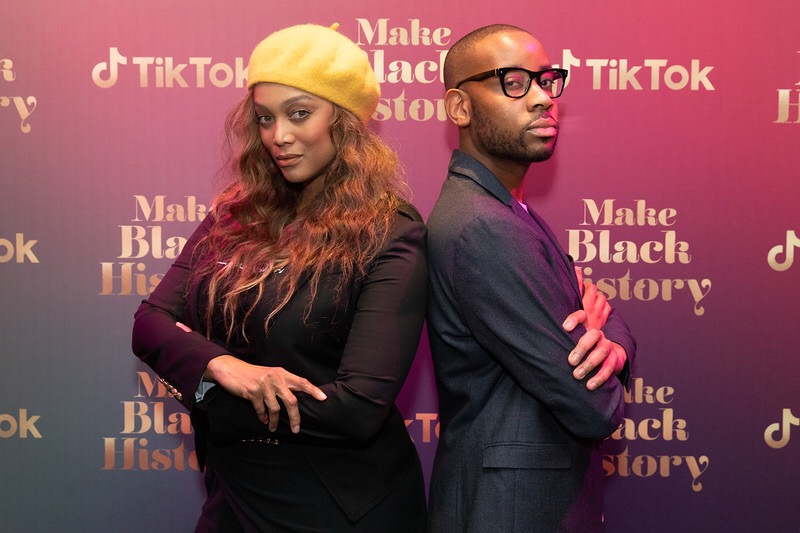 Iconic actress and entrepreneur, Tracee Ellis Ross was interviewed on stage by creator Drea Okeke aka @Dreaknowsbest. Tracee spoke to attendees about how she built her successful personal brand by being true to herself.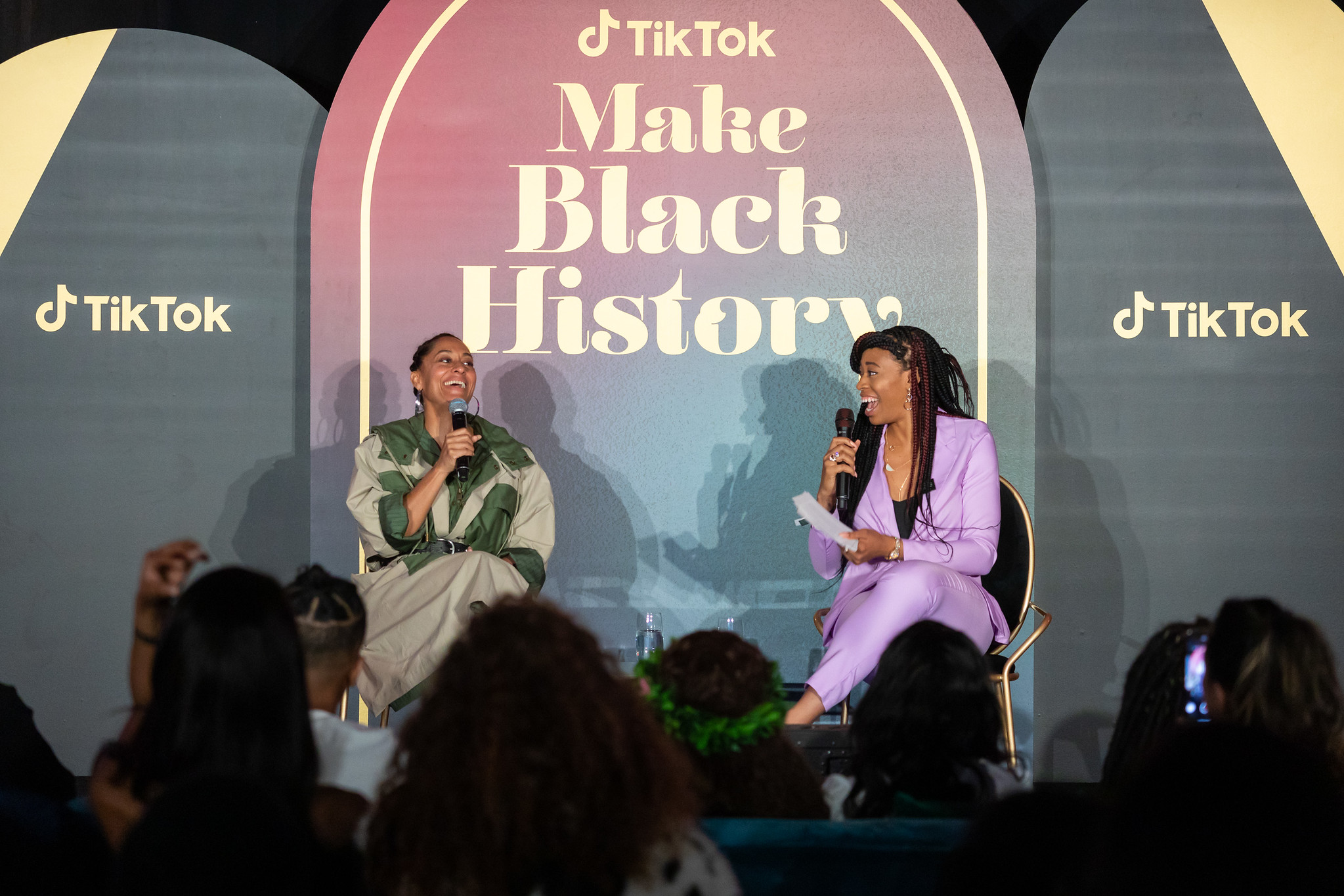 "I've tried to be other people for so long, but I realized that I do me best." - Tracee Ellis Ross, before filming her very first TikTok:
Another surprise speaker appeared at the summit - actor, musician, business executive, and television show host, Nick Cannon shared how hard work, coupled with adopting visualization exercises early in his career, allowed him to score roles on TV. Nick emphasized to the creators the importance that personal reflection can have in helping them reach their goals.
"Spend time with yourself, that's when your creativity really takes place." - Nick Cannon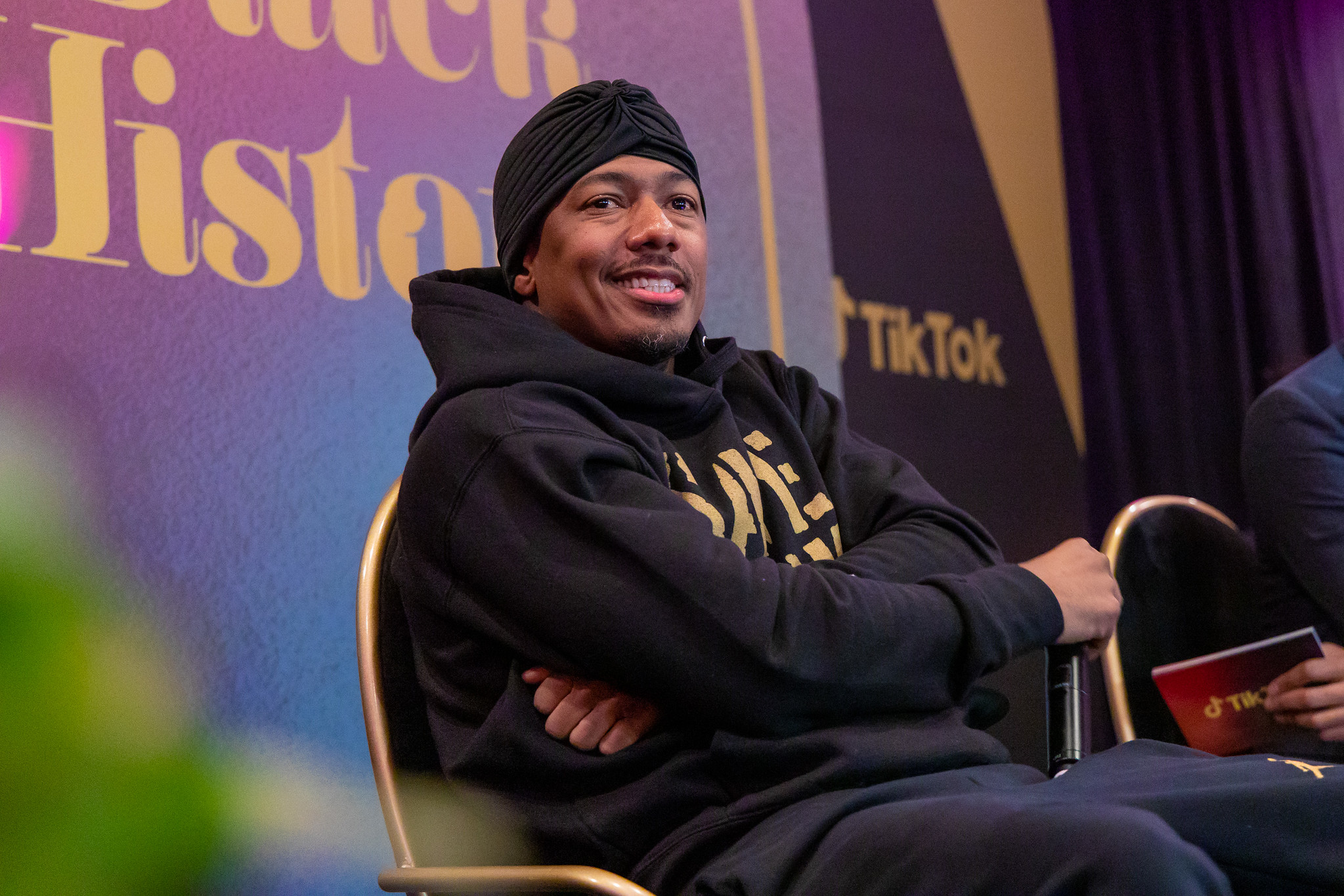 A commitment to introspection and intentionality is also what propelled Tunji Balogun (Executive Vice President, A&R at RCA Records) and Robi Reed (Vice President of Talent and Casting, Original Programming at BET) to success. In a fireside chat moderated by Isabel Quinteros, who manages Music Partnerships & Artist Relations at TikTok, the two spoke to the creator audience about how to become the most successful version of themselves—something Tunji and Robi attribute to fueling their successful careers in the entertainment industry.
"Always be ready because you never know when your chance will come." - Robi Reed
"Never underestimate anyone, especially yourself." -Tunji Balogun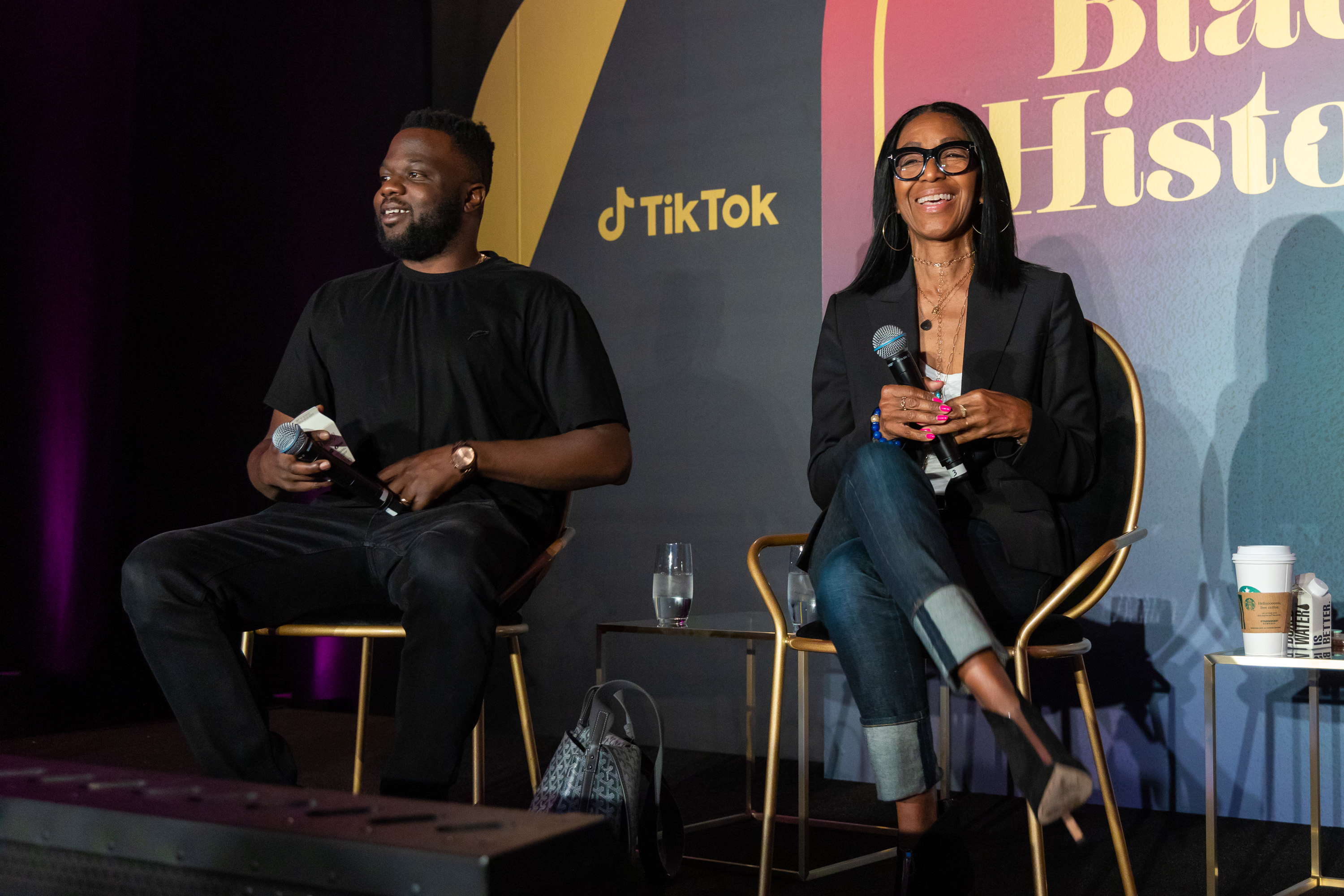 In the afternoon, the creators were treated to a discussion from their peers, @brycexavier and @mahoganylox, with entertainment and social media talent managers Gigi Harville and Christina Bachelor about how creators can achieve breakthrough success on TikTok. Bryce credits his success to determination and consistency. "Along with doing content, it takes a lot of energy to focus and make sure the quality is there," he shared. Meanwhile, the managers stressed the importance of removing fear. Christina urged the attendees to "take out the words I can't and put in the words I will try."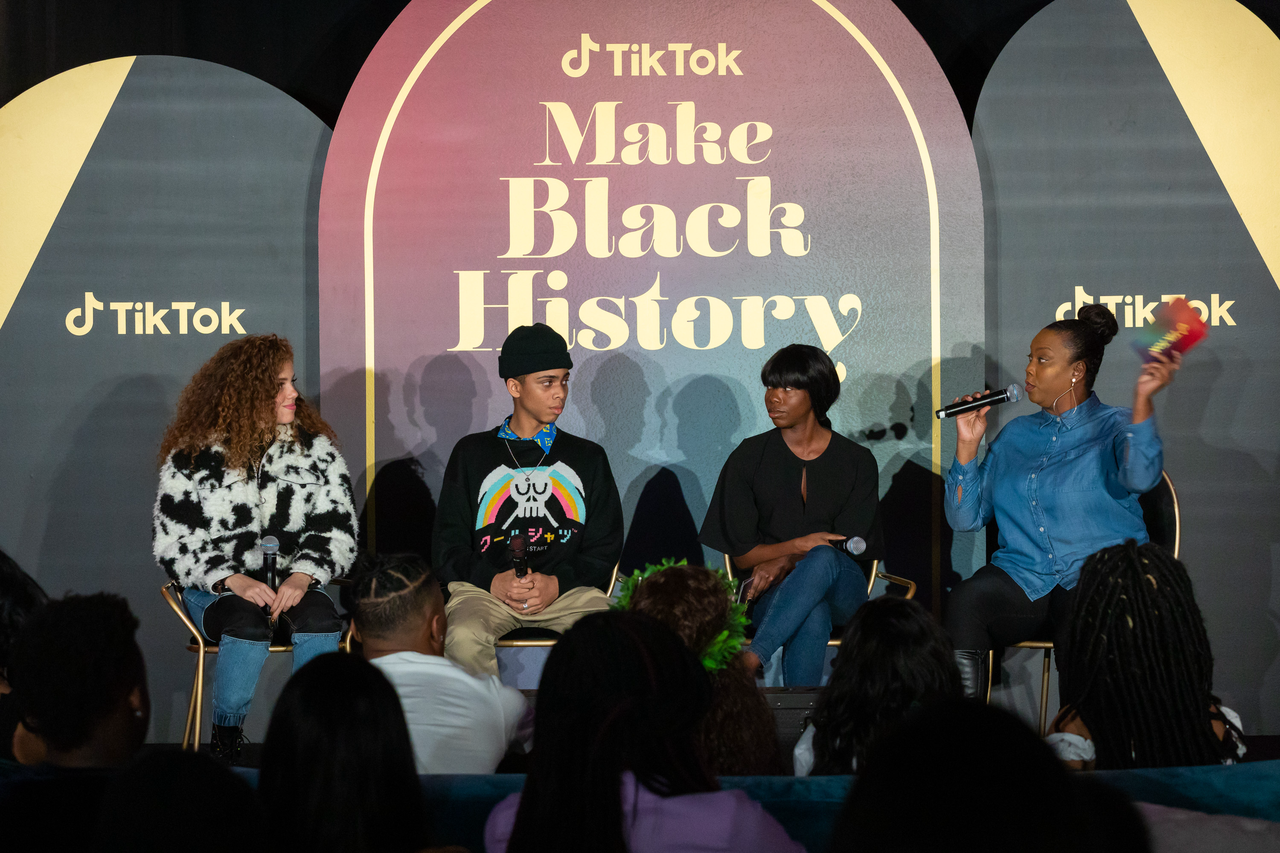 At the end of the panels and sessions, a few creators got onstage and bravely shared their fears, their learnings, and their goals for the year ahead and received an overwhelming amount of warmth and encouragement from the other creators.
The night opened with a gala dinner where actor, comedian, and activist Terry Crews gave a keynote speech imploring the audience to hold tight to their imagination.
"No one can replace your creativity, your creativity is you." - Terry Crews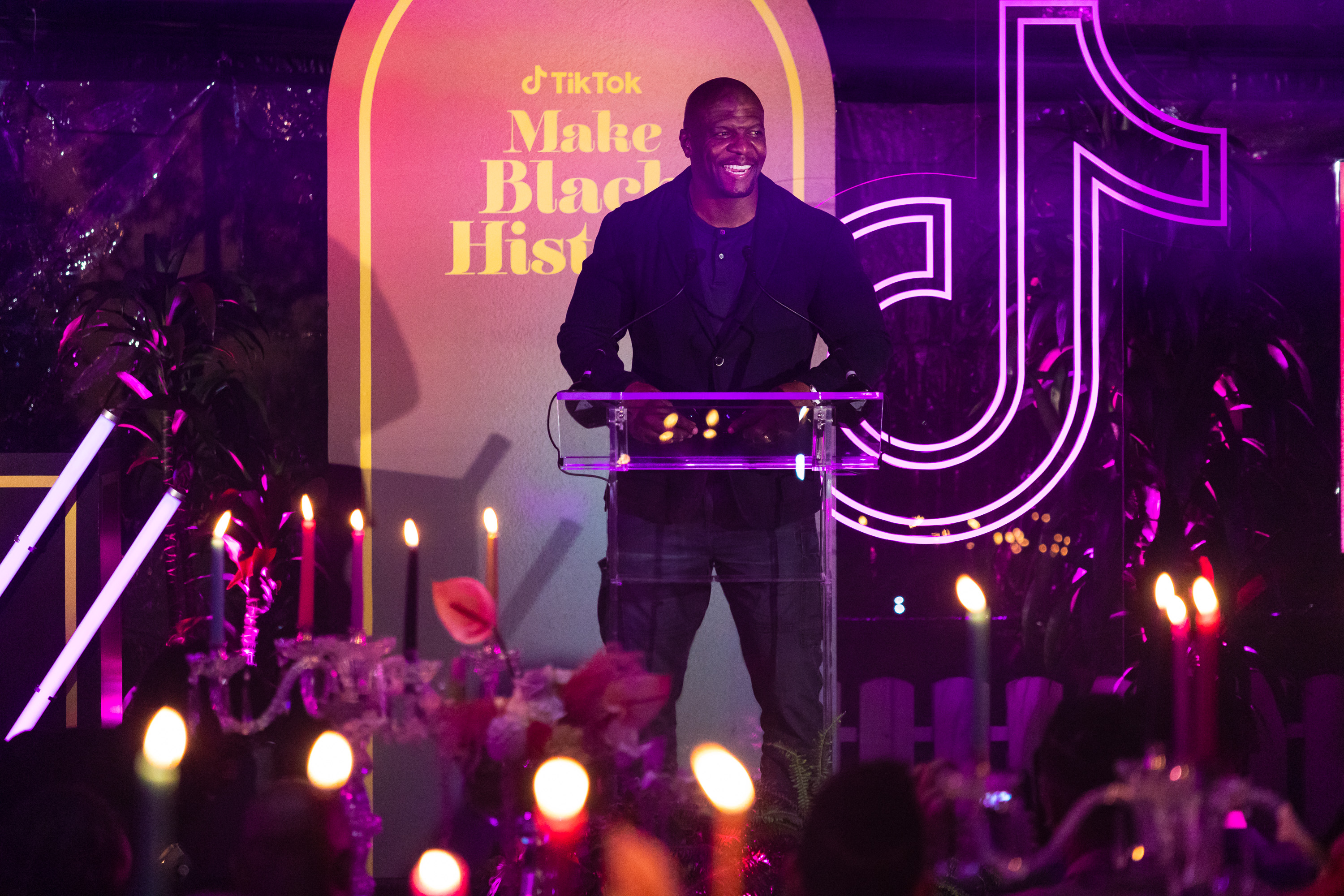 The gala ended with a a special private performance by artist Doja Cat, who sang her hit "Say So" as everyone in the room danced and cheered along to the song, which has become a viral trend on the platform.
The #MakeBlackHistory Creator Summit was an amazing opportunity for us to support this thriving, talented community. Thank you to the guest speakers and performers for their enthusiasm and kindness, and for sharing their invaluable expertise. And a very special thank you to the Black creators who are inspiring joy and creativity on TikTok for everyone. We are honored to celebrate these individuals and look forward to continuing to grow with the community.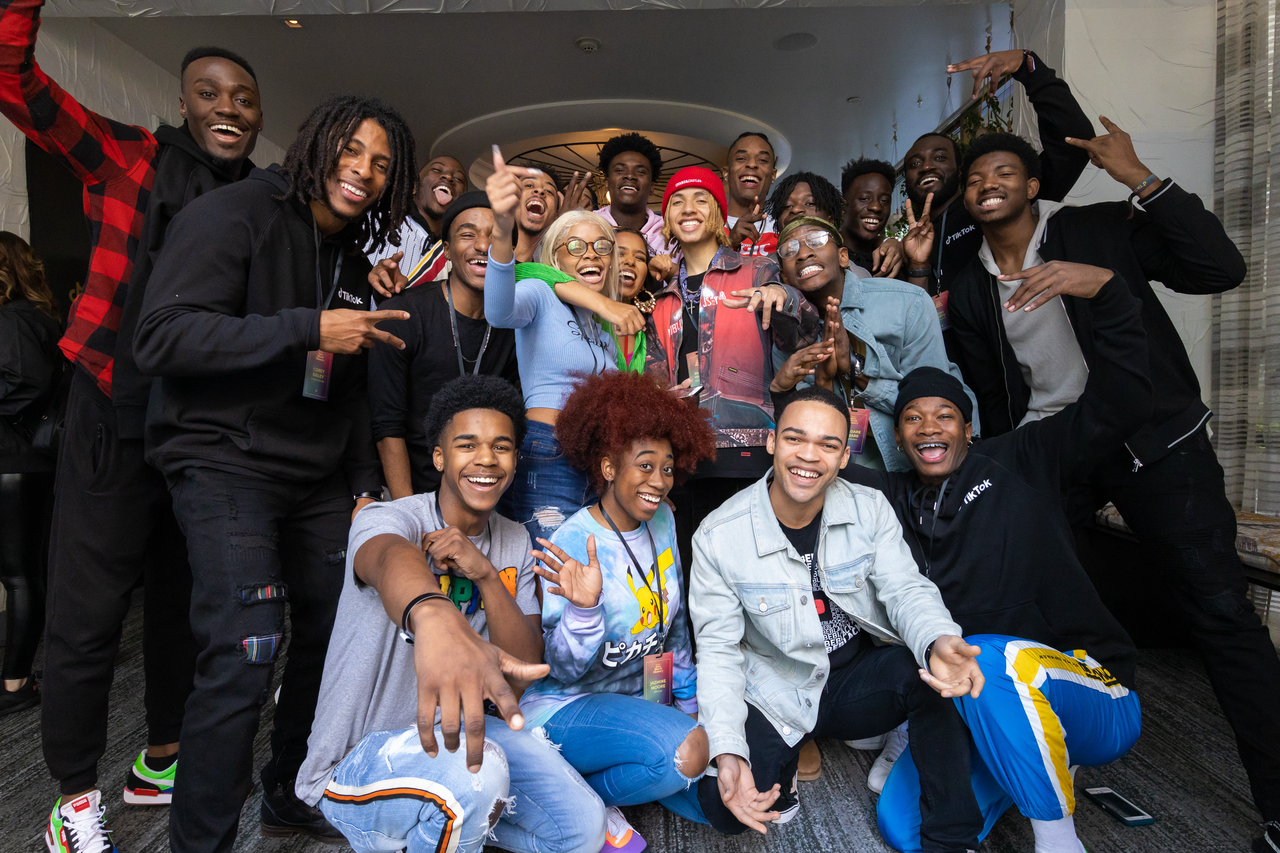 Many thanks to the partners, @puma, @fentybeauty, and @beatsbydre who provided swag for the creators to wear throughout the weekend. And an extra special thanks to Isabel Quinteros, who not only co-developed this creator summit and developed the music programming for it but also used her incredible understanding of the importance of diversity to help execute an event that helped creators feel seen, valued and celebrated.