Latinx music and culture are an integral part of the TikTok ecosystem. To demonstrate TikTok's continued commitment to Latinx music, culture, artists, creators and, community, we are thrilled to announce the launch of our Spanish Sounds Page dedicated to Spanish-speaking users in the US!
Launching today, in conjunction with the Latin GRAMMYs ®, this library will be a premier destination for Latinx music and artists on TikTok to reach Spanish-speaking users in the US in a meaningful way.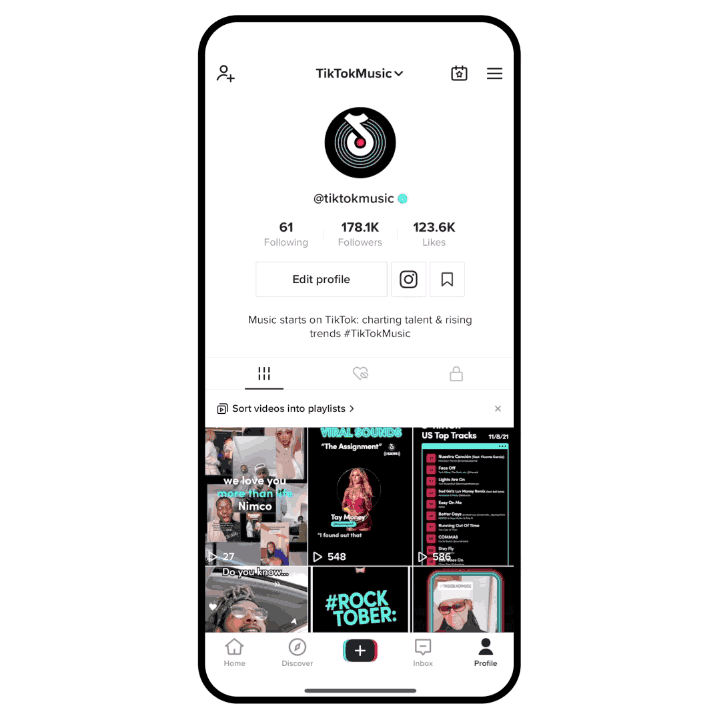 The Spanish Sounds Page is accessible to all users in the United States who have their mobile OS or TikTok app language settings set to Spanish. The page will feature many familiar staple playlists such as TikTok Viral alongside an expanded array of playlists dedicated to Latinx music, trends, and sub-genres such as Artistas en Ascenso, Latinx: Mujeres, Tropical, Latin Indie, Bachata, TikTok Baile, Regional Mexicano, Orgullo (LGBTQIA+), and more.
Latin GRAMMY Playlists on The Sounds Page
Within the Spanish Sounds Page, TikTok will launch four dedicated Latin GRAMMY playlists featuring all nominees across four categories (Record of the Year, Album of the Year, Song of the Year, and Best New Artist).
No stranger to the platform, J Balvin shared his excitement for the Spanish sounds page: "I'm so grateful to TikTok for consistently supporting me and helping spread Latin culture across the globe, he said. "from my TikTok LIVE performance this fall to being the first artist to have their own playlist on the platform, they've been such great partners in my effort to continue to push Latin culture forward and I appreciate them being willing to take this journey with me."
The Latin GRAMMY® playlists will be featured in the main section of the Spanish Sounds Page alongside fifteen additional evergreen playlists dedicated to Latinx music from Reggaetón and Regional Mexican to Indie and Latin Pop.
The power of Latin music on TikTok was evidenced last week as Monsieur Periné's "Nuestra Canción (feat. Vicente García)" became the #1 trending song on TikTok fueled by a trend where creators do a flapper-style dance along to the track. A testament to the diversity of Latinx artists and music flourishing on the platform, the duo expressed their enthusiasm and appreciation for the continuous support from TikTok community: "It has been incredible to see how millions of people around the world connected organically with "Nuestra Canción" and our music, says Monsieur Periné, Top TikTok Creator "We have received a lot of love with each video, song and experience that you share with us. The spontaneity of what happens on TikTok is as powerful as the real connection in a show - it crosses cultures, generations and connects with the hearts of the people who want to share
In addition to the Latin GRAMMY® playlists, two creators, @LouieMcFly and @E_heman, from TikTok's Latinx evergreen Creator Community #CasaTikTok will be on-site in Las Vegas this week for the 22nd Annual Latin GRAMMY Awards®. The creators will be capturing content with Latin GRAMMY®-nominated artists at the official TikTok Creative Suite and sharing their experience on @tiktokcreators.
Be sure to explore the Spanish sounds page full of Latin GRAMMY® - themed playlists and check out the 22nd Annual Latin GRAMMY Awards® airing LIVE on Thursday, Nov. 18 at 8 p.m. ET/PT. You won't want to miss all of the exciting Latin music content the Latin GRAMMYs ® and the new TikTok Spanish Sounds Page have to offer.