The TikTok community has truly come together this year to bring sunshine and positivity to those around them – through comedic relief, artists whose music inspired dance challenges the world round, and everyday acts of kindness captured in delightfully heartwarming moments. On this Giving Tuesday – a globally recognized day of giving – we're partnering with our community in celebration of #GivingSzn, a monthlong in-app celebration of generosity and goodwill featuring LIVE programming from creators and non-profit organizations, including fundraisers and community-rallying moments.
Supporting our community in tangible ways
We've always believed that TikTok can make a positive impact on the world and we're committed to playing our part in bringing that vision to life. To kick off #GivingSzn, today we're announcing a donation of $3 million in funds and $1 million in advertising credits to a diverse group of non-profit organizations that support a range of causes our community cares about. From animal welfare to social justice, world hunger and the environment, the TikTok community is passionate about making the world a better place. The funds provided by TikTok will support these organizations as they raise awareness for their causes and develop educational programs. A full list of the organizations is on our #GivingSzn web page.
Tonight, #GivingSzn programming launches with a TikTok LIVE stream fundraiser benefiting American Dance Movement, hosted by Charli D'Amelio. Charli recently made history by becoming the first TikTok creator to reach 100M followers. To celebrate this milestone, we partnered with Charli on the "Charli D'Amelio Dance Grant" and donated $100,000 to American Dance Movement. During her LIVE stream, Charli will announce some of the local ADM community programs that will receive the grant and will also build upon the donation through a LIVE fundraiser. Viewers are encouraged to donate through the LIVE donation sticker.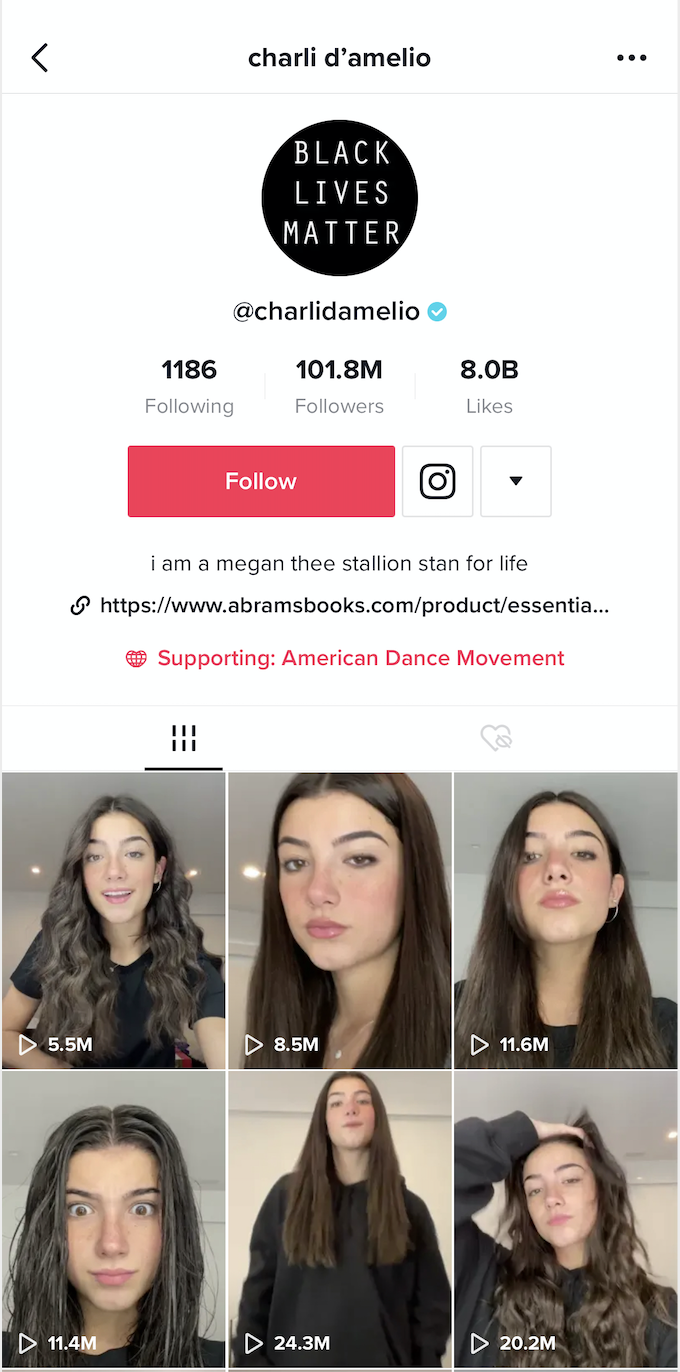 Offering our community a new way to give back
We're also rolling out donation links in profile that let people raise funds for causes and charities they care about directly from their TikTok profiles. Once a donation link is added to a profile, the organization's name will be featured just below the bio. Tapping on that organization takes viewers to a screen that allows them to make a donation to that organization.
The donation link builds upon our efforts to support our community as they use TikTok to make a positive impact on those around them. Earlier this year, we launched TikTok donation stickers to help people raise funds through videos and TikTok LIVE streams. To date, our community can choose from nearly 90 non-profit organizations to support through TikTok.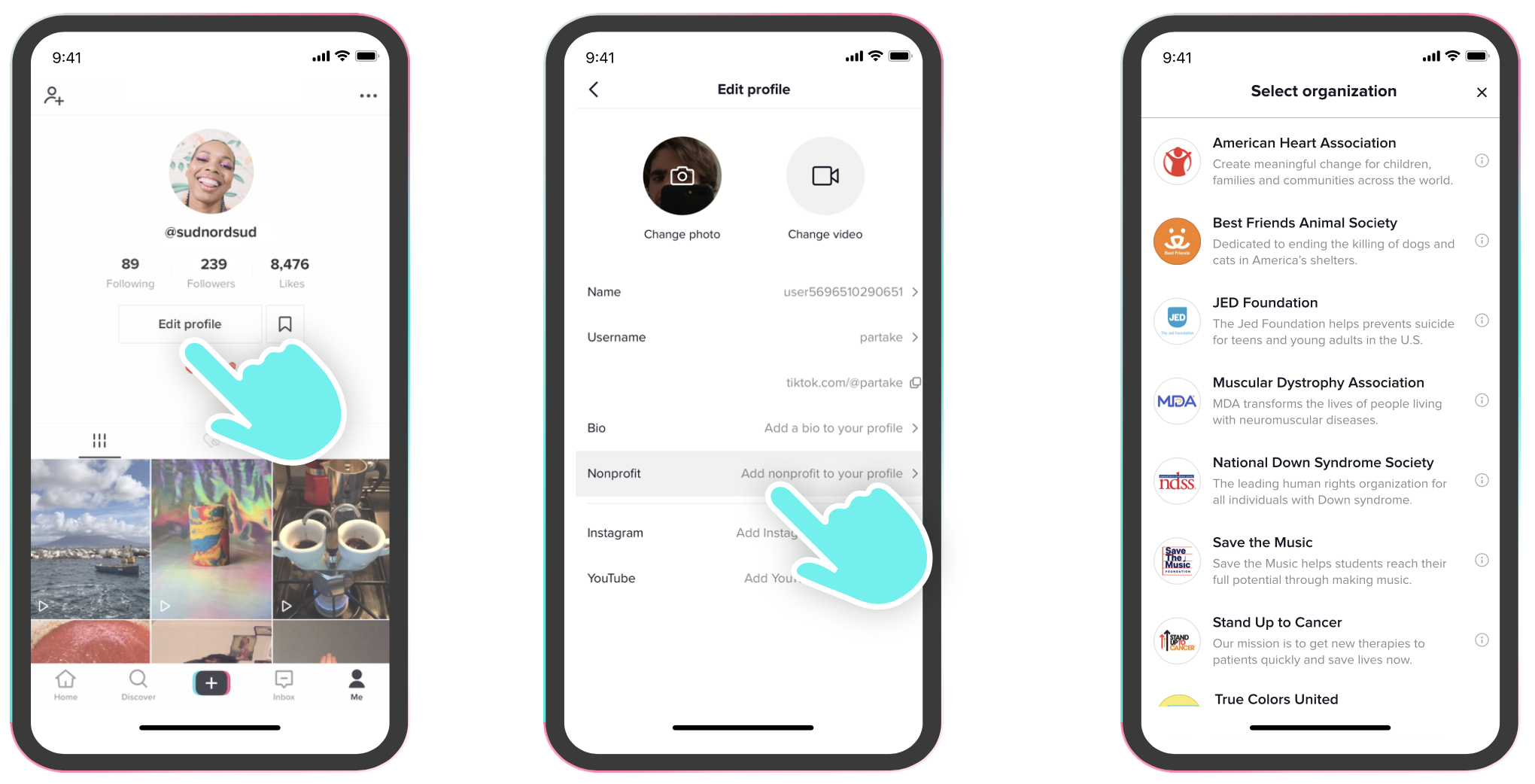 Spreading the spirit of #GivingSzn

As we embark on a month of gratitude and generosity, we're excited to launch programming that not only entertains, but also gives back. #GivingSzn on TikTok connects creators and artists with non-profit organizations, so they can work together to raise awareness and fundraise for causes they're passionate about.
Throughout the month, check out the Discover page for the #GivinSzn LIVE programming schedule. From Charli D'Amelio's fundraiser for American Dance Movement to Cyndi Lauper's variety show in support of True Colors United, to Aly & AJ's performance benefiting The Jed Foundation and more, #GivingSzn was designed to bring the community together, spread good cheer, and most importantly, give back.
Thank you to all of our participating creators, artists, and non-profit partners. We're looking forward to a season of festivities, as we celebrate generosity and support the causes that matter most to you.
TikTok's 2020 #GivingSzn supports a variety of non-profit organizations. To join #GivingSzn and make a difference, find your cause HERE.